mHealth App Challenges Target EHR Access, Mood Measurement
ONC officials have named first-round winners in their two challenges, while the Robert Wood Johnson Foundation has five in its ResearchKit contest.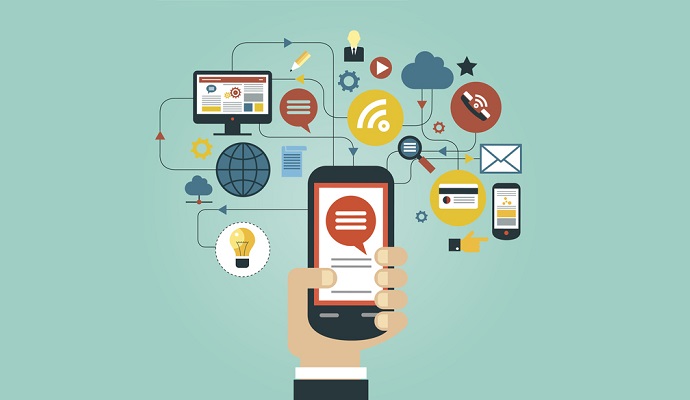 - mHealth app challenges are all the rage these days, with separate contests seeking tools to access health information in an EHR and platforms that address mood disorders.
ONC officials have unveiled their first-round winners in two challenges seeking apps that providers and patients can use to access and share health information. Meanwhile, five semifinalists have been selected in the Robert Wood Johnson Foundation's challenge, which seeks ResearchKit-based mHealth platforms that can help consumers and providers measure moods.
The Office of the National Coordinator for Health IT (ONC) has picked four participants in the Consumer Health Data Aggregator Challenge and four participants in the Provider User Experience Challenge. All eight Phase I winners will receive $15,000, and they'll now further develop their apps for testing by November 7.
"It is exciting to see the level of innovation that is taking place in health IT today," Vindell Washington, MD, the ONC's principal deputy national coordinator, said in announcing the Phase 1 winners on July 18 in Washington D.C. "The apps that these challenges will produce have the potential to spur real-world improvements for individuals and clinicians throughout the health system."
Announced by ONC chief Karen DeSalvo on March 1 at the Health Information and Management Systems Society's annual conference an exhibition in Las Vegas, the two contests challenge mHealth innovators to use the Fast Healthcare Interoperability Resources (FHIR) standard and open application programming interfaces (APIs) to create an app that enables consumers and providers to access and share data in an electronic health record.
In the consumer challenge, participants were tasked to create a means by which consumers could easily and electronically access their data from different healthcare providers. The provide challenge, meanwhile, tasked participants with "demonstrating how data made accessible to apps through APIs can enhance providers' experience with EHRs by making clinical workflows more intuitive, specific to clinical specialty, and actionable."
The consumer challenge Phase 1 winners are Green Circle Health, HealthCentrix, Medyear and MetroStar Systems. The provider challenge Phase I winners are Herald Health, PHRASE Health, WellSheet and a collaboration involving Intermountain Healthcare, the Duke Health System and the University of Utah Health Care.
While the first phase involved designing the app, the second phase will focus on testing that app, and will be open to all participants regardless of whether they were named Phase I winners. A grand prize, second place prize and "Ultimate Connector" prize will be awarded in each challenge.
The RJWF challenge launched its $500,000 competition in April, asking participants to use Apple's clinical research platform to design apps that can, basically, measure moods. Contestants were tasked to create an mHealth platform that would analyze social, economic and other factors, including weather, diet and exercise.
"We think platforms like ResearchKit have the potential to revolutionize how research is conducted, and we're launching this competition to help explore that," RWJF President and CEO Risa-Lavizzo-Mourey said in April. "We know that mood is one of the keys to health, but much more can be learned about the relationship between mood and the many social and economic factors that affect it, and our health. We're thrilled to help advance research in this field that will help build a culture of health in America."
The semifinalists are the Aware Study, BiAffect, Mood Circle, MoodSync and Mood Toolkit. Two finalists will be announced in October following a Virtual Accelerator to test app design, and a winner will be selected in May 2017 after the prototypes have been tested.
Dig Deeper:
ResearchKit Challenge Focuses on Moody Behaviors