mHealth Apps Are Failing the Usability Test
A new UCSF study finds that some of the most popular apps for diabetes, depression and caregivers are too difficult to use, especially by underserved populations.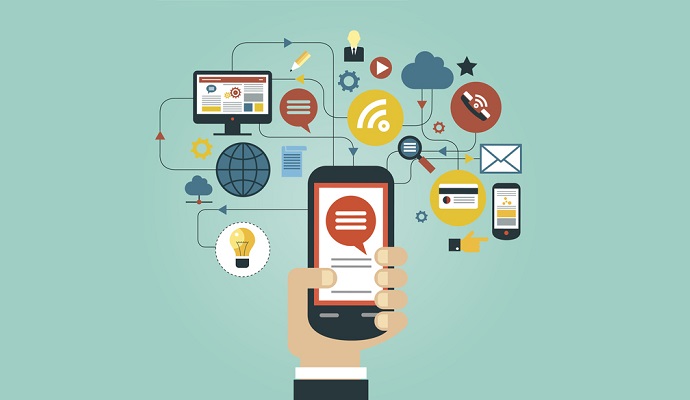 - Some of the most popular mHealth apps are basically useless, according to a new study out of the University of California at San Francisco.
The study, published this week in the Journal of General Internal Medicine, finds that the apps aren't easy to use, especially by low-income and underserved users who should be their target audience. And if they're too difficult, the user will get frustrated and ditch them.
"I consider myself a pretty tech-savvy guy," Gato Gourley, the study's project coordinator, said in a release issued by UCSF. "But I had trouble using several of these apps as well – they just weren't very intuitive."
Gourley and Urmimala Sarkar, MD, a UCSF associate professor of medicine, led a team of researchers in the study at The Priscilla Chan and Mark Zuckerberg San Francisco General Hospital and Trauma Center, a UCSF partner hospital. The team introduced 26 patients to three or four apps apiece, each focused on their condition, be it diabetes or depression; some of the users were caregivers to elderly patients, and were asked to try caregiver apps.
In many cases, patients had difficulty accessing features or entering data, and in almost every case the patient didn't get far enough to use that data. Over the course of the study, the patients only completed about half of the data-entry tasks, and only 43 percent were able to retrieve data from the apps.
The patients were English-speaking and primarily low-income residents; most said they routinely use the Internet, though not all used smartphones or tablets. And most of the patients had told researchers prior to the study that they wanted to use mHealth apps to manage their health concerns.
With mobile device ownership – more than two-thirds of the country owns a smartphone – at an all-time high and growing, mHealth advocates see apps as an important platform to connect healthcare providers with underserved populations.
But the market faces two barriers. Consumer downloads of mHealth apps topped 660 million in 2013, according to the IMS Institute for Healthcare Informatics, which also estimates there are more than 165,000 individual mHealth apps available to the consumer. That makes it difficult for consumers or their doctors to sift through and select the right ones.
Second, as the UCSF study points out, many of the top-rated apps aren't designed with the user's best interests in mind. They might look good and seek to give users and their doctors the information they need for care management, but if they're too hard to use, they won't be used.
"We have such a great opportunity now for patients to use mobile technology to interact with their medical providers and to become more involved in their own care – which we know results in improved health outcomes," Sarkar said in the press release. "Nowhere is this more important than for vulnerable populations who often suffer disproportionately from a multitude of chronic, serious conditions. If we can give them the tools to manage their health between medical visits, the benefits could be tremendous."
Also involved in the study were UCSF researchers Courtney Lyles, PhD, an assistant professor of medicine, and Lina Tieu, MPH, and Cassidy Clarity. Additional co-authors were Lisa Newmark of Partners HealthCare in Boston; Karandeep Singh, MD, MMSc, of the University of Michigan Medical School; and David Bates, MD, MSc, professor of medicine at Harvard Medical School and senior vice president and chief innovative officer at Boston's Brigham and Women's Hospital. The study was funded by the Commonwealth Fund and a career development award issued to Lyles by the Health and Human Services Department's Agency for Healthcare Research and Quality.
Dig Deeper:
How Do You Validate a Digital Health App?