mHealth Apps for Cancer Survivors Aren't Meeting Their Needs
Researchers in California say dozens of mHealth apps for cancer survivors aren't doing what they should do, primarily because digital health developers are skipping important steps to rush their apps onto the market.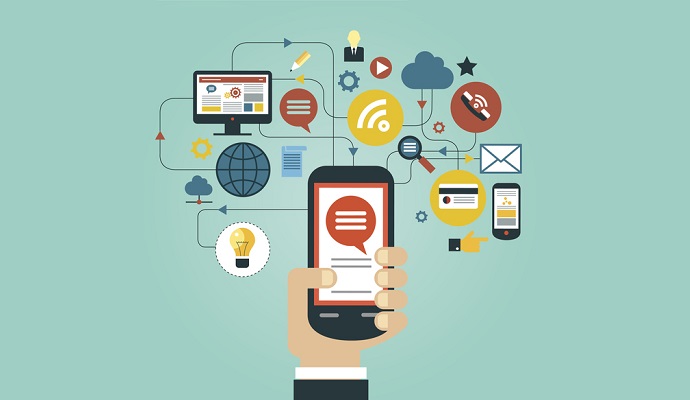 Source: ThinkStock
- Mobile health apps designed for cancer survivors aren't as effective as they should be, according to the Cancer Prevention Institute of California.
A 2016 analysis of dozens of mHealth apps by researchers from CPIC and Stanford University found that few "implemented empowerment elements, underwent rigorous design approaches or included assessment of use in the cancer survivor population." The analysis was featured in the March 24 issue of the Journal for Cancer Survivorship.
"This diminishes the value for the cancer survivor population but could be easily addressed through standardized development and testing procedures," Sharon Watkins Davis of CPIC and Ingrid Oakley-Girvan, of the Stanford Cancer Institute and Canary Center at Stanford for Cancer Early Detection, concluded.
mHealth apps for cancer survivors are a growing niche in the digital health space, offering online resources for physical and mental health issues, information on side effects, medication adherence and care management information and tools to track activity, exercise, diet and nutrition, even moods.
With somewhere between 350,000 and 300,000 mHealth apps now available in major app stores, the challenge for both healthcare providers and consumers lies in finding the app that works best for them. Clinicians have been historically reluctant to embrace or recommend apps that they don't trust, and efforts to curate and evaluate apps are only now gaining momentum.
Last summer, a study out of the University of California at San Francisco found that some of the most popular mHealth apps are failing because they're too difficult to use. Other studies have pointed to concerns about privacy and security.
Watkins Davis and Oakley-Girvan say the apps they're studied weren't planned out properly.
In their study, Watkins Davis and Oakley-Girvan say companies designing apps for cancer survivors are skipping developmental and testing steps in order to rush their product to market – including collaborating with cancer survivors. They end up missing or overlooking aspects of an app that could prove harmful to cancer survivors or make the app unattractive.
They recommend app developers follow these guidelines:
Conduct a needs assessment with cancer survivors and healthcare practitioners;
Involve healthcare practitioners and staff throughout the app development process;
Provide potential users with an opportunity to evaluate the user interface;
Tailor apps to survivors' treatment history, stage of readiness to change, exercise ability, age, cognitive abilities and individual health goals;
Plan for appropriate infrastructure including IT support, secure data transmission protocols, adequate bandwidth to reduce or eliminate downtime and adoption of legal and privacy requirements such as HIPAA; and
Measure impact over a longer period of time.
"There is tremendous potential for mobile health apps to improve long-term health outcomes among cancer survivors, but the field of mobile health research is in its infancy," Lorene Nelson, an associate professor of health research and policy at the Stanford University School of Medicine, said in a press release issued by CPIC after the study was published.