mHealth Apps for Mood Measurement are Part of Growing Market
Finalists are named in the RWJF's Mood Challenge for ResearchKit, and Psilos says the digital therapeutics market will soar in popularity in the next 5 years.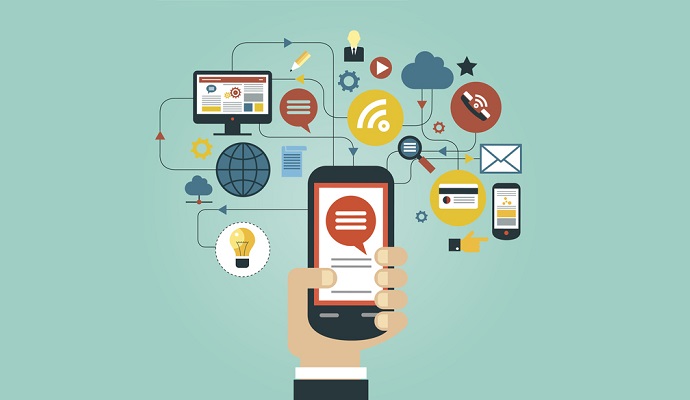 - mHealth apps targeting PTSD and bipolar disorder are the two finalists in a Robert Wood Johnson Foundation contest seeking 'digital therapeutics' platforms to deal with mood disorders.
Developers of the two apps, Aware Study and BiAffect, will spend the next six months – and $100,000 each – refining and testing their platforms on Apple's ResearchKit framework. The winner, chosen next April, will receive $200,000 and a place in the App Store to market the app.
The Mood Challenge for ResearchKit,a program of the New Venture Fund launched in April by the RWJF and Luminary Labs, is one of several projects that seeks to use the smartphone as a daily mood measurement tool for people with behavioral health disorders.
They're also part of a fast-growing mHealth industry called digital therapeutics, or 'software-as-a-drug.' According to a recent report from the Psilos Group, the market is poised to become a $6 billion market by 2018.
"The potential growth of digital therapeutics is enormous and represents an incredible venture investment opportunity," Joe Riley, a managing partner with the Psilos Group, said in a press release issued earlier this month. "As the moniker 'software as a drug' implies, digital therapeutics is delivering measurable and scientifically valid clinical endpoints by tying patients and health professionals together with web and phone interactions. Successful treatment of chronic diseases requires motivated, self-guided and persistent engagement, and this is where digital technology enters the picture and where we see the major investment opportunity."
"Today, the bulk of spending in American healthcare is focused on preventable chronic diseases overwhelmingly rooted in behavior patterns," added Steve Krupa, another Psilos managing partner. "This is a big piece of the overall solution to begin reversing an overwhelming problem once and for all."
The RWJF challenge seeks to apply mood measurement, biology and social context to mental health diagnostics, clinical care delivery, daily wellness tracking and behavioral interventions.
"Aware Study and BiAffect are using unique mobile sensing capabilities to capture unprecedented and socially contextualized data while working toward predictive models of mood," Paul Tarini, a senior program officer at the RWJF, in announcing the contest finalists. "These ResearchKit studies have the potential to transform our understanding of these conditions and improve millions of patients' lives."
Aware Study focuses on the estimated 5 million to 7 million adults in the U.S. who are living with PTSD, and millions more who might have symptoms but are undiagnosed, including veterans, police, fire and rescue workers and others in high-risk situations. The app is designed to passively collect data from users over a 28-day period, using weekly surveys and two daily tasks.
BiAffect focuses on the keystroke dynamics of those with bipolar disorder to evaluate their "virtual mental health footprints," or "signatures" of neuropsychological abnormalities. The app is designed to measure factors like typing speed and errors to tracks and predict mood episodes.
Dig Deeper:
Using Apps to Bridge the Gap Between Healthcare and Health Management