mHealth Management Tools Sought by Younger Diabetic Patients
New research on diabetic treatment found that most younger patients with type 1 diabetes want mHealth tools that provide alerts and educational resources.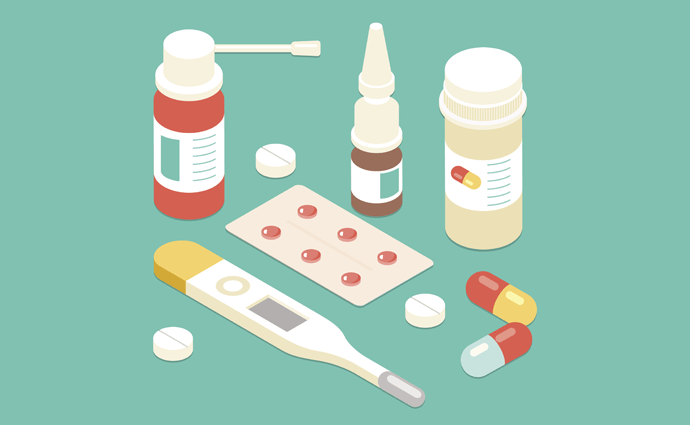 Source: Thinkstock
- A team of researchers in New Zealand found that a majority of young diabetics preferred receiving diabetes self-management support via texting, according to a study published in the Journal of Medical Internet Research.
Nearly two-thirds (64 percent) of diabetics with a mean age of 19 years reported a preference for SMS text messaging for managing their condition.
The research team from the National Institute of Health and the University of Auckland performed a cross-sectional survey of type one diabetic patients from ages 16 to 24 as a way to see mHealth's role in diabetic treatment.
Diabetes poses significant long-term implications should younger patients neglect their personal care such as renal failure, blindness, and lower-limb microvascular disease. Strong care habits need to be reinforced in youth since poor care habits as a child are more likely to continue into adulthood.
mHealth tools for diabetics, especially in younger populations with smartphones, remain underutilized and can stem poor care behaviors through educational apps along with tips and modules that emphasize good care behaviors.
READ MORE: The Impact of BYOD on Healthcare Providers and Hospitals
Results from the survey found that 96 percent of young diabetics owned a smartphone, but only 33 percent used smartphone apps for treating and managing diabetes. A majority of the respondents said that they weren't aware that some of the mHealth apps even existed, and showed interest in receiving texts. The study offers a blueprint towards developing more user-friendly and meaningful mHealth applications for diabetic patients.
"This study provides valuable insight into the engagement of young adults with type 1 diabetes with currently available mHealth tools, as well as providing insight into how future mHealth interventions can be designed to meet their need," wrote Dobson et al. "The input of the end users regarding their use and preferences for mHealth tools provided by this survey will allow for the development of a more relevant and a potentially more efficacious intervention."
While 67 percent of the survey population said they managed their diabetes either "extremely" or "very well," 47 percent said that remembering to check their blood glucose levels was the most difficult part of their self care.
Source: Journal of Medical Internet Research
Of those surveyed who reported lacking confidence in their self-care, a majority saw higher interest in receiving text alerts.
READ MORE: Only 45% of Diabetes Patients Use Mobile Health Tools
"Significantly lower ratings of confidence were seen in those who reported interest in receiving SMS text messages designed to support them to manage their diabetes than those who did not," the team said. "Although more than half the participants reported that they felt that they managed their diabetes well, 72/115 reported that they would like to learn more about diabetes and how to manage it."
The study provided insights into the gaps of efficiency between receiving SMS support and using a smartphone app. SMS is straightforward whereas diabetes apps were found as inaccurate and had privacy issues.
Source: Journal of Medical Internet Research
The respondents with a preference for mobile SMS as a support tool cited tips on how to manage diabetes and motivational tools as the most useful applications. Respondents also sought SMS as a low-frequency tool, as a few respondents believed constant updates would be annoying or not useful.
"Those who were interested were asked how often they would want to receive messages, with 21 percent of the 74 wanting messages more than once per day, 17 percent once per day, 15 percent only once every few days, and 12 percent once a week or less."
READ MORE: Remote Monitoring Technology Battles Diabetes, Heart Disease
Mobile health apps that manage diabetic care experienced low adoption rates from the survey populations. The researchers believe the result of that is because a lot of smartphone apps for treating diabetes were not optimized for self-care. These mHealth apps also share share with their third-party developers, and poses high risk towards a patient's privacy.
Of the respondents who used at least one smartphone app, 53 percent found the app "only a little useful." Respondents did cite that the helpfulness of seeing stored data used to create graphs and calculate their efficiency for managing blood-glucose levels.
With the proper development, the researchers believe that mHealth apps can be used as an offline resource that eliminates the need for internet connectivity for mHealth care.
"Because of the demanding and continuous nature of diabetes self-management, tools to support this group need to take data access into consideration," the researchers said.
"A downside of many of the currently available apps is the need for the user to have ongoing Internet or data to access many of the apps' functionalities. Apps designed to be used offline, therefore avoiding the need for ongoing data or Internet access, can require greater storage capacity on the phone to download the app and this can be a barrier for those with lower-level devices that typically have smaller storage capacity."