mHealth, Pharma Give Hemophilia Patients New Care Management Tools
The pharma industry is partnering with mHealth entrepreneurs to develop apps, wearables and online games that give people with hemophilia new methods of care management.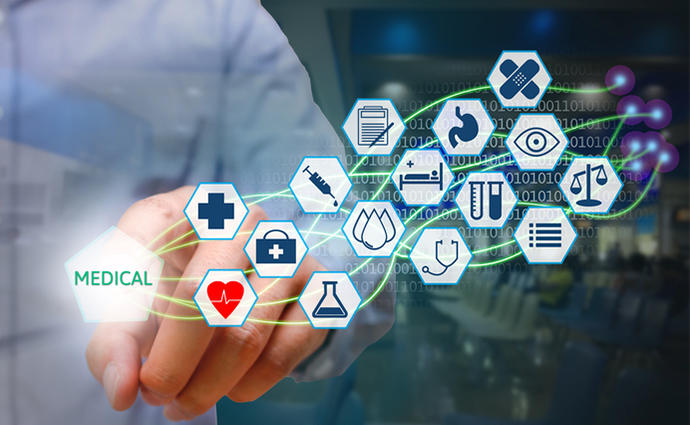 Source: ThinkStock
- mHealth and telehealth are coming to the aid of people with hemophilia.
Pharmaceutical giant Pfizer has unveiled both a wearable and a modified version of a popular video game to help the estimated 20,000 Americans and 400,000 around the world who suffer from the chronic blood disorder. Biotech firm Shire, meanwhile, is joining forces with MicroHealth to develop an mHealth app for care coordination.
Both announcements were made this week during the National Hemophilia Foundation's annual meeting in Chicago. They point to increasing efforts by digital health entrepreneurs to tailor mHealth and telehealth solutions for specific chronic care and population health efforts.
The collaboration between Shire and MicroHealth targets an even more specific population: the estimated 5 percent to 7 percent of patients with hemophilia A and the less common hemophilia B who don't do well with conventional treatments.
A small percentage of hemophilia patients experience inhibitors, which form when the body's immune system attacks the proteins used in hemophilia therapy, rendering the treatment ineffective. Healthcare providers prescribe immune tolerance induction and bypassing agents to either train the body to tolerate the proteins or bypass the inhibitors to control bleeding.
Those treatments are typically delivered via prophylactics – a difficult process that often negatively affects medication adherence, reducing clinical outcomes and boosting the cost of care.
The MicroHealth app, launched in 2011, helps patients with care management, allowing them to set reminders and track and share personal health data, including photos, with care team members. Through the collaboration with Shire, the app will soon be customized with new features and information specifically targeted at those dealing with inhibitors.
"I created the MicroHealth app with a keen understanding of the challenges and complexities of managing hemophilia based on my own experiences living with severe hemophilia A," MicroHealth co-founder Aaron Craig said in a press release. "I wanted to develop a tool that would help streamline hemophilia care to produce stronger adherence."
MicroHealth officials say roughly 20 percent of hemophilia patients on prophylactic treatment in the US are using the app. A recent year-long study of 256 patients reportedly found that app users experienced 57 percent less bleeding rates compared to non-digital users, averaging out to 3.5 fewer bleeds per year.
The Pfizer announcements, meanwhile, target care coordination for everyone with hemophilia – and bring the video game Minecraft into the mix.
The pharma company has partnered with the Entrepreneurial Game Studio at Philadelphia's Drexel University to create a modified version of the game, called Hemocraft.
Designed to help hemophilia patients 8-16 years old learn how to manage their chronic disease, it enables users to go on a quest and interact with a "village doctor," learning how to monitor factor levels and self-infuse to manage bleeding.
"We are excited to see fun and educational tools that help people with a bleeding disorder, but equally as important, their friends and family to better understand the concept of factor levels in being able to stay active, and stay in the game," Kate Nammacher, senior director of education for the National Hemophilia Foundation, said in a press release.
Hemocraft adds to the small but intriguing mHealth gaming segment, which seeks to improve common pain points like patient engagement and treatment adherence through games and social gaming technology.
The HemoMobile Striv Wearable, meanwhile, is designed for hemophilia patients of all ages. The wristband tracks activity and heart rate and integrates with Pfizer's HemMobile app, enabling users and care team members to track bleeds and infusions, monitor factor supplies, set treatment reminders and chart trends between activity and treatment.
Pfizer officials say this is the first wearable specifically created for hemophilia patients.
It also marks an interesting direction in the industry, where providers have been slow to embrace consumer-facing devices because of concerns about data integrity. A wearable like the Striv may be evidence that mHealth developers are finally taking into account the popularity of consumer-facing products when they design wearables for strictly medical uses.
Pfizer officials emphasized the company does not collect individual patient data through either the wearable or the app, though it does gather raw data on steps, activity and calories.