mHealth Platforms Expand to Tackle Multiple Chronic Conditions
Omada Health's expansion of its mHealth platform to address anxiety and depression is the latest example of a digital health company branching out to address more than one chronic health concern.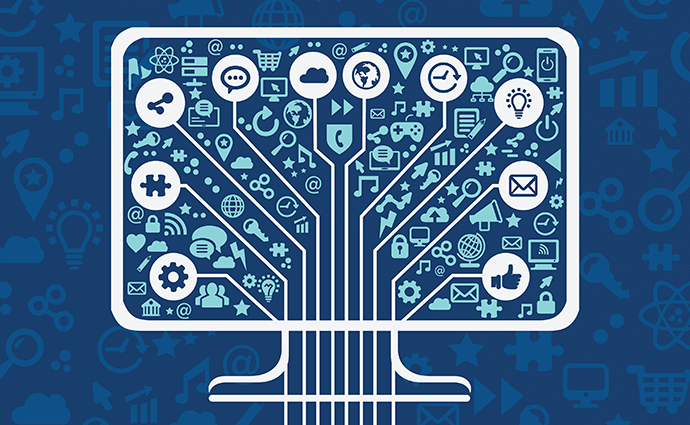 Source: ThinkStock
- mHealth companies who have focused on one chronic condition are now expanding their connected health platforms to treat other health issues.
The latest to do so is Omada Health, a digital therapeutics company with a focus on obesity-related chronic conditions, such as diabetes and hypertension. The San Francisco-based company this week announced new cognitive behavioral therapy (CBT) programs for those dealing with depression and anxiety.
"The unmet need for evidence-based mental health care, especially among those with obesity-related chronic disease, is enormous," Carolyn Bradner Jasik, MD, Omada's Vice President of Medical Affairs, said in a press release. "Depression and anxiety are a known barrier to healthy behaviors including medication adherence, optimal nutrition, and seeking timely preventive care. With the addition of CBT curriculum, we can more fully support our participants as they manage their conditions. And, through our digital platform, we can do it at scale."
The announcement addresses several trends in the telehealth space:
A growing number of Americans are suffering from more than one chronic condition, putting the pressure on healthcare providers to create care management platforms that address several issues.
Many of these health issues are interconnected. Someone living with diabetes, for example, is at a higher risk of developing heart disease, blindness and circulation issues, not to mention mental health concerns.
Telehealth and mHealth providers, meanwhile, are expanding their care platforms to address more issues, and thus appeal to a larger population. With technology ranging from wireless devices and wearables to mHealth-enabled EHR platforms, they can offer health systems a comprehensive care program that meshes with remote patient monitoring programs.
Providers are particularly interested in telemental health, as a means of addressing both people with behavioral health issues and the nation's ongoing substance abuse epidemic.
"Our vision for Omada has always been to provide individuals with a comprehensive suite of evidence-based digital programs to improve their health across a variety of conditions," Omada co-founder and CEO Sean Duffy said in the press release. "We know how to deliver personalized interventions at scale—and we know how to effectively partner with health plans and employers."
"Leveraging our channels to deliver CBT for depression and anxiety will enable us to provide a more comprehensive offering, and deliver care to an entirely new clinical population," he added.
The challenge going forward for healthcare providers and payers lies in developing a digital health platform that can integrate different programs, giving patients and members one location to coordinate their health and wellness needs.