mHealth Program Uses Smartphones to Monitor Medication Adherence
Video directly observed therapy (VDOT), an mHealth platform in which patients use an app to record themselves taking medications, can improve adherence and reduce costs, according to a new study.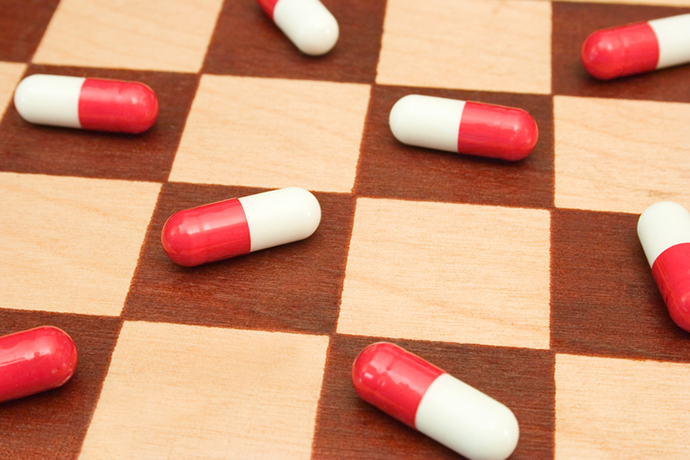 Source: ThinkStock
- An mHealth platform in which patients use their smartphones to record themselves taking prescribed medications could boost adherence rates and save public health programs hundreds of thousands of dollars, according a researchers at Johns Hopkins University.
JHU's School of Medicine has published the results of a recent study in which the mobile health platform boosted medication adherence rates to 94 percent among tuberculosis patients managed by three Baltimore-area public health agencies. The study also showed a savings of almost $1,400 in treatment costs per patient.
"It is critical for patients to take tuberculosis medication as prescribed, since nonadherence can lead to the development of antibiotic resistance or spread of this highly contagious and potentially deadly disease," Robert C. Bollinger, MD, MPH, a professor of medicine at the Johns Hopkins University School of Medicine and creator of the app – called emocha – used in the study, said in a press release issued by the Baltimore-based startup. "These findings support new strategies to ensure clinically-effective and patient-centric treatment of tuberculosis."
The study of an mHealth technique known as video directly observed therapy (VDOT), published in the online journal Open Forum Infectious Diseases, builds on the value of a digital health platform proving popular with community health clinics and public health offices dealing with population health concerns like tuberculosis, HIV/AIDS and other conditions that require medication.
Healthcare providers typically rely on in-person meetings to make sure patients are taking their prescribed medications (directly observed therapy, of DOT). With public health programs or community clinics serving disadvantaged populations, that regimen is difficult to uphold – meetings are skipped or missed, medications aren't taken, and the patient's health doesn't improve or deteriorates, leading to increased treatment costs.
With an mHealth app that allows a patient to use a smartphone to record himself or herself taking a prescribed medication at a specific time, providers can batter track and manage medication adherence regardless of where provider and patient are located. One provider can also keep track of a larger group of patients.
For the study, funded by a Small Business Innovation Research grant awarded to emocha by the National Institute of Health, researchers monitored 28 tuberculosis patients of public health departments in Maryland's Anne Arundel and Montgomery counties and Baltimore between March 2016 and August 2017.
According to researchers, healthcare providers involved in the study said they could observe more doses using emocha, including those taken on weekends and holidays, thus improving adherence and possibly reducing treatment time. Those providers also indicated that VDOT gave them more time to spend on other duties, like contact investigations, patient counseling and social support.
VDOT made headlines late last year when Houston-area healthcare providers reported success in using the emocha platform to manage medication adherence for tuberculosis patients during and after Hurricane Harvey. With many patients unable to reach a clinic or meet with healthcare providers, those providers used the app to make sure their patients were taking their medications.
"This tool proved to be very beneficial," Dana Wiltz-Beckham, the tuberculosis elimination program manager in Harris County Public Health's Disease Control and Clinical Prevention Department, told mHealthIntelligence.com. "There was no interruption of treatment here."
With backing from Johns Hopkins and the NIH, emocha has built its business on monitoring patients dealing with issues like TB and Hepatitis C. And that platform is expanding. The company can also work with providers on HIV treatment, monitoring outbreaks, and in smoking cessation programs. Last June, the company announced plans to expand into opioid addiction treatment, armed with a $1.7 million grant from the National Institute on Drug Abuse.