mHealth Research Touts Digital Health 'Touches' to Fight Drug Abuse
A recent study finds that an mHealth platform using automated phone and SMS messages can help people with substance abuse issues if the contact is frequent and the care team is involved.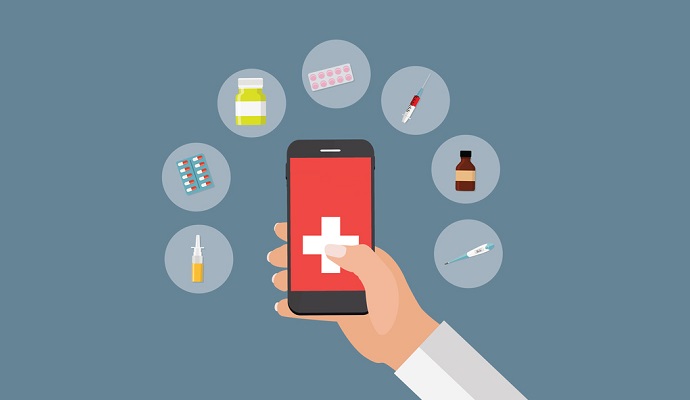 Source: ThinkStock
- Digital health advocates say an automated mHealth messaging platform can help people dealing with opioid abuse to curb their cravings.
Researchers from the Washington University School of Medicine in St. Louis are making the argument following completion of a small study at Preferred Family Healthcare, a St. Louis-based clinic offering treatment for mental health, substance use and developmental disability care, as well as employment and social services, in dozens of locations across the Midwest.
According to the study, recently published in the New England Journal of Medicine's Catalyst newsletter, the clinic used an automated messaging platform in an opioid abuse treatment program launched in late 2016 and serving 21 patients. The platform was funded through a grant from the Substance Abuse and Mental Health Services Administration.
The technology in Preferred Family Healthcare's Technology Assisted Care Coordination (TACC) program, developed by Epharmix, uses an automated phone and SMS service to either call or send messages to participants on the phone of their choice (researchers said they decided to use this platform because 23 percent of Americans don't use smartphones).
Replacing a process in which clinic workers called patients to check up or schedule in-person appointments, the mHealth platform pushes out automated phone calls or SMS messages as frequently as daily, asking patients whether they'd used opioids in the last day or if they had an urge to use. An affirmative answer triggers follow-up questions and a three-leveled triage system, allowing the care team to ask more questions, send an alert to a care manager to contact the patient, or schedule an emergency visit. The platform also includes a 'panic button' that enables patients to seek immediate assistance if in a crisis.
READ MORE: Senate Committee Embraces Telemedicine in Opioid Crisis Response Act
According to the study, at the time of enrollment, nine patients (43 percent) reported substance abuse use in the previous three days and nine patients (43 percent) reported no use, while the other three patients did not respond. Three months later, half of the patients reported no substance use and 12 percent reported using opioids.
Researchers attributed the decline in reported opioid abuse, at least in part, to constant "touches" by the mHealth platform.
"Opioid users face strong urges to relapse because of the addictive power of the drug," Avik Som, an MD/PhD student at Washington University, lead author of the study and co-founder and chief medical officer of Epharmix, said in a press release issued by the university. "As a result, healthcare workers struggle to keep patients engaged."
"Generally, patient response rates to … text messages start strong and decline over time, as expected, as the novelty wears off. But contact has been maintained with more than 60 percent of users after three months," the study noted. "When polled, most participants indicated that their relationship with their care manager improved. ... Patients have reported that the regular contact is reassuring, with one participant saying, 'It's comforting to know that someone cares and that help is immediately available at the other end if I need it.' Similarly, care managers feel reassured in knowing with greater certainty how patients are doing between in-person visits."
Som and his team say the platform offers a relatively inexpensive and effective means of reaching out to connect with people who need that constant contact. With federal officials estimating 100 deaths a day due to opioid abuse, the urgency is there to help overwhelmed providers.
READ MORE: For Addiction Experts, mHealth Has Its Advantages And Drawbacks
By using a mobile health platform to reach out to patients, "healthcare providers can be proactive," he said. "It is so much more powerful to curb the temptation and break the cycle in advance of relapse rather than providing treatment only after the event has occurred."
The study also has a financial component. All of the patients are on Medicaid, Som and his team noted, and have each tallied more than $20,000 in healthcare costs. They calculated that through the use of digital health technology, per-patient costs for caregiver services specific to addiction-related care could drop 19 percent, from $926 annually to $753.
"Cost savings could be realized with this tool as opioid addiction continues to rise and caregivers increasingly are being asked to manage additional patients," Jordan Feltes, a second-year medical student at Saint Louis University and researcher with Epharmix, said in the press release.
mHealth advocates see this as one of several digital health interventions that could be used to tackle the nation's opioid abuse epidemic. A platform as simple as this, they add, can and should be layered over current programs, rather than replacing them.
"This is not meant to replace important programs or face-to-face contact between patients and providers," Som said. "Rather, it is an additional tool that is affordable and immediate. It doesn't require costly, time-consuming measures such as opening substance-abuse centers, and training and hiring new staff."