mHealth Study Uses Sensors, Analytics to Detect Sickness Before it Happens
A Stanford University project uses mHealth sensors and lab tests to create a unique baseline profile, which can then trigger alerts when those wearables pick up biometric changes that signal the onset of sickness or a disease.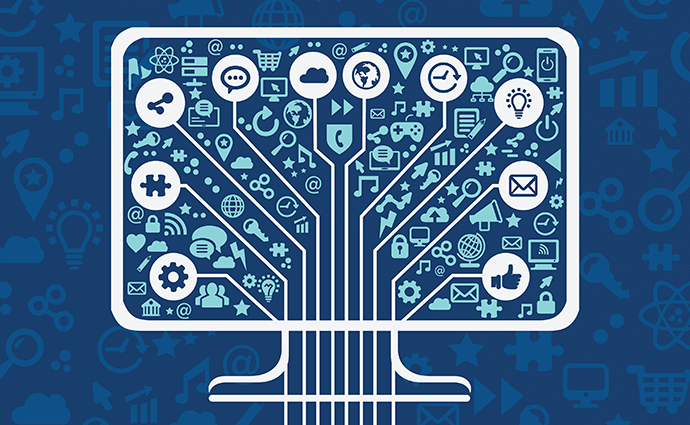 Source: Thinkstock
- mHealth wearables that continuously monitor vital signs may soon be able to detect sickness before the user even becomes sick.
That's the gist of a study of fitness monitors and other wearables conducted by the Stanford University School of Medicine and recently published in PLOS Biology. And it points to the potential of an integrated mHealth, precision medicine and AI-enhanced platforms that can identify changes in health patterns before they occur.
The Stanford team, led by Michael Snyder, PhD, a professor and chairman of the university's genetics program, captured nearly 2 billion biometric signs from 43 participants, including data from wearable sensors and taken from lab tests. Participants wore between one and seven devices that could capture more than 250,000 measurements a day.
According to the study, the Stanford team used these measurements to establish a baseline for each participant, measuring patterns in heart rate, temperature, breathing rate, activity and sleep, calories used, weight, blood oxygen levels and exposure to x-rays and gamma rays. The study also factored in environmental and other outside factors that could affect a person.
When the wearables picked up variations in those baseline readings, researchers were tipped to the fact that the user's body was reacting to something unexpected. For example, elevated temperatures and heart rate combined with increased levels of C reactive protein in blood tests might indicate someone is dealing with an inflammation, which could indicate an infection, autoimmune disease, even the presence of cancer cells.
Snyder and his team of researchers pointed out in the PLOS Biology study that a precision medicine approach combined with mHealth and AI tools could help healthcare providers detect and react to an impending health crisis in an otherwise healthy person before it even occurs. It could also be used to help people with chronic conditions manage their health to avoid costly medical interventions.
For example, changes in heart rate, combined with blood tests and activity measurements, could identify an issue with insulin resistance, a precursor to type 2 diabetes. And in diabetic users, changes in blood-glucose levels, insulin levels and other biometric readings could signal the onset of hypoglycemia, which can lead to coma and even death if not addressed quickly.
Snyder, whose familiarity with his own baseline biometrics helped him uncover a Lyme disease infection while on vacation, told Stanford Medicine the precision medicine platform has the potential to give everyone their own personal mHealth monitor.
"We want to study people at an individual level," he said.
"The fact that you can pick up infections by monitoring before they happen is very provocative," added Eric Topol, MD, a professor of genomics at the San Diego-based Scripps Research Institute and longtime expert on digital health and mHealth.
Topol, who wasn't involved in the study, pointed out that mHealth can go a long way toward health monitoring and care coordination as long as the wearables are reliable. The problem facing the industry now is that too many devices on the market 0- especially those tailored to the consumer - are not accurate enough for clinical use, and healthcare providers are having a tough time finding the devices that can be used.
"A few are not going to hold up," he told Stanford Medicine, noting one wearable used in the study has since been discontinued and another has been proven ineffective. "Either they are not going to be available or they are going to be proven to not be very accurate. But what is good about what the authors did here is that they weren't just relying on one device. They did everything they could with the kind of sensors that are available today to get data that was meaningful."