mHealth Tools Help Doctors Diagnose Cleft Palates From A Distance
An mHealth platform that has helped doctors diagnose cleft lip and palate in a rural hospital in Ecuador could be part of a global telemedicine network that reaches underserved patients wherever they live.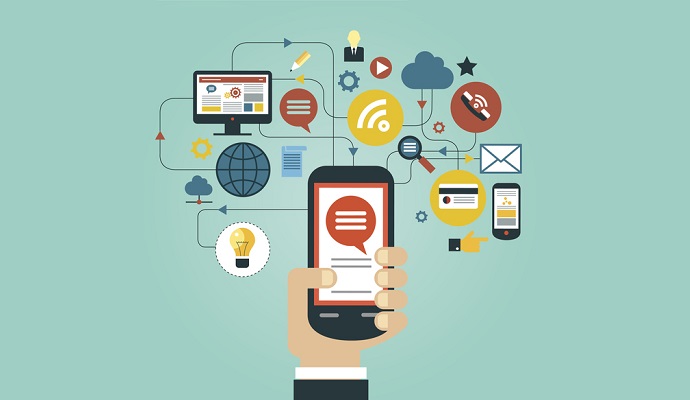 Source: ThinkStock
- A Harvard-led study touting the benefits of a smartphone in helping doctors diagnose cleft lip or palate makes yet another case for the advantages of mHealth tools and platforms in remote areas like developing countries.
The study, reported in the recent issue of The Cleft Palate Craniofacial Journal, found that doctors using an iPhone 4 at a hospital in rural Latacunga, Ecuador "nearly always agreed" with in-person evaluations on 27 patients treated for oral clefts in 2015, with more than 80 percent of those patients undergoing surgery.
Researchers speculated that the use of digital health tools could save the control almost $8 million in medical costs over 20 years.
"We are well positioned to invent new ways to work with technology to improve surgical outcomes," Christopher Hughes, a Resident in Plastic and Reconstructive Surgery at Harvard University and the study's lead researcher, said in a press release. "If we can scale our model, then we can change the way that children with cleft and craniofacial disorders are treated in their own country."
More importantly, Hughes and his team – which included researchers from Harvard, the University of Connecticut, Children's Hospital of Philadelphia, the University of Massachusetts, Hartford Hospital, St. Elizabeth's Medical Center in Brighton, Mass. And Connecticut Children's Medical Center – said mHealth tools could revolutionize the delivery of surgical interventions in remote and underserved regions, helping to improve local healthcare services and improving or saving lives.
READ MORE: A Global mHealth Project Sets its Sights on America's Underserved
"Collectively, our data suggest that the adoption of similarly available, off-the-shelf technology could generate substantial improvements in the clinical impact of plastic surgical interventions in resource poor areas," they wrote. "If, for example, short-term surgical platforms adopted remote, preoperative assessments, then more time in-country could be dedicated to care delivery. Clinical time could be spent more efficiently, and cost-effectiveness profiles could be enhanced through reduced redundancy and inefficiency. In addition, improvements in preoperative evaluation could substantially improve the patients' experience."
"[E]stablishing a simple and readily available method of clinical evaluation represents a fairly easy and accessible way to involve local community organizers and healthcare practitioners as partners in the care of cleft patients," the researchers continued. "A routine system of digital telehealth could generate intellectual capital within settings of limited resources and could represent one step in strengthening local health systems."
Hughes and his team also addressed which off-the-shelf technology might be useful.
"The availability of inexpensive, portable and high-definition video technology such as GoPro devices could allow an even more reliable method of store and forward video evaluation," they said. "Provided adequate internet infrastructure, Skype, WebEx and Google Chat platforms are off-the-shelf technologies that could allow for dynamic and interactive video assessments in resource-limited settings around the world. Involving the spectrum of care providers in multidisciplinary cleft care with dynamic digital video assessments could result in demonstrable improvements in the quality of cleft care for the neediest populations around the world."
On a global scale, Operation Smile has been developing a digital health platform for young patients with cleft palate, cleft lip and other facial deformities for roughly three years. The Virginia-based organization partnered with Microsoft and Polycom in 2014 to create a telemedicine platform that could be used by doctors in about 60 countries to collaborate with specialists in the U.S.
READ MORE: Telehealth Program Connects African Cancer Clinic with U.S. Specialists
"It's no longer a lot of faxes or e-mails or some voice on the other end of a telephone line," Ruben Ayala, MD, the organization's senior vice president of medical affairs, said from Colombia during a video conversation at the American Telemedicine Association's 2016 annual conference in Minneapolis. "We can communicate in a very personal way. … The possibilities are now endless."
In their study, Hughes and his team expanded that idea, envisioning a larger telemedicine platform that could coordinate care among several providers.
"Integration of available technology represents one way in which to diagonalize global plastic surgery," they wrote. "The development of a comprehensive telemedical platform could further generate capacity and clinical impact within regions by involving local healthcare personnel and community organizers in the assessment process. Integration with speech therapists, orthodontists, dentists, and other providers could establish a framework on which to create effective multidisciplinary cleft teams in LMICs [low- and middle-income countries]. Patients determined to have large, complete clefts on an advanced video triage, for example, could be referred in advance for preoperative orthodontics, if available. Pre-trip video could thus help to develop the multidisciplinary cleft system and may ultimately improve the quality of cleft care in LMICs."