mHealth Wearables May be Moving Closer to Clinical Acceptance
A new algorithm for tracking different types of activity and a new partnership between Fitbit and Dexcom offer hope that mHealth wearables may soon fit into healthcare's care management plans.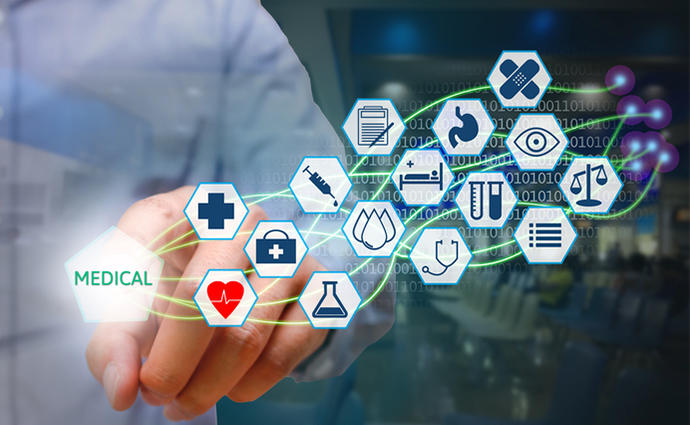 Source: ThinkStock
- While healthcare providers are still reluctant to embrace wearables, British researchers have developed an algorithm that could make the mHealth devices more accurate.
Researchers at the University of Sussex have reportedly developed an AI-based algorithm that learns new types of activity as they occur, enabling a wearable to differentiate between walking, running, sitting, standing, cycling, even brushing one's teeth or preparing dinner.
The mHealth tool could make activity tracking more precise, giving providers more incentive to use them in remote monitoring and care management programs.
"Current activity-recognition systems usually fail because they are limited to recognizing a predefined set of activities, whereas of course human activities are not limited and change with time," Dr. Hristijan Gjoreski, of the University of Sussex, told Medable. "Here we present a new machine-learning approach that detects new human activities as they happen in real time, and which outperforms competing approaches."
"Future smartwatches will be able to better analyze and understand our activities by automatically discovering when we engage in some new type of activity," added Daniel Roggen, another scientist involved in the research. "This new method for activity discovery paints a far richer, more accurate picture of daily human life."
"As well as for fitness and lifestyle trackers, this can be used in healthcare scenarios and in fields such as consumer behavior research," he said.
US providers have been slow to use consumer-facing wearables because of questions with the accuracy of the data. But device makers like Apple, Xiaomi, Garmin and Fitbit – which signed a deal with Dexcom to add continuous diabetes care management tools to its new Ionic smartwatch – have been slowly bridging that gap with fitness bands and smartwatches that track more activities and vital signs and synch them with care management apps.
In time, those providers may see wearables as an integral part of a remote monitoring program.
Fitbit's partnership with Dexcom, which will put Dexcom's G5 continuous glucose monitoring (CGM) platform into Fitbit's newly unveiled smartwatch, is the second such partnership in the past year to focus on the diabetes market.
Late last year, Fitbit joined forces with Medtronic to incorporate the latter's iPro2 myLog mobile app into the former's activity bands, enabling users to integrate activity and sleep data with blood glucose readings and chart the relationship between activity and diabetes care management.
"Providers … really want to have this type of information," Adam Pellegrini, Fitbit's vice president of digital health, told mHealthIntelligence in December. "This is a very powerful educational [channel] that creates an awareness of how fitness and health play together."
Healthcare experts are also more-than-mildly interested in Apple's Sept. 12 product rollout, when an updated Apple Watch will likely see the light of day alongside the iPhone 8. Among the expected new features is an LTE modem that would allow users to access features on the watch without having to have one's iPhone nearby.
But while user-friendly design may be important for consumer engagement, providers are eventually going to want these devices to give them more than just trends.
The Apple Watch is pointed in that direction with its mHealth platform, which enables users to connect with resources like HealthKit, CareKit and ResearchKit. The Stanford center for Digital Health earlier this year gave out some 1,000 Apple Watches in hopes of spurring mHealth innovation, while one of the more recent ResearchKit projects, out of Johns Hopkins, is using the smartwatch to chart epileptic seizures.
Some analysts say users are also going to demand more out of their devices.
"For consumers to commit to wearables for the long term, a device should not only be attractive and comfortable, but should also reach beyond data delivery to provide knowledge and benefits unavailable elsewhere," PricewaterhouseCoopers pointed out in its 2016 report, "The Wearable Life 2.0: Connected Living in a Wearable World."
That means giving users access to care management tools, and giving healthcare providers confidence that the data gathered by these devices meets their care coordination needs.