MIT Uses mHealth to Help Cancer Patients Improve Chemotherapy Care
MIT researchers are working on an mHealth device that measures white blood cell levels through the base of the fingernail. Such a device could improve care management for those in chemotherapy and head off dangerous infections.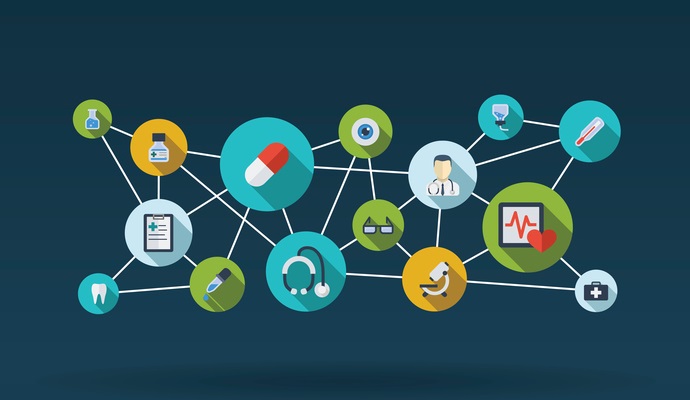 Source: ThinkStock
- With remote patient monitoring looking to make a bigger impact on care management for patients with chronic conditions, researchers at the Massachusetts Institute of Technology are working on a mobile health device that would allow cancer patients to monitor their own white blood cell levels.
The device, a specially designed microscope that uses blue light to measure capillaries at the base of the fingernail, has the potential to improve outcomes for patients undergoing chemotherapy. It would give those patients the ability to check their own white blood counts as needed, rather than having their blood drawn at a clinic or doctor's office.
"Our vision is that patients will have this portable device that they can take home, and they can monitor daily how they are reacting to the treatment. If they go below the threshold, then preventive treatment can be deployed," Carlos Castro-Gonzalez, an MIT researcher involved in the project, recently told Medgadget.
While giving cancer patients more control over their care management at home, the mHealth device could also improve patient outcomes after chemotherapy.
Castro-Gonzalez pointed out that one of every six patients undergoing chemotherapy is hospitalized at some point due to an infection caused by the treatment, which reduces white blood cell levels and leaved the patient susceptible to adverse health conditions. Giving the patient the ability to check those white blood cell levels would enable caregivers to intervene before an infection occurs.
In a study recently published in Scientific Reports, the MIT team tested the device on 26 patients from Massachusetts General Hospital and Hospital Universitario La Paz (HULP) in Madrid, Spain, and found the device to be 95 percent accurate in identifying white blood cell levels.
"Overall, this study proved that chemotherapy-induced severe neutropenia can be detected non-invasively through the fingernail with a custom-made portable prototype," the study concluded. "It represents the first proof of concept for a technology that could measure an important toxicity of chemotherapy by non-invasive optical means. The automation, replication, and refinement of these results may lead to a new paradigm in the monitoring of cancer patients at risk of severe neutropenia. Furthermore, from a more general standpoint, the proposed imaging technique and conceptual approach could constitute one first step towards non-invasive, in-vivo WBC counting."
The MIT project is one of several using digital health technology to improve care management at home for people with chronic conditions. They're working with mHealth apps and wearables, mobile health devices and even VR glasses configured to help with pain management.
MIT researchers are also part of a team, led by Houston's Rice University, that is using a $10 million National Institutes of Health grant to develop an mHealth diagnostic device that uses light-sensing technology to diagnose and monitor health conditions.
"The project will produce a platform technology for in vivo, 3-D tissue imaging, with the aim of being able to point a camera to a part of the body and see live biology below the skin without making an incision or drawing blood," Ashutosh Sabharwal, a professor of electrical and computer engineering at Rice and the principal investigator on the grant, said in a press release issued in February.
"(O)ur goal is to create miniaturized, light-based microscopes for use in wearables, point-of-care, bedside diagnostics, ambulances, operating rooms and more," he added.