Mobile Health Applications, Health IT Boosts Communication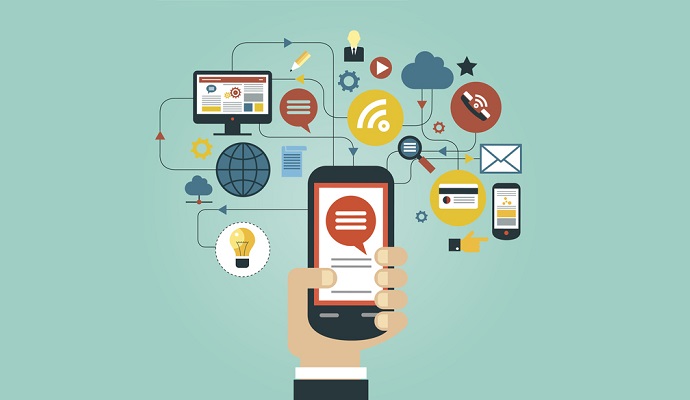 - One of the most interesting aspects of the mobile health sphere is its ability to promote communication across the healthcare sector from physician groups, laboratories, pharmacies, and patients themselves. Whether it's through alert systems, mobile health applications, secure messaging tools, EHR technology, or patient portals, communication opportunities and data exchange abounds throughout the healthcare industry today.
Through patient portals, for example, providers have begun improving patient engagement and given their consumers a streamlined process through which they may message their physicians privately and securely. Both remote monitoring tools and mobile health applications offer a secure way of accessing and sharing medical data to improve the quality of patient care.
Renown Health, a Nevada-based network of hospitals, urgent care centers, laboratories, imaging services, and primary care physicians, is using Everbridge's critical communication services to improve notifications and overall communications across their network of providers. From sepsis and stroke alerts to on-call staffing communication and health IT incidence response systems, these mobile-based communications services are providing more efficiency throughout the Renown Health network.
Kevin Orput, Human Resources Business Partner at Renown Health, spoke with mHealthIntelligence.com and discussed Everbridge's mass notification platform.
"We have leveraged the Everbridge system for a handful of different pathways," Orput explained. "We use the mass notification platform and we use the incident manager piece of that. We have implemented that to handle communication needs with a few different groups."
"First is our on-call family practice, internal medicine, and specialty doctors," he continued. "If they have a patient and their patient is calling in to our call center after-hours and needs something, then we use the incident manager piece of the mass notification platform to initiate a message out to the on-call physician covering that group."
"Prior to that, we had an outside organization handling those contacts but we took it all in-house and handle it through our operators now," Orput mentioned. "Another group we're using it for is our hospitalist group. Our hospitalist group consists of a pretty large handful of doctors. We're probably up to 60 or 70 physicians and nurses housed in our two medical facilities and running around, taking care of patients."
"Say, we had a nurse who had to get in touch with a hospitalist with regard to one of his or her patients, he or she was calling the operator and our internal operator was transferring them over to an outside answering service, which initiated messages to those hospitalists through the incident management module of the mass notification platform."
Within any medical facility, the fast and efficient access to notifications, alerts, and other health data is key to running a successful practice. Quick and valuable communication may bring about better patient health outcomes, especially with regard to sensitive treatment or diagnosis information.
Physicians can also utilize mobile health applications and devices that are HIPAA-compliant in order to communicate securely and access key data in attempts to boost quality care improvements across the medical industry.