Mobile Health Apps Improve Adherence, Reduce Hospitalization
"We found that in one year, we were able to reduce the cost of healthcare by over 80 percent, reduce hospitalizations by 92 percent, and emergency room visits by 87 percent by communicating."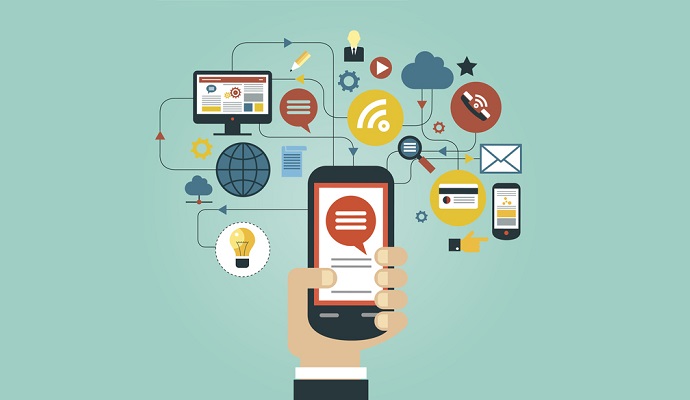 - Mobile health apps and devices have made significant strides in advancing the quality of healthcare services and patient outcomes around the country throughout the last few years. There are a variety of aspects that have become stronger throughout the medical care industry due to mobile health apps such as greater care coordination between specialists and primary care providers.
In fact, mobile health apps and other mobile tools may even reduce hospital readmission rates among patients with chronic medical conditions. With a greater focus on patient engagement, more medical providers are incorporating new communication tools to keep in touch with patients and ensure they adhere to their medication, diet plans, and exercise routines.
In this manner, patients are engaged with their overall wellness and thereby health outcomes are improved across the board. To learn more about the benefits of mobile health apps, mHealthIntelligence.com spoke with Daniel Mongiardo, MD, former Lieutenant Governor of Kentucky and Physician at Lifecore Recovery.
Mobile Health and Patient Engagement
When asked whether mobile health apps have improved communication with patients as well as overall engagement in his medical practice, Mongiardo replied, "Absolutely, they have. I was a state senator starting in 2000 and, just before that, at the University of Kentucky Center for Rural Health, we did some research on 10,000 uninsured patients in eastern Kentucky."
READ MORE: Store-and-Forward Telehealth Service Replaces the Office Visit
"This was an area of high uninsured patients. We found that in one year, we were able to reduce the cost of healthcare by over 80 percent, reduce hospitalizations by 92 percent, and emergency room visits by 87 percent by communicating."
"Back then, we did it with healthcare navigators. From that, it became awfully clear that the big problem in healthcare is adherence. Once the patient leaves the office, most of them forget almost everything that they're told. By the time they get home, they go back to their regular activities."
"We have since found that it's nearly impossible to afford for health navigators to take care of all patients. So we have adapted forward using information technology to stay in connection with patients with chronic diseases on a daily basis."
"That communication has improved the quality of care and outcomes tremendously. More importantly, it has decreased readmissions. An area I'm specifically interested in is substance abuse."
"There are a lot of 30-day programs where people that are abusing drugs go into. They stay clean for 30 days and then go home and relapse. Research shows that a 30-day program is just as good as doing nothing."
READ MORE: mHealth Apps for Cardiac Care Sanctioned for Misleading Claims
"If you do nothing for these patients, their success rate is between 15 and 20 percent. The 30-day programs have about a 20 percent success rate. So we're spending a lot of money on the same outcomes as if we did not spend any."
"If you keep that patient in-patient for one year, then the success rate is over 80 percent. Our goal is to do a 30-day detox and initial training. Then we're using Welkin phone apps to stay in contact with these patients on a daily basis and escalate care as needed on a daily basis. We hope to try to approach the 80 percent success rate in one of the most costly areas of healthcare that we have today across this country," Mongiardo explained his organization's goals.
Communication Platforms Reduce Hospitalization Rates
When asked how mobile communication platforms help reduce hospital readmission rates, the former Lieutenant Governor of Kentucky answered, "It has to do with adherence. Patients have to do what the physician or the therapist asked them do at home. Many times they forget."
"In substance abuse, there's a high relapse," he mentioned. "Medicare is starting to penalize hospitals for high readmissions. I don't think the punitive approach is the right approach, but it may spur some innovations such as Twilio and Welkin."
READ MORE: Physicians Sour on States' Telehealth Implementation Efforts
"The Welkin platform is HIPAA-compliant and offers communications powered by Twilio, like SMS texting, phone calls and recorded messages."
"From my standpoint as a provider, we have to have HIPAA compliance when communicating with these patients. Just a few years ago, this was not available and all we had was face-to-face communication with these patients."
"In a rural area especially like eastern Kentucky, you can't do face-to-face communication with the patients. This really drives down the cost and increases the compliance tremendously. We're hoping to increase adherence to our policies and procedures by using this type of platform."
"There is expansion of case managers that are going out to speak face-to-face with these patients, but this is just not cost effective. One case manager can only see a handful of patients per week while we have the ability to see multiple patients per hour and then escalate treatment for that patient depending upon that communication."
With regard to patient data security standards, Chase Hensel of Welkin Health mentioned, "At Welkin, we consider security a full-company endeavor on both the technical and policy side. Welkin's platform is fully HIPAA-compliant and we also take many additional security measures to protect our patient data, such as multiple forms of encryption."
"Our software is built so that care team users only have access to their patients' data and communications, and patients only have access to their own," Hensel explained. "Security goes much deeper than the code you write. Having the right policies and procedures in place as a company is a key part of protecting our patients' information."
Care Coordination with Mobile Health Apps
When asked about some ways that mobile health apps and devices can improve care coordination throughout hospitals and rehab centers, Mongiardo responded, "We are able to use this platform Welkin to coordinate care with primary care providers. Once they leave in-patient rehabilitation, they will go into therapy at their primary care provider."
"That primary care provider can communicate with us, letting us know that they've been seen, they have gone to their appointment, and they are doing their therapy. That's part of our protocols because if they miss an appointment, we contact their sponsor or their family."
"We try to intervene before they relapse. The same thing can be applied in all types of healthcare or any chronic disease. Instead of waiting until a patient has progressively worsening congestive heart failure and they've gained 30 pounds in a week, it is better to address problems when a patient gained two or three pounds in a day."
"We can bring them back in for outpatient therapy versus re-hospitalization. This is going to tremendously reduce the largest area of healthcare costs without impacting negatively on the healthcare delivery system but improving the quality of care for that patient as well."
Dr. Mongiardo continued by explaining how useful mobile health apps can be in helping patients recover from drug addiction.
"One of the things that we're using Welkin and this platform for is to try to move patients from being detoxed and in withdrawal in prison or jails. Right now, 90 percent of the people in our jails in Kentucky are addicted to something."
"They are in jail because of that addiction. They are withdrawing and withdrawal symptoms in jail. We've had several deaths in the state of Kentucky over the past year during that withdrawal time."
"Our goal is to maintain communication with these patients," he explains. "If we can keep them out of substance abuse for a year, then our success rate goes up tremendously. It's a year that's really critical for us. That communication that is now online has really brought down the cost tremendously and promoted our ability to treat large volumes of patients."