Mobile Health Technology Shows Greater Presence at HIMSS15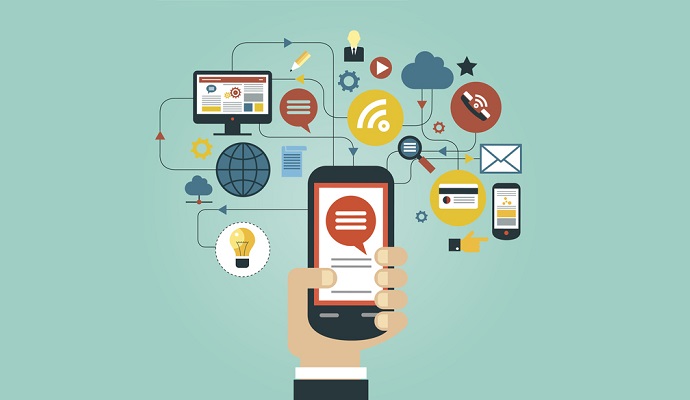 - At the 2015 HIMSS Annual Conference and Exhibition taking place in Chicago over the next few days, new announcements about mobile health technology are being disclosed frequently.
For example, Influence Health, a vendor of a digital patient engagement platform, will be partnering with the fitness and wellness mobile application provider Tactio to showcase their mobile health technology and patient engagement applications at the HIMSS conference, according to a company press release.
The demand for mobile health technology is rising among consumers and healthcare providers would be wise to invest in these tools for the patients, caregivers, and medical professionals at their facility. The particular technologies available through the Tacio and Influence Health partnership include connected health tracking devices, EHR data access, a patient portal, and the ability for patients to generate their own health information.
"With Influence Health and Tactio, patients can track their health on their iPhone, iPad and Android devices. They can receive the coaching and education to live healthier lifestyles and better control chronic diseases such as obesity, hypertension, diabetes, atherosclerosis and COPD," Michel Nadeau, P.Eng., President, CEO and Founder of Tactio Health Group, said in a public statement.
Another announcement stemming from the 2015 HIMSS conference is the agreement between Cerner Corporation and Qualcomm Life to extend medical device connectivity capabilities from the hospital to the home. Medical data will be captured from devices and sensors located in patients' homes and delivered to a healthcare facility through a connectivity platform.
This partnership will be key to monitoring chronically ill patients remotely and receiving near real-time data to reduce the risk of serious health episodes. Some typical medical devices that would be located in the home include blood pressure monitors, pulse oximeters, and weight scales. Currently, the connected devices are on display at the Cerner and Qualcomm Life's booths at the 2015 HIMSS conference.
"The industry is more concerned than ever about monitoring a patient's health outside the walls of the hospital through intelligently connected devices," John Gresham, vice president of DeviceWorks at Cerner, said in a public statement.
The company Everbridge will also be taking part in exhibiting their healthcare communication tools at the 2015 HIMSS Annual Conference and Exhibition in Chicago. Particularly, its scheduling and secure messaging platforms will be displayed, according to the company's press release.
Specifically, the organization will be unveiling its HipaaChat tool, which is the first HIPAA-compliant, secure messaging and telehealth application the industry has seen. The company will be showing in its HIMSS exhibit booth how their platforms can streamline staffing, decrease code alert mistakes, and enhance emergency response times.
"We are very excited to further introduce HIMSS attendees to Everbridge's comprehensive healthcare communication solutions," Imad Mouline, CTO of Everbridge, said in the press release. "This is a great venue to showcase how our platform can deliver everything from STEMI alerts, to on-call staffing notifications, to real-time telemedicine and video consultations for doctors, nurses, pharmacists and patients."
This year, the mobile health sector has wide representation at the HIMSS Annual Conference and Exhibition. Don't miss these many opportunities to learn about the benefits of mobile health technology.