Mobile Healthcare App Enables Prenatal Monitoring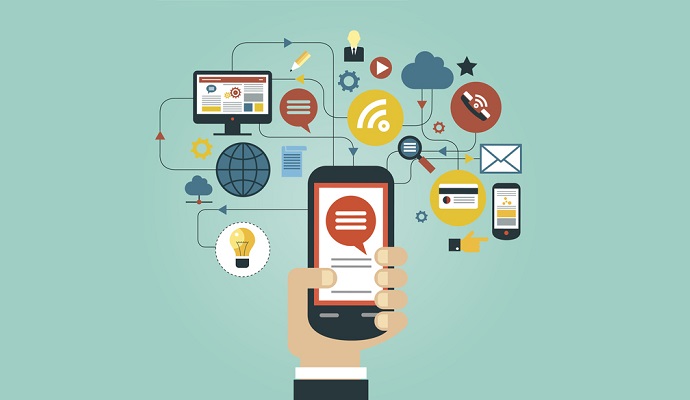 - The mobile healthcare sector has a wide variety of innovations including new solutions for patient monitoring such as overseeing those with cardiovascular conditions and other serious illnesses. The AirStrip ONE® enterprise mobility solution is a platform that allows mobile interoperability, care collaboration, and superior consumer engagement throughout the healthcare industry.
Dr. Davin Lundquist, Chief Medical Informatics Officer at Dignity Health, spoke with mHealthIntelligence.com about the benefits of AirStrip One, such as the monitoring of patients with chronic medical conditions.
"I came into the discussion when AirStrip One came onto the scene," Lundquist said. "A few years ago, Dignitiy and AirStrip came together on the OB module to solve an issue in which our obstetricians wanted to have data outside of the hospital. That particular module allows prenatal monitoring of the fetal script to be streamed in real-time to a mobile healthcare device. The obstetricians are able to quickly review the scripts without physically needing to be next to the bed where historically that's where a fetal script was reviewed. Early on, this was a huge satisfier to the physicians."
"Over time, AirStrip developed their cardiology module, which is a similar functionality bringing cardiac monitoring in real-time streaming to mobile devices," said Lundquist. "We adopted that across a couple of sites as well. I don't know that it has the same widespread adoption that the OB Module did."
"We've stayed in contact with AirStrip over the years [to learn] – how do we take this concept of streaming real-time data to mobile devices knowing that as we move into the world of healthcare that we need to take care of patients in whatever setting is appropriate?"
Mobile healthcare applications will certainly play a large role in both patient engagement, self-responsibility in one's health, and monitoring by physicians to ensure a patient's status is stable.
"In terms of AirStrip One, what we've done so far is to prove that the technology works. We've successfully connected data from a hospital EHR and an ambulatory EHR and presented it in one view on a mobile device. Our next step is to roll this out to providers in an entire market," Lundquist stated. "As we start moving more into value-based contracts where you're no longer compensated for transactional care but more outcomes-driven care, we think that getting all our providers on the same page with regards to patient data will enable us to deliver much better value."
Lundquist spoke about the benefits of emergency room physicians being able to access a patient's digital medical records and seeing information about their last doctor's visit including any medication that was prescribed and any notes that were transcribed.
"We believe that value-based contracts with quality metrics and suggested interventions will make an impact and drive better outcomes, better health, and savings from a financial standpoint," Lundquist mentioned. "One of the other reasons that we like the AirStrip model is that it doesn't store any data on the mobile devices themselves. The data is streamed to the device and presented but the source is left intact."
"Our BYOD policy is evolving. If providers want to get onto the secure Dignity network, they have to agree to download an app that allows us to monitor," Lundquist explained. "In the event that something happens to that device, we could lock it down. It doesn't allow us access to their personal information. It's more of a way for us to help them keep it secure."