Mobile Healthcare Market Expected to Grow 47 Percent by 2020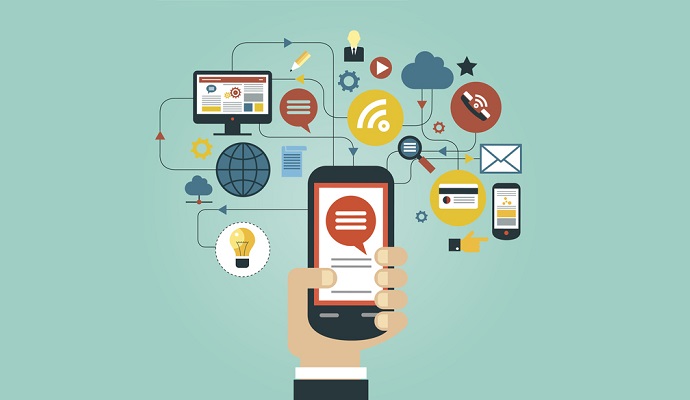 - The mobile healthcare market is expected to continue growing over the coming years, as the use of iPads, smartphones, blood pressure cuffs, heart rate monitors, and other remote monitoring devices continues to gain popularity.
The market research company ReportLinker reported in a release that there are significant technological advancements bringing greater growth for the mobile healthcare market. As there has been a rise in medical conditions that are directly linked to lifestyle choices – heart disease, lung cancer, and diabetes – more consumers are now utilizing smartphone apps geared toward guiding their fitness, nutrition, and overall wellness goals.
Many devices in the mobile healthcare market are also positioned for remote patient monitoring and tracking chronic diseases. Heart rate monitors and glucose tracking devices can actually be connect to smartphones or tablets to enable physicians to monitor patients at home.
Some patients also store health information on their mobile devices and share it with their physicians during medical visits. The increase in smartphone users and new innovations in medical technology has all led to real progress for the mobile healthcare market. The report shows that the cardiac monitoring device segment is leading the way for the mobile healthcare market.
An additional report from Grand View Inc., a market research and consulting company, shows that demand for mHealth products is expected to rise tremendously over the next six years. With the baby boomer generation aging and the incidence of lifestyle-related conditions rising, the need for more affordable and accessible healthcare becomes a necessity, which is where the mobile health sector comes in.
The mobile healthcare market is expected to grow at a CAGR of 47.6 percent from 2014 to 2020. Chronic disease management was a major contributor toward the rise in remote monitoring devices, but the adoption of mHealth is expected to grow more slowly among physicians and healthcare providers. Monitoring services held 63 percent of the market in 2012 while diagnostics took up about 15 percent.
"Although there have been considerable developments in the field of healthcare over the past few years, the availability and affordability of healthcare services remains a challenge," the authors of the report wrote. "This can be attributed to increasing healthcare expenditures, thus rendering these facilities unattainable for a large percentage of the population. On the other hand, mobile penetration has increased manifold. Additionally, growing urbanization and purchasing power has resulted in proliferation of smartphones and related devices, along with 3G and 4G networks, which is expected to be a significant driving force for the industry on a global scale."
North America is currently dominating the mobile healthcare market, as it took in 33.5 percent of the total revenue in this sector in 2012. However, certain issues like lack of interoperability or standardization around mHealth will need to be resolved in order to truly strengthen this particular industry.
Consumers and healthcare providers would be wise to invest in the mobile healthcare market by incorporating mobile devices in their everyday use.