New mHealth Technology Platform Aims to Validate Remote Monitoring
The OpenMedReady framework being developed by Qualcomm Life, Philips and several other mHealth vendors aims to improve validation of patient identity and consent and data integrity for remote patient monitoring programs.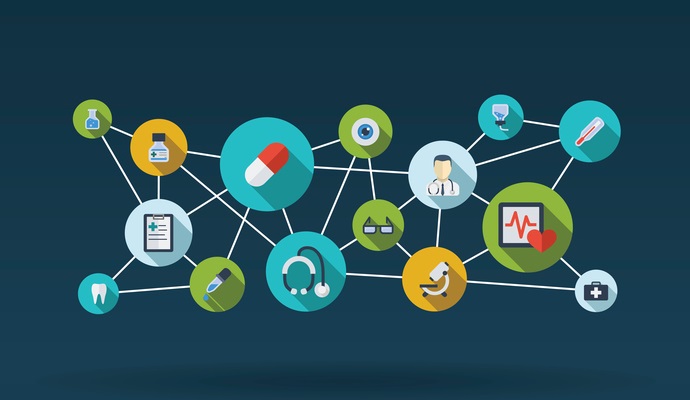 Source: ThinkStock
- Several mHealth companies are joining forces to create a clinician-facing platform for assuring data integrity and patient identification in remote patient monitoring programs.
The OpenMedReady framework is being developed by Philips, Qualcomm Life, Arm and ForgeRock, along with mobile health startups Sparsa and US TrustedCare. It aims to create a platform on which hospitals and health systems can ensure patient identity and consent in RPM programs and receive validated data from mHealth devices.
The concept isn't entirely new to Qualcomm Life, whose 2net hub serves as a gateway to gather data from mHealth devices outside the healthcare setting and bring it back into the medical record. One of the 2net hub's selling points is that it gathers data from devices without need for user input, so that the user doesn't affect the quality of that information.
"Historically, clinicians have been reluctant to use remote patient data for clinical decision making due in part to the concerns regarding identity management, consent and data integrity," James Mault, MD, FACS, senior vice president and chief medical officer at Qualcomm Life, said in a press release. "OpenMedReady combines connected sensors with modern smartphone capabilities to provide doctors a cryptographic log of a patient's identity, their device's identity and their consent, giving care teams the confidence they need to treat patients based on data acquired remotely."
"At a time when research shows 87% of patients are unwilling to comprehensively divulge all medical information due to privacy and security issues, it's critical to establish a proper trust relationship among patients, care providers, telecare devices and digital services," added Eve Maler, ForgeRock's vice president of innovation and emerging technology. "The two critical pieces in doing this are authenticated identity and consent management. The OpenMedReady framework promises a method for doing this in a way that lets valuable ecosystems grow."
RPM is one of the more popular mHealth topics these days, and was the focus of several sessions and conversations at the recent American Telemedicine Association conference in Chicago.
The concept aims to enable healthcare providers to continue care management once the patient leaves the hospital, through mobile health devices and telehealth platforms, as well as improving care coordination for those with chronic conditions and other populations.
While voicing concerns over patient identity and data integrity, healthcare providers have also been wary to embrace these types of services due to a lack of reimbursement.
The Centers for Medicare and Medicare Services (CMS) signaled an interest in improving reimbursement when it began separating RPM services from telehealth and telemedicine services last year. Both CMS and the American Medical Association are expected to develop new reimbursement models tied to CPT codes in the not-too-distant future.
In the meantime, efforts like OpenMedReady aim to make things easier for clinicians looking to monitor their patients at home.
The platform will use technology like fingerprint biometrics to add patient identity to the data stream, and add device identity to ensure that the user and the device are properly identified and aligned.
"Making use of these capabilities brings traceability and auditability to remote patient data, and enables securely binding that data with dynamic patient consent," the companies said in their joint press release. "The framework is designed to be readily implementable by telecare service providers and medical device vendors for improved clinical decision making."
"Future remote patient analytics platforms will employ artificial intelligence (AI) for greater data accuracy, speed and scale in managing outcomes of large patient populations," added Karthik Ranjan, Arm's director of healthcare strategy. "OpenMedReady enhances remotely acquired data by increasing its provenance, bringing us closer to the reality of closed loop health systems. Automatically reacting to a patient's condition and orchestrating the right response will help to avoid costly hospitalization and doctor visits while reducing billions of dollars from the healthcare system."