New NIH Program Eyes mHealth, Telehealth as Pain Management Tools
The HEAL (Helping to End Addiction Long-term) Initiative aims to pour money and research into new methods to combat pain and reduce opioid prescription and abuse. It could get a significant boost from telehealth and mHealth tools and platforms.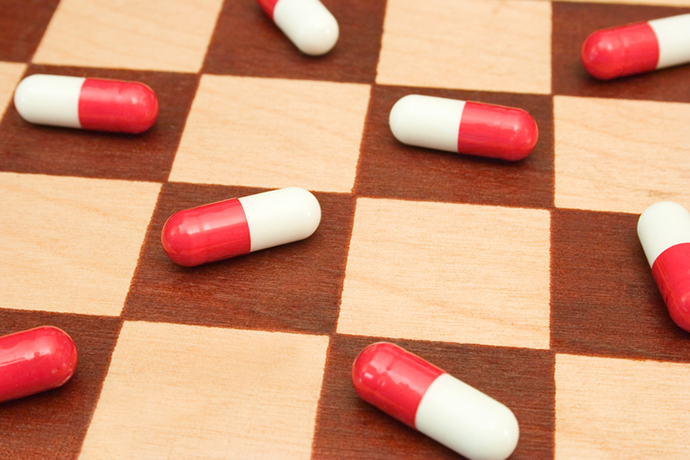 Source: ThinkStock
- Telehealth platforms and mHealth devices targeting pain relief may play a significant role in the National Institutes for Health's new initiative to combat opioid abuse.
Unveiled at last week's 2018 National Rx Drug Abuse and Heroin Summit, the HEAL (Helping to End Addiction Long-term) Initiative expands research on treatments for chronic pain that don't involve the prescription of opioids. The initiative is aided by a commitment of about $1.1 billion in funding in fiscal year 2018, almost twice as much as was dedicated in 2016.
"Every day, more than 115 Americans die after overdosing on opioids," NIH Director Francis S. Collins, MD, PhD, said in a release. "That is a four-fold increase since 2000, and the numbers continue to climb. NIH has been deeply invested in efforts to counter this crisis through research, but we are determined to do even more."
"Over the last year, NIH has worked with stakeholders and experts across scientific disciplines and sectors to identify areas of opportunity for research to combat the opioid crisis," Collins continued. "The focus of these discussions has centered on ways to reduce the over prescription of opioids, accelerate development of effective non-opioid therapies for pain, and provide more flexible options for treating opioid addiction. NIH is committed to bringing the full power of the biomedical research enterprise to bear on this crisis."
Among the goals included in HEAL is the development of "best practices for pain management using nondrug and integrated therapies for specific pain conditions by building on research from the National Center for Complementary and Integrative Health, the US Department of Veterans Affairs, and Department of Defense research collaborative to address the needs of service members and veterans."
READ MORE: Senate Committee Embraces Telemedicine in Opioid Crisis Response Act
The Defense Department isn't a stranger to applying digital health technology to combat chronic pain, which affects 45 percent to 50 percent of veterans. Last May the DoD announced a $6 million, four-year project to develop mHealth tools for pain relief, continuing a partnership with Cleveland-based SPR Therapeutics and its SPRINT Peripheral Nerve Stimulation (PNS) System, a wearable device designed to stimulate nerves around the affected part of the body to achieve pain relief.
"Many of our service members and veterans experience excruciating, debilitating post-amputation pain," said Col (Ret.) Steven P. Cohen, MD, Director of Pain Research at Walter Reed National Military Medical Center, in a press release. "There is a clear military benefit to developing effective and innovative pain relief therapies and to providing treatment beyond conventional painkillers."
Others are studying the connection between mHealth and pain management as well. Earlier this year, Boston-based Brigham and Women's Hospital launched an mHealth project with Evidation Health to study whether mHealth data collected on smartphones and wearables can be used to help treat people with chronic pain.
"The widespread use of wearables, sensors and digital health tools gives us an opportunity to quantify the real lives of patients who suffer from chronic pain - now a critically important public health condition in the US," Deborah Kilpatrick, PhD, Evidation Health's CEO, said in a press release. "We are running this large-scale pain study to gain powerful insights on how behavioral factors are associated with health outcomes of chronic pain patients."
Across the Atlantic, meanwhile, the UK's National Health Service announced in January that it will reimburse physicians who prescribe the ActiPatch, a wearable device that manages peripheral nerve activity to help users suffering from pain.
READ MORE: Is Project ECHO the Telemedicine Model That Healthcare Is Missing?
The HEAL Initiative will also target innovative programs designed to treat those addicted to opiates, including programs that use digital therapeutics and telehealth, including medication-assisted therapy (MAT) treatment.
"Science and technology have illuminated our understanding of the mechanisms underlying addiction," Nora D. Volkow, MD, director of the National Institute on Drug Abuse, said in the NIH press release. "With these additional resources, we can develop more customized, high-quality treatments for addiction and pain, as well as harness implementation science to bring evidence-based changes to our healthcare system, including treatment for those in the criminal justice environment."
"This nationwide crisis stemmed initially from over-prescribing of opioid medications to treat pain," added Walter J. Koroshetz, MD, director of the National Institute of Neurological Disorders and Stroke, the lead NIH institute on pain. "The HEAL Initiative will develop the scientific evidence that informs best practices to effectively treat patients with pain while preventing addiction. A major focus will be to understand why some people go from acute to chronic pain, with the intent to prevent that transition. Importantly, the Initiative will drive the science to enable the development of powerful, non-addictive pain treatments that would limit the need for opioid medications in the future."