New Rule Would Give VA Doctors National Telehealth Privileges
The VA's proposed rule would give its doctors the authority to treat veterans via telehealth or telemedicine no matter where they're located, bypassing state laws and licensing requirements.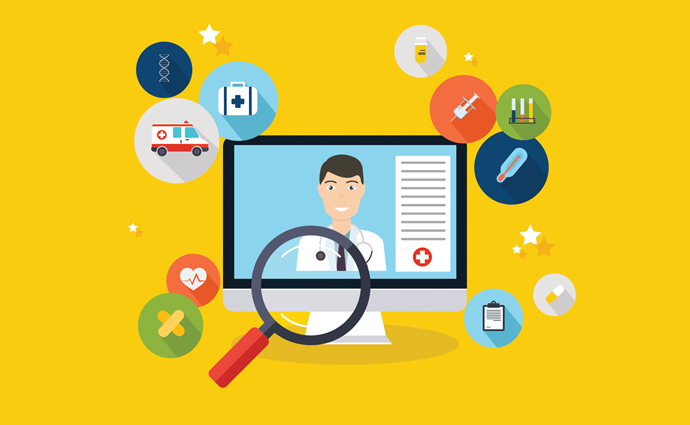 Source: ThinkStock
- The Department of Veterans Affairs is moving forward with a plan to enable VA doctors to treat veterans through telehealth no matter where the doctor or patient are located, essentially overriding state laws.
Officials said the 28-page proposed order, unveiled on Sept. 29 under the VA's Anywhere to Anywhere VA Health Care Initiative, aims to boost the number of veterans using telehealth and telemedicine to access needed healthcare services, especially mental health services. It would give VA doctors the authority to use telehealth and telemedicine to treat veterans regardless of state guidelines on originating sites or licensing requirements.
It also could be seen as a veiled criticism of the mishmash of state laws regulating telehealth and telemedicine, which often do more to curb new healthcare services than promote them.
"In an effort to furnish care to all beneficiaries and use its resources most efficiently, VA needs to operate its telehealth program with healthcare providers who will provide services via telehealth to beneficiaries in states in which they are not licensed, registered, certified, or located, or where they are not authorized to furnish care using telehealth," the proposed order states. "Currently, doing so may jeopardize these providers' credentials, including fines and imprisonment for unauthorized practice of medicine, because of conflicts between VA's need to provide telehealth across the VA system and some states' laws or licensure, registration, certification, or other requirements that restrict or limit the practice of telehealth. A number of states have already enacted legislation or regulations that restrict the practice of interstate telehealth, as discussed below in the Administrative Procedure Act section."
As a result, VA officials say, many VA centers aren't expanding their telehealth and telemedicine programs to non-federal locations, such as the patient's home or the doctor's home. And VA doctors are reluctant to take on telehealth for fear of running into conflicts with state laws.
READ MORE: Leveraging Primary Care Telehealth for Convenience and Quality
"This proposed rulemaking would clarify that VA healthcare providers may exercise their authority to provide care through the use of telehealth, notwithstanding any state laws, rules, or licensure, registration, or certification requirements to the contrary," the proposed rule states. "In so doing, VA would exercise federal preemption of state licensure, registration, and certification laws, rules, regulations, or requirements to the extent such state laws conflict with the ability of VA healthcare providers to engage in the practice of telehealth while acting within the scope of their VA employment."
"Preemption would be the minimum necessary action for VA to furnish effectively telehealth services because it would be impractical for VA to lobby each state to remove its restrictions that impair VA's ability to furnish telehealth services to beneficiaries and then wait for the state to implement appropriate changes," the rule continues. "That process would delay the growth of telehealth services in VA, thereby delaying delivery of healthcare to beneficiaries. It would be costly and time-consuming for VA and would not guarantee a successful result."
According to the VA, some 702,000 veterans, or 12 percent of the country's veteran population, used telehealth or telemedicine in FY 2016, accounting for 2.17 million telehealth episodes. Of that group, 45 percent were living in rural communities.
"The data collected in FY 2016 demonstrates that telehealth, particularly in the mental health context, improves patient care and improves patient outcomes,' the proposed order points out. "In FY 2016, there was a 31 percent decrease in VA hospital admissions for beneficiaries enrolled in the Home Telehealth monitoring program for non-institutional care needs and chronic care management. Also, beneficiaries who received mental health services through synchronous video telehealth in FY 2016 saw a reduction in the number of acute psychiatric VA bed days of care by 39 percent."
Other benefits, the VA said, include improvements to remote monitoring for veterans with limited mobility or difficulties traveling to a healthcare provider, and its use as an incentive to recruit more VA healthcare providers, thereby reducing a national shortage.
READ MORE: Telepsychiatry Opens a New Window into Behavioral Healthcare
The proposal surfaced when VA Secretary David Shulkin unveiled the Anywhere to Anywhere VA Healthcare Initiative in August, in a ceremony attended by President Donald Trump. At that time he also announced the nationwide roll-out of the Veteran Appointment Request (VAR) app, which allows veterans to use their smartphone, tablet or computer to schedule or modify appointments at VA facilities.
"What we're really doing is, we're removing regulations that have prevented us from doing this," he said. "We're removing geography as a barrier so that we can speed up access to Veterans and really honor our commitment to them."
Shulkin garnered support from, among others, the American Telemedicine Association – which has scheduled him as a keynote speaker at its ATA Edge conference next week in Washington D.C. – and Sen. Joni Ernst (R-Iowa), whose bill, the Veterans E-Health & Telemedicine Support (VETS) Act of 2017, seeks to give VA doctors that same authority.
"The VA's decision to allow veterans to access care from the comfort of, or closer to, their own homes is necessary to improving quality and timely care for the more than 200,000 veterans in Iowa, particularly those who are disabled or reside in rural communities," Ernst, a National Guard veteran, said. "It is critical that we continue to create opportunities for veterans to receive the best care out there, including potentially life-saving mental healthcare. Improving the VA's telehealth program is critical, and I am thrilled to see this common-sense measure will be put into action to benefit Iowans and veterans across the country."
The industry trade group Health IT Now also supports the measure.
READ MORE: The Evolving Role of mHealth in Medication Management and Adherence
"This proposed rule will be instrumental in breaking down geographic barriers that, for too long, have prevented our nation's heroes from accessing the care they need where they need it," Joel White, the group's executive director, said in a Sept. 29 blog post. "By allowing VA telehealth providers to more easily treat patients across state lines, we can ensure that recent advances in technology-enabled care reach the most deserved among us and spur better outcomes for the 20 million veterans in the VA system today."
Supporters also say the success of such a program could help spur efforts to create a national licensing framework for healthcare providers, such as the Interstate Medical Licensure Compact for doctors and similar compacts for nurses and physical therapists. It might also spur state medical boards to collaborate more freely on national telehealth and telemedicine standards.
But the proposal may draw complaints from state officials and national physicians' groups interested in preserving each state's right to regulate telemedicine and telehealth inside its borders.
During Congressional deliberation last September on the National Defense Authorization Act for FY 2017, the American Medical Association and American Academy of Family Physicians lobbied against a telehealth benefit for the TRICARE program that would have designated the originating location for certain telehealth services to be the physician's location, instead of the patient's location. They argued the legislation would enable physicians treating military personnel and veterans to skip state licensing laws when treating patients via telehealth.
In a Sept. 1 letter to Congressional leaders, AAFP Board Chairman Robert L. Wergin, MD, warned that the Senate version of the bill "portends a troubling scenario under which state licensing boards will lack the authority to discipline physicians who are practicing medicine within that state's borders."
"While this language would indeed ease barriers that hinder the free flow of telehealth services, it also would undermine the existing system of medical licensure, under which each state governs the practice of medicine within its borders," Wergin wrote. "Allowing physicians with a single license to treat TRICARE beneficiaries in any state via telemedicine would create episodes of medical care that the state in which the patient resides cannot readily regulate, if at all."
The Defense bill was eventually passed without the telehealth provision.
The proposed order is scheuled to be published in the National Register on Monday, Oct. 2. The public comment period will last 30 days.