New Survey Takes Telemedicine Beyond Pilots, Into Growth Phase
A new survey from Foley & Lardner finds that healthcare providers are well beyond seeing telemedicine as a new opportunity to deliver care and are looking for ways to expand the platform.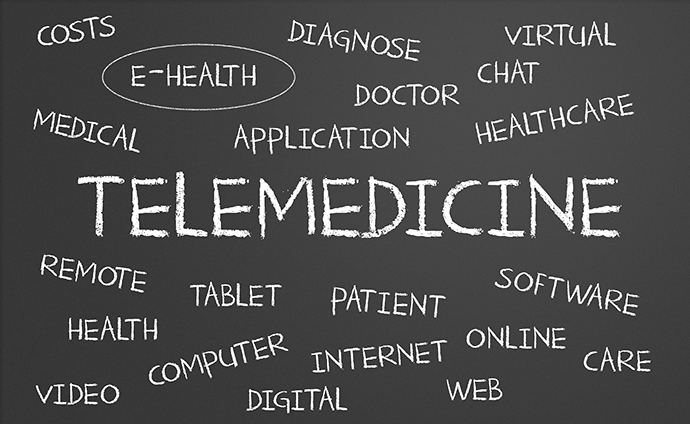 Source: ThinkStock
- Healthcare providers have moved beyond telemedicine pilots and our now looking to expand existing platforms, according to a new survey from Foley & Lardner.
The global law firm with a strong footprint in telehealth and mHealth released its second Telemedicine and Digital Health Survey, following one issued in 2014, which shows that health systems "are aggressively implementing telemedicine programs, which are quickly advancing along the maturity curve."
"[T]he industry outlook has changed dramatically, due in large part to proven patient outcomes and surging demand among providers looking to improve the quality of care in a more convenient, cost-effective manner," Nathaniel M. Lacktman, chairman of the law firm's Telemedicine Industry Team and co-chair of its Digital Health Work Group, said in an accompanying blog.
To wit, more than half of the more than 100 senior healthcare executives surveyed in 2017 said their telemedicine programs are in the growth or expansion phase; in 2014, not one executive made that claim. Back then, 34 percent said their programs were under consideration or in development, while only 14 percent made that statement this year.
And while 8 percent of those surveyed in 2014 said they had no current plans to launch a telemedicine program, everyone is on the bandwagon this year.
READ MORE: CMS, AMA Look for Common Ground on Remote Patient Monitoring
As expected, money plays a significant role in telemedicine adoption – but it works both ways.
According to the survey, roughly half of the health systems track a return on investment, and nearly a third are seeing savings of 20 percent or more (another 25 percent are seeing savings of 10 percent to 20 percent). The law firm's analysts said the percentage tracking ROI was "surprising at first glance," but attributed it to the idea that providers are looking beyond ROI and focusing on what they feel are more important metrics, such as improved access, patient satisfaction and engagement and clinical outcomes.
"The widespread move toward implementation indicates that questions about financial returns have been settled, and that telemedicine technology has proven its financial viability," the report stated. "'About two-thirds of patients would have used an emergency department or urgent care if they didn't have telemed as an option,' said one respondent, a director of telehealth for an emergency physician group."
On the flip side, reimbursement remains one of the biggest obstacles to telemedicine expansion, with about 60 percent calling a lack of third-party coverage a challenge to further growth (that may factor into the rapid growth of telemedicine services for second opinions and mental health services, two areas that are well-reimbursed).
"There's no reason to deny reimbursement or pay less for telemedicine-based services simply because it is delivered through new technology," said Monica R. Chmielewski, co-chair of the firm's Life Science Industry Team and vice chair of its Health Care Industry team. "Third-party reimbursement needs to catch up, and Congress needs to change the rules for Medicare."
READ MORE: VETS Act, Supporting Telehealth for Veterans, Now in Senate's Hands
That said, more than three-quarters of those surveyed in 2017 said some or all of their telemedicine services are reimbursed, compared to 41 percent who reported no reimbursement at all in 2014. And more than half of this year's respondents are adopting remote patient monitoring services even though only 15 percent are being reimbursed, "a testament to the technology's power to reduce costs of untreated chronic disease."
Many of the remaining challenges cited in this year's survey are legal or policy-related.
Some states require health systems to obtain a patient's consent before engaging in telemedicine, while others don't. And healthcare executives are split right down the middle on whether telemedicine visits should be recorded, though surveys have shown nearly all patients find the recordings useful. States are mixed on that concept as well, and there's no federal requirement.
"Developing a national or enterprise policy on recording is tricky but completely achievable for organizations that pay proper attention to detail," the report notes. "State laws vary on whether one or both parties must consent to a recording (Vermont's new telemedicine law bans all recordings of consultations), and while HIPAA places strict controls on a provider's release of information, patients have no limits on what they choose to share on social media and other platforms. Providers must be prepared to deal with the unauthorized release of excerpts that may, fairly or unfairly, denigrate the advice or examining skills of their professionals, as well as the evidentiary implications of recorded patient encounters."
"Too many providers and entrepreneurs are overwhelmed and confused with the myriad legal and regulatory issues when delivering healthcare services through technology and across states," adds Lacktman. "They want expert advisors who can offer solutions and legally compliant pathways to success across states, not simply to tell them whether or not an in-person exam is required."
READ MORE: What Telemedicine, Telehealth Resource Centers Offer to Providers
Some 44 percent of those surveyed say state licensing requirements are also a challenge, though a solution to that isn't clear. While many states are joining the Federation of State Medical Boards' Interstate Medical Licensure Compact, not everyone is on board with the concept, and some are arguing for a national license that covers all states.
The deciding statistic in telemedicine's future, however, may be satisfaction. Almost three-quarters of the providers surveyed said they were satisfied with their organization's telemedicine services, and one-third said more than half of their patients have continued to use the platform after a first visit.
"It's invigorating to see a real inflection point among patients, with nine of 10 who have used virtual care services reporting a high level of satisfaction," Lacktman said. "It shows just how far telemedicine has come in these past few years."
Among other observations included in the survey:
22 percent of those surveyed offer telemedicine services internationally, and another 32 percent say they're interested. Almost 85 percent, meanwhile, say that expansion will happen within three years.
Only 10 percent are using "research-assisted services," such as AI and chatbots.
61 percent would like to see the FDA reduce "unnecessary ambiguity" in digital health regulations, while 58 percent want a quicker approval process for new technology and 28 percent want fewer FDA reviews and regulation of software as a medical device.
34 percent feel the FDA has been effective or extremely effective in regulating new medical device technology, while 25 percent say the agency has been ineffective or very ineffective.
61 percent plan to expand their mobile health offerings, while 43 percent want to use wearable devices for remote patient monitoring and 42 percent want to develop patient-facing personal health records.
32 percent say physician support is still a challenge to implementing telemedicine, while 25 percent still see a lack of institutional leadership support and funding.
When asked what new telemedicine services they plan on implementing, 40 percent selected urgent or after-hours care, 35 percent chose outpatient hospital services, 32 percent chose emergency department services, another 32 percent selected store-and-forward technology (excluding radiology and pathology), 31 percent chose inpatient hospital services as well as telestroke, and 19 percent selected telepharmacy (as noted earlier, the top vote-getters were second opinions or specialty opinions, mental health services and RPM).
When asked where they receive reimbursement, 51 percent selected commercial health plans, 50 percent said patient self-pay, 35 percent said Medicaid, another 35 percent said B2B contracts, 26 percent selected Medicaid Managed Care plans, 24 percent selected Medicare, 24 percent said employer health plans and 19 percent said Medicaid Advantage plans.
When asked to cite services being reimbursed, 45 percent said mental health, 33 percent said second opinions or specialty opinions, 27 percent selected urgent or after-hours care, 24 percent chose inpatient hospital services as well as outpatient hospital services, 18 percent chose telestroke, 15 percent chose RPM, 9 percent chose store-and-forward (excluding pathology and radiology), 9 percent selected ED services and 6 percent chose telepharmacy.
33 percent of those surveyed said they are reimbursed by commercial health plans for telemedicine at a rate less than that for identical in-person services, while 34 percent said they're paid the same and 33 percent didn't know. No one said they're being paid more for telemedicine than for in-person care.