NewYork-Presbyterian Offers Pediatric Telehealth for Urgent Care
Adding on to its suite of telehealth options, the NY health system now offers pediatric telehealth for urgent care.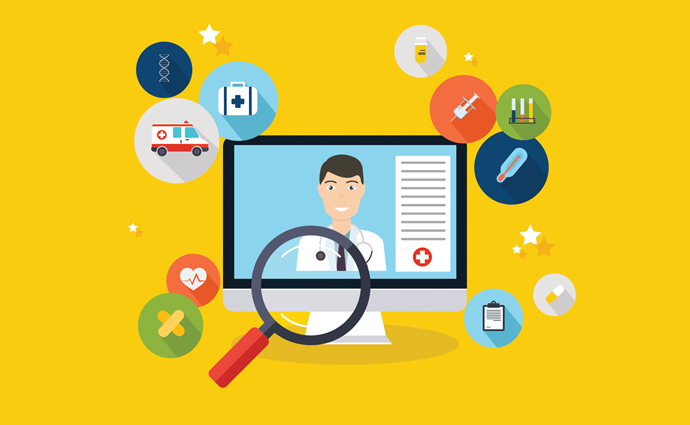 Source: Thinkstock
- NewYork-Presbyterian (NYP) Komansky Children's Hospital has launched a new pediatric telehealth platform that further expands urgent care to the families in their health system.
As part of NYP's OnDemand suite of digital services, the Pediatric Urgent Care telehealth service provides patients with video access to board-certified emergency pediatric specialists through either an app or the NYP website seven days a week from 6:00 PM to midnight.
Doctors can assess a child's condition, provide advice and treatment, prescribe medication, and redirect a child to in-person emergency care if necessary.
"NewYork-Presbyterian is always looking for new ways to make our world-class care more easily accessible to families," said Dr. Rahul Sharma, emergency physician-in-chief, NewYork Presbyterian/Weill Cornell Medical Center and chief of the Division of Emergency Medicine at Weill Cornell Medicine. "With the launch of Pediatric Urgent Care, families can now see a trained and experienced pediatric emergency physician from the comfort of their home."
These services cover patients in New York state. The health system plans to extend the service to New Jersey, Connecticut, and Florida in the following months. Leaders at NYP see telehealth as a new outlet to deliver fast, mobile, and reliable care that is becoming a "must-have" for healthcare organizations.
"Nothing is more difficult than when your child is sick or injured," said Dr. Shari Platt, chief of Pediatric Emergency Medicine at NewYork-Presbyterian/Weill Cornell Medical Center and an associate professor of clinical pediatrics at Weill Cornell Medicine.
"Our goal is to deliver immediate guidance and advice to a concerned parent, and to provide children with the best possible medical care. This new Pediatric Urgent Care telehealth service is a convenient and fast way to diagnose and provide a treatment plan for common conditions such as fever, cough, vomiting, pink eye and skin rashes," Platt continued.
NYP's new pediatric platform is just one of five services that helps provide digital access to over 300 physicians in 80 fields of specialty care.
Other organizations and health systems also see telehealth as a way to give patients a faster initial touchpoint in the care process. On occasion, some healthcare organizations believe telehealth is the most effective way to deliver healthcare services.
Children's Mercy at Kansas City offers remote telemedicine in Kansas and Missouri that not only delivers asthma consults and treatments to rural areas, but is also able to give these children healthcare from some of the country's best asthma specialists.
"There are less than 400 certified pediatric rheumatologists in the country," said Morgan Waller, KC Mercy's Director of Telemedicine. "What are the chances we'd have enough in Kansas City [to handle 30 children per month]? … These [children] need access to specialty care, so we have to bring it to them."
Telehealth can also ease stress on overburdened organizations while remaining effective at pediatric care delivery. Emergency room telemedicine consults have helped hospitals both large and small to reduce the stress of overburdened EDs, and allow providers to remotely deliver urgent care with 24/7 access.
"By providing telemedicine for our emergency pediatric patients, we're able to increase access to specialized pediatric care across the region," said Richard Brodsky, MD, Director of Pediatric Telemedicine at The Bristol-Myers Squibb Children's Hospital at Robert Wood Johnson University Hospital.
"Parents can rest assure that their children always have access to the most specialized care, without the added stress of transfers and travel. We expect telemedicine to help expedite the diagnosis process, helping children receive the care they need when they need it," he said.