NewYork-Presbyterian's New App is a Study in Simplicity
The New York City-based health system focuses on the basics in launching a consumer-facing app. Chief Innovation Officer Peter Fleischut says that's what patients want.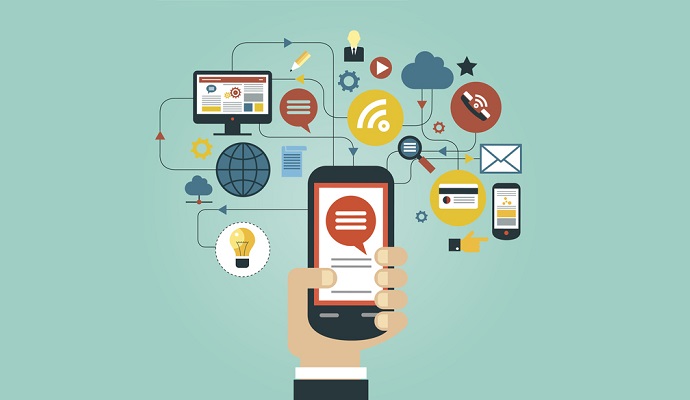 - Roughly one week ago, NewYork-Presbyterian launched a new smartphone app for patients in the Apple App Store. Sometime next week, the New York City-based health system will be releasing its third iteration of the app.
"We like to be nimble," says Dr. Peter Fleischut, the health system's chief innovation officer.
Therein lies the challenge facing healthcare providers these days. Forget the projects that take the better part of the year to develop and roll out. Instead, find an mHealth tool that works – one that resonates with patients and providers alike – and get it out there yesterday.
Long considered one of healthcare's best innovators, NYP has a strong track record in mHealth. The six-campus health system opened its own "innovation space" two years ago at New York-based accelerator Blueprint Health, and it often collaborates with Weill Cornell Medical College and the Columbia University College of Physicians and Surgeons. The health system has held app contests the last few years, and last April rolled out NYPConnect, a provider-facing communications platform.
Now the health system is applying lessons learned to its patient population.
The key, says Fleischut, is simplicity. Right now (and we do mean right now), consumers are looking for the basics in mHealth access. With the NewYork-Presbyterian Mobile app, they're able to find any physician in the health system, get directions, access the health system's Twitter feed for the latest news, get information about NYP services, and use the online payment system to pay bills.
"We want to make it as simple as possible for patients to navigate," says Fleischut. That means using sustainable, scalable technologies like apps that tap into NYP's online platform, allowing them to quickly get the information they need.
"It surprises me how basic information is very, very important to our patients – and to our providers," he says. "And that type of approach is amazingly effective."
Case in point: NYP recently rolled out a text-messaging program for patients undergoing surgery. Prior to surgery, the patient can register family members online, and the hospital will send text messages to them during the operation, letting them know when it started, when it was completed, and where and where that patient was sent.
"That has been a wildly popular project," says Fleischut, adding that it may soon be tried out in the ER and other departments.
"The health and well-being of our patients is our top priority, and it drives our continued commitment to improving the overall patient experience," Dr. Steven J. Corwin, NYP's president and CEO, said in a press release announcing the launch of the new app. "We treat more than 2 million patients each year. This technology will allow us to create new touchpoints and enhance communication, which benefits both our patients and our physicians. We're excited about this next step in offering our patients the best possible experience."
Fleischut is quick to credit NYP's new chief information officer, Daniel Barchi, with emphasizing the people and the process before the technology. "Just start with the basics," he says, and identify the easiest pathway to put information into the consumer's hands.
"More and more, people are using mobile applications to make important decisions, including managing their personal health," Barchi noted in the January 7 press release. "NewYork-Presbyterian Mobile will empower our patients to take control of their healthcare by offering seamless access to a wide array of services from the convenience of their smartphone."
It's also important, says Fleischut, to study the data. Keep track of everything once an app is launched, he says, and be prepared to make corrections when necessary. That's why NYP has been able to revise the app twice in the span of a couple of weeks.
On the horizon, says Fleischut, is a more ambitious project: a telehealth platform that would likely include remote patient monitoring.
"We're reaching out to them and forging relationships," he says.