Nokia is Ready to Dive Into Connected Care
Taking advantage of a fast-growing remote patient monitoring market, Nokia is rebranding its Withings mHealth product line and introducing a new digital health platform designed to link consumers with their healthcare providers.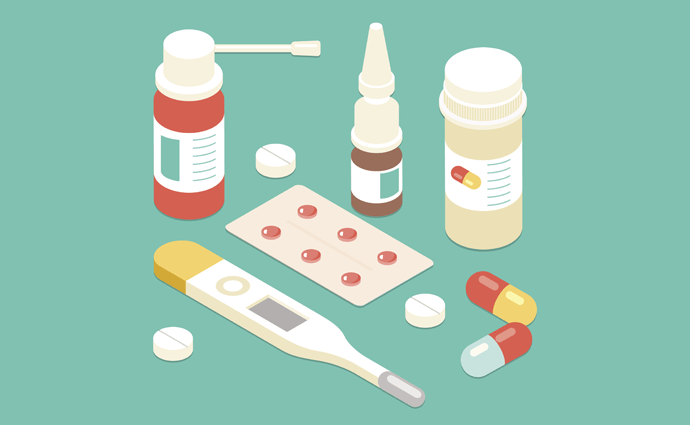 Source: ThinkStock
- Nokia is going all in on remote patient monitoring
The Finnish telecom announced at this week's Mobile World Congress that it will launch the Withings connected health product line – which it had acquired last April - under the Nokia brand. The company also announced an updated version of its Health Mate app and unveiled the Patient Care Platform, a remote care platform designed to link healthcare providers with their patients through the Internet of Things.
"Nokia is a powerful global brand that is synonymous with innovation, connectivity and great design," Cedric Hutchings, Nokia's vice president of digital health, said in a press release. "Withings joined Nokia because we share a vision to inspire individuals to take control of their own health. With the full power of a brand recognized for trust, reliability and quality, we will reach more people and impact more lives to help the human family be healthier together."
In an interview late last year with mHealthIntelligence.com, Hutchings, who'd been CEO of Withings before the acquisition, said healthcare is just now beginning to understand the value of smart devices and platforms. Connected scales, thermometers, blood pressure cuffs, vital signs monitors – even wearables and cameras – can help clinicians gain valuable insight into what their patients are doing in between doctor's visits.
"Doctors have a lot to learn about how the home environment [contributes] to someone's health … and these devices can give us a much more complete picture," he said.
Nokia, along with companies like Philips Healthcare, Ideal Life, Nonin Medical, Intel-GE Care Innovations and Vivify Health, are standing at the crest of what analysts expect to be a busy four years of RPM growth, thanks in large part to a healthcare provider market eager to monitor patients and reduce adverse events, especially hospitalizations. According to ABI Research, an RPM market that saw 8 million devices shipped in 2016 should bloom more than 400 percent to some 33 million shipments in 2021.
"While previously professional-grade patient monitoring largely limited itself to a doctor's rounds, new wearables allow medical professionals to remotely and continuously monitor patients in the hospital and beyond," Stephanie Lawrence, a research analyst for the London-based company, said in a recent press release. "The devices send real-time alerts regarding any condition deteriorations or fluctuations, in effect reducing response times to potentially life-threatening changes and saving the healthcare system resources in the long term."
On the other end of the digital platform, Berg Insights recently pegged the number of people in the U.S. using connected medical devices at more than 7 million, a 44 percent increase in just one year.
"Care delivery platforms and mHealth connectivity solutions are two of the most rapidly developing parts of the mHealth technology value chain," the study announced, adding that the platforms "will be instrumental [in] engaging patients in their own care and delivering remote monitoring services to a large number of people in a cost-efficient way."
Earlier this month, Royal Philips CEO Frans van Houten pointed out that smart devices – and the RPM platforms behind them – are becoming even smarter. Imbued with better sensors, machine learning and predictive analytics, they can spot trends and warnings signs at home long before the patient, and help clinicians avoid costly mistakes in diagnosis and treatment.
"It's a great advantage to be able to look forward in time rather than backward in time," he said. "That is what [mHealth] can offer."
That's what Nokia is highlighting in its Patient Care Platform, now being used in the UK in a 69,000-patient study focusing on remote monitoring of people diagnosed with hypertension. In a study that appeared in the Dec. 5, 2016 issue of Circulation, researchers found that monitoring people's blood pressure during daily activities with a digital health monitor (Withings' monitor was used in the study) can help doctors identify undetected high blood pressure, which might otherwise go undetected during regular visits to the doctor's office.
"We're generating massive amounts of new data," he said, adding that healthcare should steer clear of the "cool and sexy devices" that dominate the consumer markets and focus on clinical-facing connected health devices. "We have to work on intelligent systems that process that data and give [providers] what they need."