North Carolina Lawmakers Ready to Take On New Telehealth Legislation
A new bill before North Carolina lawmakers would define telehealth and require patient consent before any telemedicine treatment, while also setting a deadline for coverage and payment parity standards and licensure and prescribing guidelines.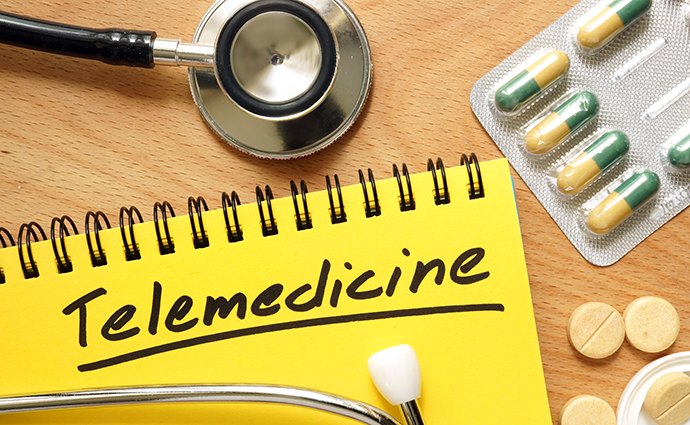 Source: ThinkStock
- North Carolina lawmakers are pushing ahead with a new bill to set payment and coverage parity standards for telehealth, while also requiring patient consent before any treatment.
The bill, HB 967, follows up on legislation passed last year that called for a State Department of Health and Human Services study, along with research into whether the state should sign onto the Psychology Interjurisdictional Compact (PSYPACT).
That study was sent to lawmakers in October 2017.
"Telemedicine is the future of health care, particularly for the provider communities' ability to reach out into our rural areas of North Carolina, who often have limited access to care, particularly specialists," State Rep. Donny Lambeth (R-Winston-Salem), who co-sponsored the new bill, told the Winston-Salem Journal. He said last year's bill helped lawmakers "gain a better understanding of the benefits of telemedicine," and his bill seeks to make those benefits viable.
The bill establishes a definition for telehealth that includes asynchronous, or store-and-forward, technology as well as remote patient monitoring, but does not include "audio-only telephone or teleconference, e-mail or facsimile."
It also requires a healthcare provider to get the patient's consent, either verbally or in writing, before any telemedicine treatment. And it requires that all telemedicine services be held to the same standard of care as in-person treatment.
The bill sets a Sept. 1, 2019 deadline for the Health and Human Services Department to study and recommend telehealth coverage and reimbursement standards for private payers, as well as creating a plan that ensures all state residents have adequate online connectivity to receive telehealth care. In addition, the department should, by that time, have recommendations for licensing, credentialing and prescribing via telemedicine, including whether the state should join the Interstate Medical Licensure Compact (IMLC), developed by the Federation of State Medical Boards.
Finally, the bill asks the department, by Sept. 1, 2019, to recommend performance metrics to be used to assess the quality of telemedicine services. That research should reference the National Quality Forum's (NQF) "Creating a Framework to Support Measure 14 Development for Telehealth" report, which was released in August 2017.
North Carolina's telehealth bill continues a flurry of telehealth and telemedicine legislation filed in states over the past couple of years. According to the Center for Connected Health Policy's latest State Telehealth Laws and Reimbursement Policies Report, released earlier this month, some 160 telehealth-related bills have been introduced during the 2018 legislative session in 44 states, continuing a digital health trend that saw more than 200 pieces of legislation introduced during the 2017 session.
Among those states with new laws in place are Kentucky, which put a new law on the books in April, and Kansas, whose law was signed this month.