North Dakota Lawmakers Mull Video-Only Telehealth for First Visits
The North Dakota Legislature has tabled a proposal from the state's medical board that would restrict doctors to video in establishing relationships with new patients.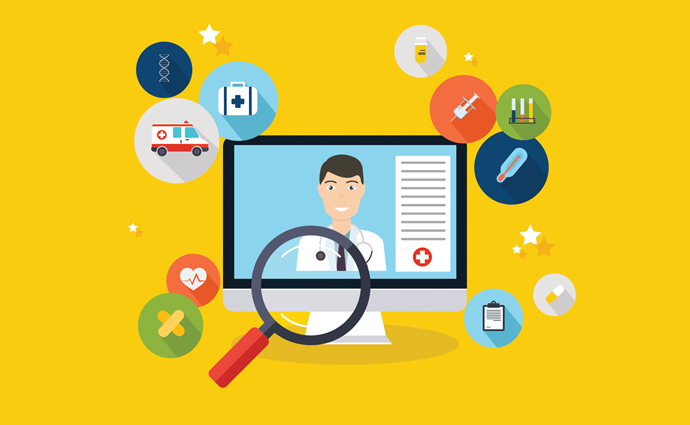 Source: ThinkStock
- North Dakota lawmakers are grappling with a proposal to restrict telemedicine in first-time episodic patient care, a move that could prevent rural residents from accessing care online.
The state Legislature's Administrative Rules Committee has tabled a proposal to limit first-time telehealth encounters between doctors and new patients to video-only, following complaints from Teladoc and others that the new rule would eliminate phone-, text-based and some store-and-forward consults.
The proposal was submitted by the North Dakota Board of Medicine, whose members feel that patients must initially "see" a doctor – either in person or by video – to establish a proper relationship for care.
"The intent of the board is to ensure that the standard of care is no different in an in-person meeting with your provider than it would be through a telemedicine meeting," Bonnie Storbakken, the board's executive director, said in a written presentation to the committee.
"An examination or evaluation may be performed entirely through telemedicine, if the examination or evaluation is equivalent to an in-person examination," the proposed rule states. "A video examination that utilizes appropriate diagnostic testing and use of peripherals that would be deemed necessary in a like in-person examination or evaluation would meet this standard, as would an examination conducted with an appropriately licensed intervening health care provider, practicing within the scope of their profession, providing necessary physical findings to the licensee. An examination or evaluation that consists only of a static on line questionnaire or an audio conversation will not be considered to meet the standard of care."
But Teladoc, which has been providing primarily phone-based telehealth services in South Dakota since 2008, serving some 260 companies and the city of Henderson through a staff of 16 doctors, argued that some telehealth consults can be handled by phone or online, and a video-only requirement would hinder patients in rural areas where Internet services are weak.
"There's no data to show video is best," Donna Campbell, a member of the Texas State Senate and an emergency care physician who works with Teladoc, told the committee, as reported by the Bismarck Tribune.
Also weighing in was the ERISA Industry Committee (ERIC), which advocates for large employers who want to offer telehealth services to their employees.
In a letter to the committee, Adam J. Greathouse, a health policy associate for ERIC, said the new rule would restrict efforts by North Dakota's business community to offer more telehealth services for their employees. Those services are often offered through mHealth apps or store-and-forward platforms.
Greathouse further noted that the state Legislature defined telehealth in 2015 as "the use of interactive audio, video, or other communications technology that is used by a health care provider or health care facility at a distant site to deliver health services at an originating site."
"We believe that it should be within the health care provider's professional judgment to determine if a telemedicine visit will meet the requisite standard of care and what type of technology is appropriate to establish a relationship with a certain patient," he wrote. "Additionally, restrictive technology requirements prevent new forms of telemedicine technology, which are ever-evolving, from being quickly implemented."
"Patients should not be prevented from using telemedicine solely because they lack the capability to communicate with a provider via video," Greathouse concluded. "We request that the Board of Medicine consider allowing interactive audio in conjunction with asynchronous store-and-forward technology to be used to establish the patient-licensee relationship."
While every state now allows some form of telemedicine to be used to establish the doctor-patient relationship, several states are more restrictive toward non-video platforms, including phone, e-mail, fax and online questionnaires. Some states have banned those services altogether, purposefully excluding them from telehealth and telemedicine definitions.
Asynchronous or store-and-forward technology – in which information is sent to a secure portal, which the provider accesses and acts on at a convenient time – also faces restrictions in several states, though those limitations are being eased as the technology improves.
The legislative committee tabled the proposed rule, its members said, to give the medical board time to discuss a compromise with Teladoc and other opponents.