Payers, Providers Seek Common Ground on New Telehealth Services
Faced with a confusing jumble of state parity laws and uncertain reimbursements, healthcare providers and payers are sitting down and collaborating on telemedicine and telehealth coverage.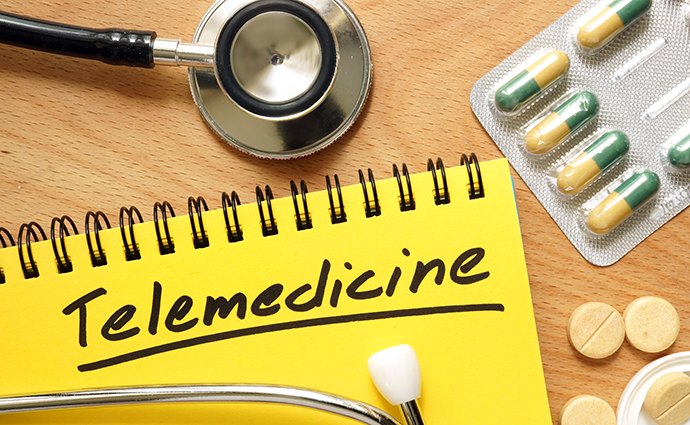 Source: ThinkStock
- Healthcare providers are finding that telehealth reimbursement goes well beyond finding the right CPT code.
With each state and even the federal government offering different and sometimes conflicting definitions for telemedicine and telehealth, a hospital or health system looking to lunch a digital health platform has to be creative in how it defines value. More and more providers, in fact, are taking it upon themselves to negotiate telehealth coverage with commercial payers.
"There's been some deliberate efforts … to align with [payers] and embrace cooperation on coverage and reimbursement," says Nathaniel Lacktman, who leads the telemedicine and virtual care practice at the law firm of Foley & Lardner, LLP. "We're noticeable moving toward that now."
The challenge lies in aligning what the provider wants to do with mobile health or telehealth technology with what the health plan wants to support. For example, a health system might want to create a program enabling patients to trade e-mails with their doctors, but would those conversations by covered by a bundled care plan or carved out as separate discrete medical events?
Lacktman, who's moderating an education session titled "Negotiating & Advocating for Commercial Health Plan Payment Without Coverage Law" at next week's American Telemedicine Association Telehealth 2.0 conference and exhibition, sees this as a "huge opportunity for providers" to reach out to payers and map out their own coverage for new care platforms.
READ MORE: Telehealth Reimbursement and Its Interstate Licensure Problem
"Too many sit back on their heels and say 'We're not getting reimbursed,'" he says. "But by communicating with [commercial payers], they have a chance to align their visions."
It's a confusing landscape, dotted with states that have expansive legislation for telehealth payment parity and others offering little or no guidance. According to the ATA, at least 31 states and the District of Columbia have telemedicine parity laws for private payers, which basically prohibit them from denying coverage because a certain service is provided by telemedicine. Five more states are debating legislation this year (including New Jersey, which has carried the debate over from last year).
Latoya Thomas, director of the ATA's State Policy Resource Center, says states are taking many different approaches to parity. Four – Texas, Oklahoma, Louisiana and California – have had some form of parity for 20 years, while others, like Alaska and Arizona, have experimented with different rules and guidelines, like providing coverage for telepsychiatry services or in rural areas.
"We realize there's no one-size-fits-all plan," she says.
And that's where healthcare providers can step in and, working with payers, create their own plan.
READ MORE: Doctors Struggle to Find Value in Telehealth
That might be especially helpful with asynchronous or store-and-forward telehealth platforms, a sort of one-size-fits-all category that encompasses e-mail, text messaging, online portals and other services where the patient submits data that is collected and reviewed by a clinician at a later time.
Last year, citing definitions that "are inconsistent and have unfortunately led to confusion and in some cases has limited the ability of American patients to leverage the most effective technological solutions available in their treatments," the Connected Health Initiative, a group organized by ACT | The App Association, released a document seeking to define store-and-forward telemedicine as "the sharing of data from one party to another through the use of a device or software that records, stores, and then sends such data via any communications or technological means."
A common definition would be important for parity. Few states allow coverage for store-and-forward telehealth, and the Centers' for Medicare & Medicaid Services (CMS) is only allowing Medicare coverage for the platform in pilot programs in Alaska and Hawaii.
But health systems across the country are experimenting with various forms of the technology. In Chicago, for instance, Rush University Medical Center recently launched SmartExam, a store-and-forward telemedicine platform for patients seeking non-emergency consults with their doctor. While it might not be as common as the virtual visit, the platform fits the bill for a health system just looking for an easy way to meet its patients' needs for a quick consult.
Lacktman says platforms like SmartExam and e-consult services, and even the occasional telephone call between a doctor and a patient, dance in and out of the boundaries set by accountable care programs, bundled payment programs and services defined by CPT codes. And for a health system looking to create a new telehealth or mHealth platform, a good sit-down with commercial payers might make that service come to life.