Penn. State mHealth Challenge Aims to Make Apps Appealing
This year's top apps address compelling healthcare concerns: Healthcare for newborns, children with asthma and college students dealing with mental health issues.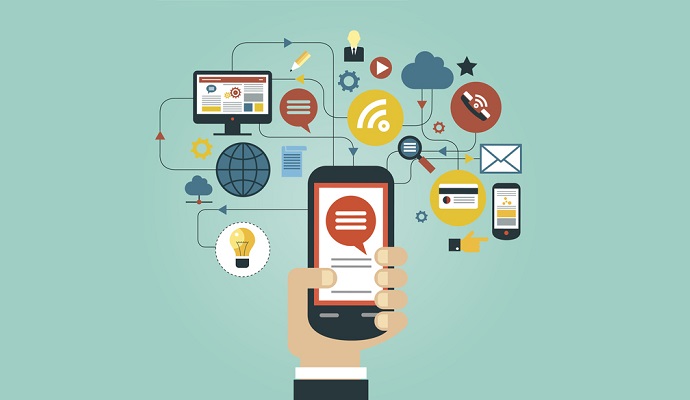 - mHealth apps that help users manage their health challenges dominated the day at Pennsylvania State University's recent mHealth Challenge, offering insight into where tomorrow's entrepreneurs think the industry will go.
Coordinated by Penn State's College of Information Sciences and Technology (IST), College of Nursing, College of Health and Human Development and Department of Biobehavioral Health, the competition brought together more than 50 students in 13 teams, all tasked with exploring societal health issues and creating mobile applications that could positively impact individuals' health.
As in previous years, the most compelling apps were those that help a particular population come to grips with a health issue, so that they're better prepared to work with healthcare providers on care coordination and management.
That said, the path from app to patient engagement is tricky. The mHealth industry is swamped with apps that don't work, don't meet a patient's needs or don't provide the right platform for collaboration with healthcare providers.
Organizers said the Penn. State challenge compels students to think outside the healthcare box for solutions – a strategy found in some of today's most innovative mHealth solutions, from sensor-embedded clothing to mobile platforms equipped AI and predictive analytics capabilities.
READ MORE: Do Medication Adherence Apps Deliver on Functionality Promises?
"The great thing about mHealth is that most students in this class have no real experience with the medical field, and yet they get to team up with other students who do work in that industry and can offer knowledge about a growing field that IST students might work with in the future," Megan Costello, a lecturer in information sciences and technology and faculty coordinator for the IST's participants in the competition, told Penn. State News.
Judged in the semi-finals by a team of Penn. State faculty and in the finals by healthcare executives and other outside the system, the three winning apps addressed pain points common in healthcare – for both patients and providers.
The winning app, "Nursing Navigator," helps new parents by collecting data on newborn care in one location. Coming in second was "My Buddy," an iPad app designed to help pediatric asthma patients manage their daily medications. The third-place winner was "Salama," an app designed to help African-American students dealing with behavioral health issues.
"Mental health is a topic not widely discussed in the black community, and many individuals feel ashamed or embarrassed to speak on topics such as feeling depressed or dealing with anxiety," Christopher Koilor, a senior in Penn. State's Department of Biobehavioral Health and one of the creators of the app, told Penn. State News. "We also talked about how this problem is in all communities, including college-aged populations. We were also inspired by our peers after talking to some students we know personally."
Many of the teams were compelled to look at a population health issue from a different light, and to create an mHealth app that might funnel resources to patients before they come into contact with the campus healthcare system.
READ MORE: New mHealth Study Tests an App's Ability to Forecast Fertility
"This is primarily for users who have not been clinically diagnosed by a healthcare professional in order for them to grasp an idea of what mental illness they are dealing with and the severity," Koilor said of the Salama app, which means "safe" in Swahili.
The app gathers information from users in four categories – self-assessment, resources, education and community – then funnels them into a chatroom, moderated by a peer facilitator, where they can talk with fellow students facing the same issues.
"This would then empower individuals to seek external help or resources and eventually lead to optimal recovery for those dealing with mental illness through a social support intervention," Koilor said.
The winning apps follow a familiar trend in the Penn. State challenge: They compel users to develop their own care management skills, so that they're better able to work with healthcare providers when the time comes. Last year's winner, Invisulin Kids, was designed to help diabetic children between the ages of 5 and 8 manage their chronic condition through avatars, games and easily understandable education.
"We can use technology like never before to help educate clients and improve their healthcare outcomes," Beth Cutezo, a nursing instructor and faculty advisor who assisting the nursing students in last year's challenge, said. "The importance of technology in advancing nursing care is just now being realized. Creative apps can provide a useful teaching tool to improve healthcare, and nurses will be expected to be tech savvy as they practice in a variety of clinical settings."
READ MORE: Mount Sinai Touts Success of mHealth Asthma Project
Dig Deeper:
mHealth Apps are Surging - But are They Sustainable?