Planned Parenthood Sues Wisconsin Over Telemedicine Abortion Ban
Wisconsin's restrictive abortion laws are coming under fire from Planned Parenthood, which has filed a lawsuit seeking, among other things, the ability to perform abortions by telemedicine.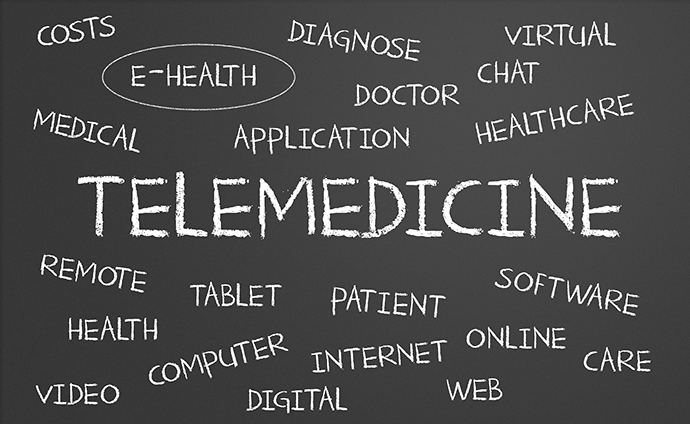 Source: ThinkStock
- Planned Parenthood is suing the state of Wisconsin over its restrictive abortion laws – including a ban on telemedicine abortions.
The 56-page lawsuit, filed this week in Madison by the national organization's Wisconsin chapter, marks the latest showdown over abortion rights and the use of telehealth. While roughly 20 states prohibit providers from administering abortion-inducing medications via virtual technology, connected health advocates say the practice is safe and can help those facing barriers to access.
In just the past few months, Michigan Gov. Bill Snyder vetoed a bill passed by that state's Legislature that would have indefinitely extended a ban on telemedicine abortions, and a District Judge in Kansas shot down similar legislation in that state, following a lawsuit filed by the New York City-based Center for Reproductive Rights.
The Wisconsin lawsuit targets three provisions of Wisconsin's abortion law: that only doctors are allowed to conduct abortions, that the same doctor who performed the pre-abortion physical examination also perform the abortion after a mandated 24-hour waiting period, and that the doctor be physically present when performing a medication abortion.
"These restrictions are unconstitutional because they place unnecessary barriers in the way of women seeking health care," Planned Parenthood of Wisconsin President Tanya Atkinson said in a press release. "They are not based in health or safety. They exist only to limit access to safe abortion care in Wisconsin, and that is why we are launching this legal challenge."
READ MORE: Research Compares Telemedicine Abortions to In-Person Services
Roughly 25 percent of the abortions performed in the US are non-surgical, or medical abortions. The process can be paired with a telemedicine platform in two ways: a physician can examine a patient via telemedicine, then issue a prescription for mifepristone and misoprostol to the patient to terminate the pregnancy; or a remote physician can examine a patient who's at a clinic, then issue instructions to clinic personnel to dispense the drugs from a locked cabinet that is remotely opened by the doctor.
Aside from preventing doctors from using a telehealth platform to conduct a medical abortion, Wisconsin state law also prevents advanced practice nurses and other healthcare providers from performing abortions. PPWI and its attorneys are arguing that those restrictions go far beyond any other healthcare laws.
According to the suit, three states – New Hampshire, Vermont and California – allow APNs to perform medical abortions, and at least 11 - Alaska, Hawaii, Idaho, Illinois, Iowa, Maine, Maryland, New York, Oregon, Virginia and Washington - allow that process through telemedicine.
"The Physical-Presence Restriction unjustifiably prohibits prescribing clinicians from using telemedicine to provide medication abortion care, given that (a) Wisconsin medical professionals routinely use telemedicine to treat conditions that are more severe and require more complex and in-depth assessment and medical intervention than medication abortions; (b) clinicians in numerous other states use telemedicine to provide medication abortion care; (c) peer-reviewed studies and leading medical and health authorities have confirmed that clinicians can use telemedicine to safely and effectively provide medication abortion; (d) APNPs at PPWI already offer a variety of medical services by telemedicine, including prescribing medications that are similar in risk level to the drugs required for medication abortion; and (e) physicians and APNPs could provide medication abortion care in a process using telemedicine that is virtually identical to how medication abortion care is provided now by onsite staff," the lawsuit notes.
According to the suit, PPWI, which operates four clinics in the state and has used telemedicine for other healthcare services since February 2009, would be able to perform telemedicine abortions should the state's laws be amended. The group has three APNs capable of conducting medical abortions, and others could be trained as soon as possible.
READ MORE: Abortion Access Study Ties Telemedicine to Reduced Care Costs
"If the Physical-Presence Restriction were modified or lifted, PPWI could implement a telemedicine process that is virtually identical to the process currently used to provide medication abortion by in-person prescribers," the suit states. The process would be as follows: "(1) the patient would visit one of PPWI's clinics near her home; (2) qualified onsite staff would document the patient's medical history, take the patient's vital signs, and perform an ultrasound for pre-abortion screening; and (3) a physician or APNP at a different clinic who is qualified to provide early-term abortion care would review the patient file and ultrasound images and then consult with the patient by video."
"If the patient qualifies for and decides to have a medication abortion, the patient would return to her home clinic following the mandatory waiting period, and onsite staff would provide her with the mifepristone and misoprostol prescribed by the offsite physician or APNP, who is in contact via video," the suit continues.
The lawsuit concludes by arguing that Wisconsin state law actually violates the US Constitution.
"The Physical-Presence Restriction violates the equal protection rights of Plaintiffs, as guaranteed by the Fourteenth Amendment to the U.S. Constitution, by treating medical professionals who seek to use telemedicine to provide abortion services differently than medical professionals who use telemedicine to provide comparable health services, without adequate justification," it concludes.