Quality Broadband an Important Tool for mHealth
Some of the most followed news in the healthcare industry is new legislation being debated across the country that focuses on telehealth reimbursement and expanding or limiting the services allowed. Positive outcomes to these bills will help increase the adoption rate telemedicine and mobile health strategies.
- However, there are other forms of legislation and initiatives that could have a major impact on the future of mobile devices and telemedicine in healthcare. Some of them are not directly related to healthcare, but will create a huge splash. One of these areas is broadband expansion into rural areas to close the "connectivity gap."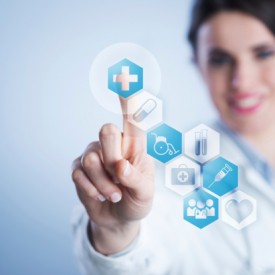 The Federal Communication Commission (FCC) has been attempting to close the gap and healthcare is a major aspect to the rural broadband plan. However, these are being underutilized because of their complexity and the fact the current legislation has not kept pace with the mobile, care delivery and broadband technology.
According to an article from Health Affairs, 1 percent of small providers lack broadband connectivity and an estimated 7 percent of those in rural areas continue to lack adequate access. Furthermore, larger healthcare providers require Dedicated Internet Access, which can be expensive. In rural areas, the price tag can be three times as expensive.
In an interview with mHealthIntelligence.com, Harry Greenspun, the Director of Deloitte's Center for Health Solutions, touched upon the need for improved broadband in the healthcare world.
"People get real excited about mHealth but they forget that big parts of the country don't have reliable broadband. We often don't think about our infrastructure in this case," Greenspun said. "You travel around this country or you look at the coverage maps of telecom companies and you see places that are not colored in and you know they do not have broadband."
He went on to say that there is a whole technical world that people don't really think about. Specifically, the real world has ups and downs in coverage and not just a place to sit that has superfast internet access wherever you are.
"For this stuff to really be successful, it has to be ubiquitous or it needs to be built around a system that works when you get in an elevator, when you travel on the highway, when you get on an airplane," Greenspun said.
Through various pieces of legislation, like the Telecommunication Act of 1996, which established the Rural Healthcare Program, and the National Broadband Plan, that was implemented in 2010 to bolster the RHCP, support for increased broadband is growing. However, the resources created are under utilized. RHCP spending was capped at $400 million per year but actual spending over the last few years have only totaled $178 million in 2013 and $65 million in 2014 and the cap has never been breached in 12 years.
There is much work that needs to be done in order to widespread broadband to be in place. With the increased adoption of mobile devices and telehealth, the need for improved broadband should be a high priority.