Ready for ResearchKit? 9 Tips for Starting an mHealth Study
Apple's clinical-facing digital health platform is spawning dozens of intriguing projects. Here are a few tips for providers looking to take the plunge.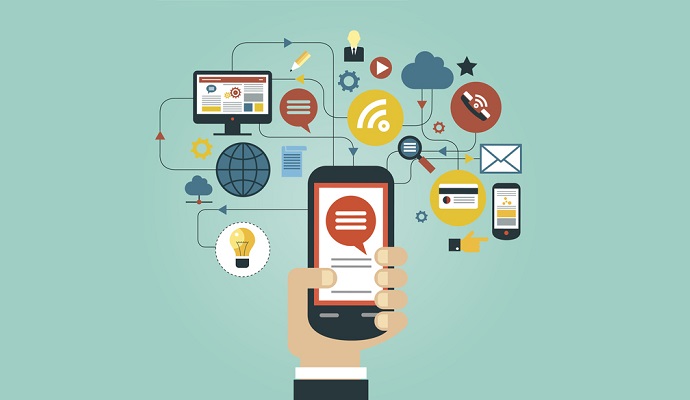 - ResearchKit is all the rage these days, with a new clinical study on the Apple app platform seemingly being introduced every week.
But while it may sound easy – pick a clinical condition, set up a questionnaire, send it out to everyone in the world with an iPhone and sit back and wait for the results to pour in – mHealth experts caution that there's a lot that can go wrong. And if a clinical study fails, either through bad planning or bad design, don't expect to turn right around and launch another one.
Among the experts in app development for ResearchKit is Corey Bridges, CEO of LifeMap Solutions. LifeMap was the first commercial developer on the scene when ResearchKit was unveiled in 2015, partnering with the Icahn School of Medicine at New York's Mount Sinai Hospital to launch the Asthma Health app and study (now expanded to the UK and Ireland), and with Mount Sinai and the National Jewish Health Respiratory Institute on the COPD Navigator App. More recently, the company announced a partnership with 23andMe to include genetic information in ResearchKit apps.
For those venturing out onto the ResearchKit platform, Bridges offers nine tips:
"Keep it simple, stupid." Always follow the golden rule of KISS. Apps can have great functionality and complexity behind the scenes, but keep the features well organized and the user interface clean and straightforward.
Make the app engaging. Make it attractive, Bridges says, especially around the UI (user interface) and UX (user experience). Otherwise, mHealth apps become the digital equivalent of being nagged to eat your vegetables.
Use passive data collection. Apples' consumer-facing HealthKit app can grab various data points, like steps per day, without requiring users to manually enter the information. Remember that when designing a ResearchKit study. The more useful information you can gather "passively" or "automatically," Bridges notes, the more data you'll collect.
Use gamification best practices. This goes hand-in-hand with user engagement, but consider using some of the features found in Facebook games. For instance, reward users for completing tasks and achieving greater levels of health.
Build for your audience. Some health conditions tend to be more prevalent in different demographics, Bridges says. COPD sufferers, for example, tend to be older, so use large type and make the instructions easy. And don't just assume that hooks into social networks will make an app more engaging.
Appeal to altruism. A powerful motivator for those using ResearchKit apps is that they want to be part of a study that enables new scientific learning, Bridges says. Bluntly put, people want to give meaning to their suffering. So make it meaningful to them.
Empower participants and patients. Healthcare is no longer a one-way street, with the doctor in control, Bridges notes. Show users their own health data - in friendly graphs or summaries, so they can spot patterns and make informed decisions. And include dashboards that patients can show their care providers, to spur conversations. Also, make sure there's one-button access so participants can receive their own data.
Reach for the moon (or at least Australia). Configure scalability into your plans. Work with an app team to make your app "localizable," or able to be quickly translated into another language without having to rebuild the whole app. Launch in countries with easy-to-meet regulatory and language requirements.
Look beyond the iPhone. Don't limit your data collection points, says Bridges. Collect useful data from wearables like the Apple Watch and novel data sources like the Breezometer (air quality) and 23andMe (genetic data).
To help healthcare providers with their ResearchKit projects, LifeMap is launching its own consulting service - and none too soon. Others are reportedly developing their own platforms to compete with ResearchKit, and a New York-based partnership recently launched ResearchStack, the Android-based equivalent to Apple's platform.
READ MORE: Mount Sinai Touts Success of mHealth Asthma Project
"The ResearchKit revolution has struck a chord in the scientific and medical industries," Bridges said in a press release announcing his company's new consulting service. "Research institutions, hospitals and multinational pharmaceutical companies have asked us to help them. They've expressed a strong interest in breaking out of the 'bricks and mortar' constraints of traditional research studies and care tools."
"For research studies in particular, the benefits of using mHealth best practices are extremely compelling: recruiting thousands of study participants nationally or even internationally, obtaining consent through the friendly interface of the iPhone, and passively collecting participants' health information," Bridges added. "We're entering a new era of accelerated scientific discovery. And with Apple's new CareKit platform, I expect we'll see a similar revolution in medical care."
Dig Deeper: