ResearchKit 'Unshackles Scientific Expansion'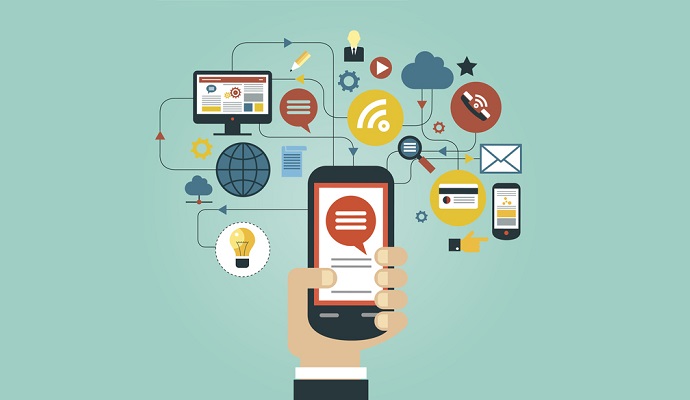 Earlier this month, Apple launched ResearchKit, a first of its kind software framework that allows app developers to create apps that turn the iPhone into a diagnostic tool. Five applications were launched including ones that study asthma, breast cancer, cardiovascular disease, diabetes and Parkinson's disease.
- The asthma application and study was created by Mount Sinai and LifeMap Solutions. Over the first four days - March 9 through March 13, the app was downloaded 35,000 times and 4,061 people consented and enrolled as active participants in the study.
Corey Bridges, the CEO of LifeMap Solutions, spoke with mHealthIntelligence.com about getting involved with Apple, the creation of the app and what ResearchKit means for the future of medical research.
mHealthIntelligence.com: How did you get involved with ResearchKit?
Corey Bridges: We have a partnership with Mount Sinai, We are an mHealth company and we were actually founded around this partnership. We are a subsidiary of a company called BioTime and the CEO had some conversations with Dr. Eric Schadt, the head of the Icahn Institute for Genomics and Multiscale Biology, at Mount Sinai a year and a half ago that led to the creation of this company.
We are taking the knowledge and results of big data analytics and the scientific expansion of knowledge that is occurring and are building it into usable mHealth solutions generally targeted at patients.
READ MORE: UK Tries Again With a Library of Certified Mobile Health Apps
So we have this partnership, we are co-located right on site at Mount Sinai and my understanding is that in June or so, Apple reached out to a very small number of research institutions - Mount Sinai, Stanford, Harvard - and let them know they were building ResearchKit and wanted to know if these institutions would be interested in building apps on top of the ResearchKit technology to enable running scientific studies using the iPhone as the sole interface.
Dr. Schadt said "yes, that is something we would love to be apart of" and added that Mount Sinai already had an mHealth partner, LifeMap, "can we bring them in on this?" Apple, presumably vetted us and said "yes, that will be fine."
So we were privileged enough to get into the mix shortly after that and we had the good fortunate to be involved in seeing how ResearchKit has shaped up and put together one of the first apps that leverages it to bring clinically and scientifically rigorous medical studies into the 21st century.
MHI.com - What was the development process like?
CB: It was essentially the same as building on any other software platform. In fact, what I would say is the value of ResearchKit, and its valuable in and of itself, is its fantastically useful to unshackle scientific expansion from the limits of location, moving scientific research from a world of atoms to a world of bits. You get the scalability of no longer needing to run studies just in the neighborhood of where your specific research facility is located. You no longer have the constraints of traditional studies need to have one-on-one interviews with every participant to obtain informed consent as that is moved into an electronic consent process. Instead of this high touch, one-to-one set of meetings, you have suddenly offloaded that onto the phone.
READ MORE: mHealth Apps for Cardiac Care Sanctioned for Misleading Claims
So you are unshackled from the geographic constraints and also from the in person consent process constrains and you can now have each participant go through that process in a much more scalable fashion.
Learning how to put content, in the form of the eConsent that can bring a participant up to the level of understanding that comparable to what they would have with an in-person consultation, that is less a technology learning curve and more working with the Mount Sinai Institutional Review Board to find out what are the best practices, what are the requirements that come from traditional, scientific studies and then making sure that what we built on top of ResearchKit actually satisfied those.
The technology was a snap. It was inherent to the rigorous ethical, legal and other requirements that the oversight side of the Institutional Review Board that we needed to focus on. The technology was easy, making sure that this was going to be a scientifically rigorous studies, as all previous ones at Mount Sinai have been.
MHI.com: You mentioned this is bigger than ResearchKit, can you expand on that?
CB: What we are utilizing here is obviously there is the hardware of the phone, but also the software of HealthKit, Apple's health app. It's those additional elements of the larger platform that enable us, enable the app to collect data. Some of it is subjective, in the form of questionnaires for the participants that can be presented through the app. But it can also be objective by using HealthKit, through the ability to track steps for example.
READ MORE: How to Design and Develop a Mobile Health Application
So while ResearchKit is incredibly helpful and meets the requirements of the IRB, we are utilizing even more than just ResearchKit.
MHI.com: What has the reception been so far? Stanford 11,000 in 24 hours cardiovascular
CB: I'm not even sure when the latest numbers are, to be honest, but what we have seen so far from a qualitative level has been very gratifying. We already have one of the largest Asthma studies ever conducted with thousands and thousands of people able to jump into it.
I think this app has few people overall in the study than some of the other apps launched on ResearchKit because we have more restrictive inclusion criteria. However, that just means we will have more scientific validity when Mount Sinai goes to analyze it.
MHI.com How does ResearchKit and the apps that can be built on it change medical research?
CB: At the most basic, fundamental level, it's removing the physical and location specific limits from scientific research. While there are examples of multiple institutions working together, generally, medical scientific studies have all been neighborhood focused. There have been precious few counter examples to that.
This completely opens up medical research to move out of the neighborhood. To move nationwide and eventually worldwide in the population of the studies. We are going to see scientific learning happen at a much more accelerated rate starting right now. ResearchKit is going to be looked back on as an inflection point. Ten years from now, people will look back and say "look at the much increased number of studies and size of the population therein that were unleashed as a result of ReseachKit."
MHI.com: What is your response to people that are concerned about the accuracy or usefulness of the data?
CB: That is a study question at its core. Speaking as an mHealth expert, what I've learned going through this process is that the IRB at Sinai was just as rigorous, if not more so, with analyzing this study to make sure it would be scientifically valid.
They did this because it is a radically new way to gather data. All of the scientific rigor, all of the requirements that all previous studies at Mount Sinai, all the high standards are in play here with this study.
Part of the process of moving mHealth into a more rigorous science usage case like this and soon to be many other ResearchKit enabled apps is actually to gather data to perform studies on the data itself and determine how clinically valid the data is. I know in our case, we are using very strict and reliable data points, like the steps data and not the subjective data like "How do you feel today?"
MHI.com - Anything to Add?
CB: I think this is another proof point that mHealth is moving mainstream. I mentioned the inflection point that people will peg to the announcement of ResearchKit and this humble set of apps and say "that's when medical science really accelerated."
Similarly, there will be an inflection points that people who analyze technical and medical advancement are going to be able to peg to last year when major players like Apple, Google, Samsung and Microsoft all announced multiple initiatives to enable devices and apps to utilize their underlying technology to share information at the users discretion much more efficiently and easily. That sort of platform play is the kind of thing that unlocks an ecosystem of other players in the space to maximize the potential of the mHealth revolution.