Scripps Details mHealth Platform for Collecting Pregnancy Data
The Scripps Research Translational Institute is using an mHealth platform within WebMD's popular Pregnancy App to recruit pregnant women for a research study. The connected health tool could help providers develop better care management protocols for mothers-to-be and their babies.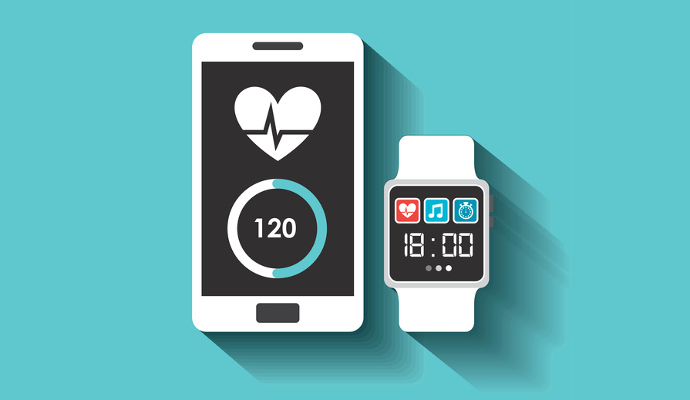 Source: ThinkStock
- Scripps Health researchers are hoping that an mHealth research app embedded in a popular connected health platform for pregnant women will help them improve care management and reduce negative health outcomes.
"Pregnant women are curious about their health," Jennifer Radin, PhD, an epidemiologist and digital medicine expert at the Scripps Research Translational Institute (formerly called the Scripps Translational Science Institute), says in a press release issued by SRTI. "They want to understand what is normal for women like them and how they can keep themselves and their developing baby healthy. Increasingly, they turn to apps to search for information and to ask other women about their pregnancy experiences. They are also using sensors to track and monitor their individual health."
Healthcare providers and public health agencies have been developing mHealth and telehealth resources for pregnant women, many aimed at improving the health and wellness of both women and their children and reducing premature and difficult deliveries. But while most programs focus on delivering information to pregnant women, few have gathered data for evidence-based treatment or interventions.
Targeting what they call knowledge gaps in pregnancy care, Radin and her colleagues developed the Health Pregnancy Research Program on the Apple ResearchKit platform and embedded in within the WebMD Pregnancy App, which has been downloaded by over 1.6 million people since 2013. The SRTI app recruits pregnant women for an ongoing research study that combines sensor data with surveys to better understand individual pregnancy health.
As detailed in the journal npj Digital Medicine, the SRTI team recruited 2058 participants from all 50 states during the first nine months of the (March to December of 2017). Those participants completed 14,045 surveys and shared 107,102 daily measurements of activity, heart rate, sleep and blood pressure.
"During the first (nine) months, we demonstrated the potential for a smartphone-based research platform to capture an ever-expanding array of longitudinal, objective, and subjective participant-generated data from a continuously growing and diverse population of pregnant women," Radin and her colleagues reported.
That information, Radin says, will help healthcare providers develop guidelines and best practices for care management and coordination.
"For example, the guidelines for recommended weight gain during pregnancy are very general, and don't take into consideration factors such as race, height, age or number of previous pregnancies," she said in the press release.
SRTI officials say a mobile health research platform can be especially helpful and developing standards or care for underserved populations, including rural residents, minorities and those with chronic conditions, like diabetes or cardiovascular disease.
"Radin and her colleagues believe that a mobile research app platform, combined with sensors that enable the collection of frequent and more detailed data, will eliminate many of the barriers that exist for traditional clinic-based studies (e.g. lack of access to care centers, time constraints, transportation challenges) which often lack participant diversity," the organization noted in the press release.
"We're now focusing on expanding the reach of our research app platform, by making it available to both iOS and Android users," added Steven Steinhubl, MD, director of digital medicine at the Scripps Research Translational Institute. "We also want to provide individualized information back to participants and ultimately find ways to improve pregnancy health for all women."