Self-Directed mHealth Program Improves Mental Health for Vets
Using an mHealth training program may help post-9/11 veterans and their partners reduce symptoms of mental health conditions.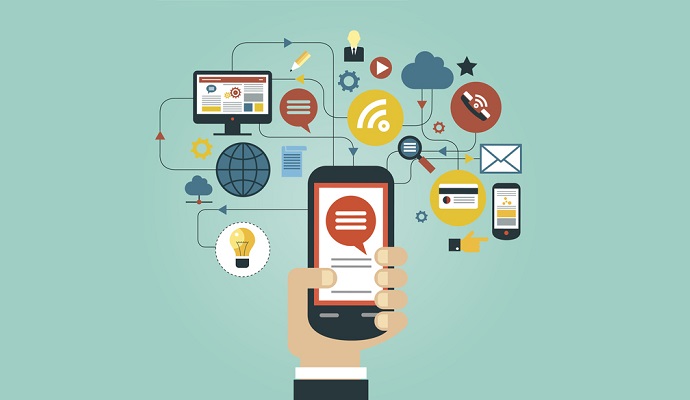 - A self-guided mHealth training program may be an effective way to reduce the symptoms of mental health conditions experienced by post-9/11 veterans and their significant others, according to a study published in the Journal of Medical Internet Research.
A research team recruited 160 veterans and their partners (320 total participants) to evaluate the impact of a 16-week web-based Mission Reconnect (MR) program, an intervention program for veterans and their partners that teaches physical and mental self-care strategies using online video and audio.
"Veterans with history of deployment in the Global War on Terror face significant and ongoing challenges with high prevalences of adverse psychological, physical, spiritual, and family impacts," the authors wrote.
"Together, these challenges contribute to an emerging public health crisis likely to extend well into the future. Innovative approaches are needed that reach veterans and their family members with strategies they can employ over time in their daily lives to promote improved adjustment and well-being."
Roughly 2.3 million members of the US military have been deployed during the Global War on Terror. This veteran population suffers from high rates of multiple chronic conditions, including PTSD and mild brain trauma.
READ MORE: New Study Gives mHealth High Marks in Children's Health
PTSD rates are estimated to be as high as 30 percent, and as much as 81.5 percent of post-9/11 veterans suffer from acute or chronic pain.
"While veterans face several risk factors for long-term mental health problems, higher interpersonal support is protective," the authors wrote.
Fifty-five percent of returning soldiers are married, and evidence suggests military spouses may suffer from higher levels of stress, according to the study. Deployment stress may also impact marital quality well after a soldier returns.
"For a primary relationship to serve the much-needed support function for veterans, the impact of deployment on the veteran, the partner, and the relationship all need to be recognized and addressed," assert the authors.
The Department of Defense currently uses Prevention and Relationship Enhancement Program (PREP) for Strong Bonds to support veteran-partner relationships after a soldier's return. However, due to limited resources, the in-person program only targets 18 percent of returning soldiers and their families.
READ MORE: mHealth Study Proves Remote Monitoring Beats In-Person Visits
"Alternative approaches are needed that are both accessible and acceptable to veterans and their partners, to help mitigate the long-term impacts of deployment on their well-being and relationship stability," the authors wrote. "One such approach is the use of Internet-based multimedia instruction in both individual and collaborative self-care strategies."
The 160 dyads were separated into four groups: MR only, MR plus PREP, PREP only, and waitlist.
MR participants were asked to record how often and how long they used each program activity. Additionally, participants were to complete a 20-minute massage per week and offer before and after reports on physical and mental symptoms.
Using survey results and data from weekly reports, researchers evaluated the impact of MR on mental health outcomes associated with post-deployment readjustment.
The team hypothesized that dyads assigned to MR would report significantly greater improvements in a number of mental health conditions, sleep quality, resilience, social support, and relationship satisfaction than non-MR groups.
READ MORE: AMIA: mHealth Tools are Vital to Bridge the 'Health IT Chasm'
Researchers observed the most significant difference between MR-only and the waitlist control groups.
With the exception of pain scores, dyadic adjustment scores, and perceived social support, MR veterans saw improvements across numerous mental health areas at the eight-week mark of the study. With the exception of sleep, all improvements were sustained throughout the rest of the study. MR-only veterans' perceived ability to respond to stressful events also continued to improve.
There was no evidence of any of these positive changes to health and well-being of veterans or their partners in the waitlist control group.
Veterans in the PREP-only group experienced modest improvements on depression, perceived stress response, and PTSD scores at the eight week mark and further improvements in those areas by the end of the study.
Results indicated that MR plus PREP led to improvement in additional areas such as self-compassion and ability to respond to stress. However, this combination produces less significant improvements in those areas than MR alone.
"Our hypothesis that veterans and partners assigned to MR would report significantly greater improvements in a wide range of mental health outcomes was partially met in that veterans in the MR-only arm reported significant improvements for a broader array of mental health outcomes than veterans in other arms," the authors wrote.
While the three groups receiving some form of intervention experienced significant reductions in PTSD scores, MR-only intervention made the highest impact.
Survey data revealed that partners and veterans experienced different program outcomes.
MR-only partners experienced change in the same areas as veterans but to a lesser degree at the eight- and 16-week marks.
MR plus PREP partners saw stronger changes at eight weeks and 16 weeks, "which may reflect partners' increase use of the program in weeks 8-16, when veterans had decreased both duration and frequency of use," the authors wrote.
On a zero to 10 scale, veterans and partners both reported high satisfaction, with mean scores of 8.7 and 9.1, respectively.
"The results indicate that MR is a widely accessible, low-cost approach that supports well-being and reduces multiple symptoms among post-9/11 veterans and their partners," the authors wrote. Both veterans and partners were able to learn and make sustained use of a range of wellness practices from a media-only source."
Dig Deeper: