Senate Committee Embraces Telemedicine in Opioid Crisis Response Act
The Senate HELP Committee's comprehensive Opioid Crisis Response Act of 2018, unveiled this week, would make telemedicine a prominent strategy in efforts to combat the nation's opioid abuse epidemic.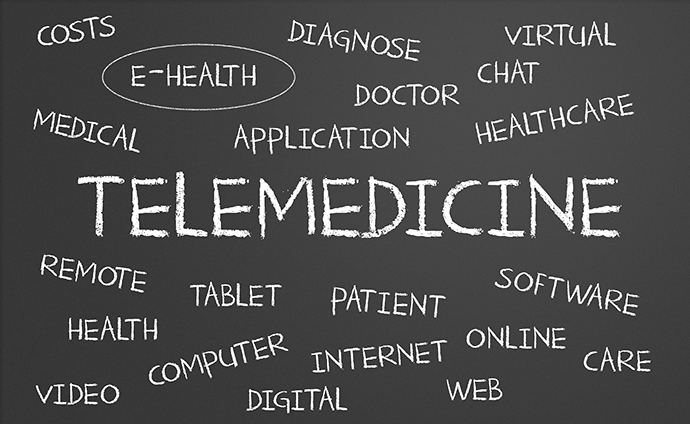 Source: ThinkStock
- The Senate HELP (Health Education, Labor & Pensions) Committee is adding its weight to efforts to make telemedicine a prominent strategy in the nation's battle against opioid abuse.
The 23-member committee this week unveiled a comprehensive bill designed to attack the crisis from several angles. The 116-page bill, called the Opioid Crisis Response Act of 2018, includes provisions to enable the U.S. Drug Enforcement Administration create a rule allowing qualified healthcare providers to administer controlled substances via telemedicine.
The bill would also expand the list of qualified providers able to use telemedicine to include community mental health and addiction treatment centers, and it would give providers – from physicians to physician assistants and nurse practitioners –more leeway to prescribe medication-assisted therapy (MAT) treatment, which sometimes includes telehealth and mHealth.
The committee is scheduled to hold a hearing on the proposed bill on Wednesday, April 11.
Under the landmark Ryan Haight Act of 2008, physicians are prohibited from prescribing controlled substances electronically until they have conducted an in-person examination, or if they meet the federal definition of practicing telemedicine, which requires that the patient be treated by, and physically located in, a hospital or clinic which has a valid DEA registration; and the telemedicine practitioner is treating the patient in the usual course of professional practice.
READ MORE: Telemedicine Trial Targets Pregnant Women Battling Opioid Addiction
The law does provide for a special registration, enabling providers to use telemedicine to prescribe controlled substances without need for an in-person exam or requiring the patient to be physically present at a designated clinic. However, the DEA has not made that special registration available.
The Opioid Crisis Response Act of 2018 is the latest of several efforts by lawmakers and telehealth advocates to compel the DEA to make that happen. It was developed by the Senate HELP Committee following six bipartisan meetings on the opioid crisis, during which the committee consulted with officials from the US Food and Drug Administration, Centers for Disease Control, National Institutes of Health and Substance Abuse and Mental Health Services Administration (SAMSHA), as well as mental health experts, state governors and families affected by drug abuse.
"The opioid crisis is currently our most serious public health epidemic and despite efforts in every state, it's getting worse," Senate HELP Committee Chairman Lamar Alexander (R-Tenn.) said in a press release issued this week. "Our response needs to be urgent, bipartisan and effective."
"We've been listening to the experts for the last six months on how the federal government can help states and communities bring an end to the opioid crisis," he added, "and the bipartisan proposals in this draft reflect what we've learned, including: spurring the development of a non-addictive painkiller, giving the FDA authority to require drug manufacturers to package certain opioids for a set duration, and require manufacturers to give patients simple and safe ways to dispose of unused opioids, improving the detection and seizure of illegal drugs, including fentanyl, and improving data sharing so doctors and pharmacies can know if patients have a history of substance abuse and states can better track opioid prescriptions."
READ MORE: For Addiction Experts, mHealth Has Its Advantages And Drawbacks
Just last month, House lawmakers unveiled two draft discussion bills targeting the DEA and telemedicine.
The Improving Access to Remote Behavioral Health Treatment Act of 2018, introduced by Reps. Gregg Harper (R-Miss.) and Doris Matsui (D-Calif.), would allow certain addiction treatment centers and community mental health centers to register with the U.S. Drug Enforcement Agency as clinics, enabling them to prescribe controlled substances via telemedicine without a prior in-person examination.
A companion bill, The Special Registration for Telemedicine Clarification Act, introduced by Reps. Earl L. "Buddy" Carter (R-Ga.) and Cheri Bustos (D-Ill.), would direct the Health and Human Services Secretary and Attorney General develop interim final regulations within 30 days enabling healthcare practitioners to apply for a special registration allowing them to use telemedicine to prescribe controlled substances without the in-person exam and other restrictions to the use of telemedicine.
And in February, Sens. Claire McCaskill (D-Mo.), Lisa Murkowski and Dan Sullivan, (both R-Alaska) sent a letter to Robert W. Patterson, the DEA's acting administrator, asking that the agency expedite the process allowing providers to register to prescribe medication-assisted treatments via telemedicine.
Nathanial M. Lacktman, a partner in the Foley & Lardner law firm who chairs the firm's Telemedicine Industry Team and co-chairs its Digital Health Work Group, and Thomas B. Ferrante, a senior counsel with the firm, say the Ryan Haight Act is too restrictive on the use of telemedicine.
READ MORE: Is Project ECHO the Telemedicine Model That Healthcare Is Missing?
"The Ryan Haight Act does not per se prohibit the use of telemedicine to prescribe controlled substances, and a provider may do so if he or she has conducted at least one in-person exam of the patient or meets a 'practice of telemedicine' exception to the Act's in-person exam requirement," they wrote in a recent blog. "The problem is the 'practice of telemedicine' exceptions are very narrow, highly technical, and simply outdated. For example, the Ryan Haight Act does not have a 'practice of telemedicine' exception if the patient is at home, school, or work."
"The practice of telemedicine has evolved exponentially in the decade since the Ryan Haight Act was passed, and the regulations fail to account for how legitimate telemedicine services are delivered today," they added. "For that reason, the exceptions do not easily align with direct-to-patient service models frequently sought by patients in areas such as telepsychiatry or substance use disorder treatment. In addition, there is a nationwide shortage of psychiatrists and board certified substance abuse addiction specialists, coupled with the nation's tragic opioid crisis, making telemedicine services an attractive resource."