Shriners Extends Telehealth Reach Into Kansas With Newton Partnership
Newton Medical Center will be the first hospital in Kansas to connect virtually with the Shriners Hospital for Children network through a telemedicine platform for online consults.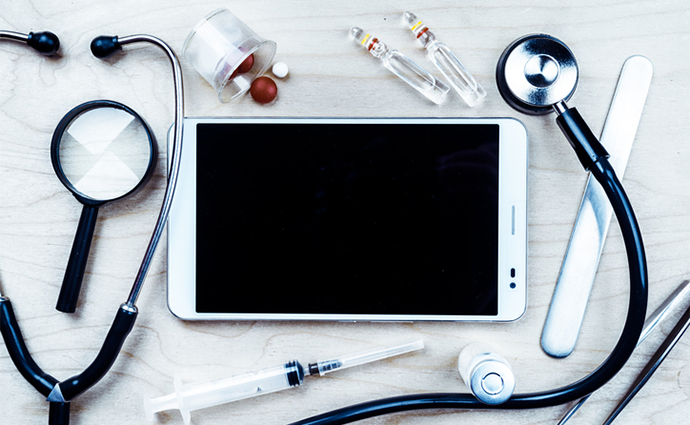 Source: ThinkStock
- The Shriners Hospital network is expanding its reach into Kansas through a telemedicine partnership with Newton Medical Center.
Shriners specialists in the network's St. Louis hospital will soon be able to offer consults to patients and providers at the Newton, Kan.-based hospital for orthopedics, cleft lip and palate, spinal cord injury rehabilitation and burns and soft tissue conditions.
"Shriners Hospitals for Children are committed to serving patients and families with more convenient and flexible care," Phillip Grady, DHA, FACHE, administrator at Shriners Hospital for Children-St. Louis, said in a press release. "Our hospitals have been providing telehealth services throughout the country for nearly a decade; however, this launch marks an advance in technology and the hospital's agility in the continually changing delivery models for health care."
Using a virtual care platform with audio-visual technology and mHealth devices, Shriners will connected with providers and patients at the Newton Orthopaedics & Sports Medicine clinic.
"The opportunity to help even more children access care they need in a way that is convenient for families was something we wanted to support," Val Gleason, the hospital's President and CEO, said in the release. "Newton Medical Center is committed to providing healthcare by understanding and responding to the individual needs of those we serve. It's such an honor to be able to serve the children and families of our community in this way."
The partnership – a first for Kansas – continues the Shriners network's outreach through telehealth into new parts of the country.
In 2018, Shriners announced its first two connected care collaborations in Michigan, with Mary Free Bed Rehabilitation Hospital in Grand Rapids and Covenant Healthcare in Saginaw.