Smartphone Lab Alerts Cut 26 Minutes Off ED Discharge Times
Providers that are equipped with smartphone lab alerts can greatly reduce the time it takes to discharge patients from an emergency department.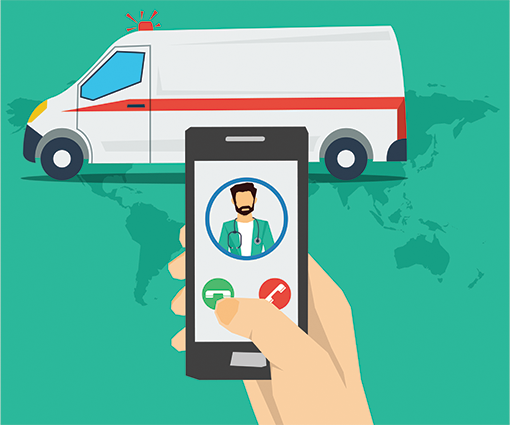 Source: Thinkstock
- Research published in the Annals of Emergency Medicine Journal found that smartphone alerts may be helpful for reducing the time it takes to discharge patients from the emergency department.
When physicians utilized smartphone push notifications to receive lab results for chest pain patients, they were able to discharge patients 26 minutes faster than their colleagues who relied on receiving lab results from an EHR, the study found.
To determine the effectiveness of push notifications in delivering troponin levels, which indicate the likelihood of a heart attack, emergency physicians were split into two groups. One group had the push notifications sent directly to their smartphones while the other did not receive notifications of any kind.
The emergency physicians with the smartphone lab alerts reported median wait times of 68.5 minutes to receive troponin levels, and ED patient total wait times of 282 minutes. Conversely, the control group reported higher median wait times and total wait times of 94.3 minutes for lab results and 345 minutes for ED patients.
"Our study demonstrated reduced time to discharge decision for chest pain patients by pushing troponin results to smartphones," said Aikta Verma, MD, MHSc, of the University of Toronto in Ontario, Canada. "There are many other results that could also be pushed: other critical lab results, radiology reports, vital signs, etc. For now, we recommend the use of the push-alert notification system to improve flow through the emergency department for chest pain patients."
Push notifications offered the emergency physicians in the study an almost instantaneous update on patient troponin levels, which contributed to the reduction in ED wait times.
With the push-alert system, all lab results were sent to both an EHR and the ED server at the same time. The ED server continuously searched for test results that were applicable to the push-alert program. When found, the server sent an email with the name of the patient and test result to the assigned physician's smartphone, and resulted in an audible alert.
By reducing ER wait times and the availability of diagnostic information, physicians can improve patient experiences that are usually seen as stressful and difficult.
"For patients waiting for lab results, 26 minutes is significant, even if the smartphone process did not shorten overall length of stay significantly," said Verma. "For many patients, waiting for lab results that determine if they stay in the hospital or go home is the hardest part of the ER visit."
The researchers concluded that while 26 minutes is important for patient experiences, the next step is determining how providers can link reduced ER wait times to clinical decision making.
"We believe there is clinical significance to 26 minutes, but there is a lack of evidence to guide what improvement in the time to make clinical decisions, or what improvement in total length of stay, should be considered clinically important," the team said.