South Carolina Telehealth Network to Benefit from Broadband Funds
A partnership of healthcare providers led by Clemson University will be using more than $5 million from the FCC's recently expanded rural healthcare fund to improve telehealth and telemedicine access for more than 100 sites around the state.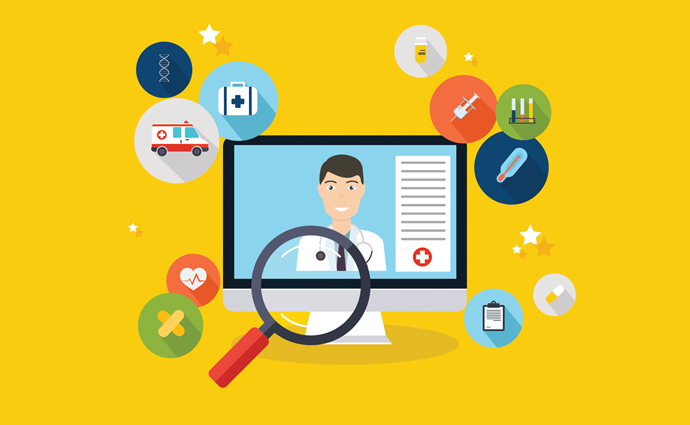 Source: ThinkStock
- The Federal Communications Commission's June vote to increase funding for the Universal Service Fund's Rural Healthcare Program was seen as a victory for states and healthcare providers looking to expand telehealth and telemedicine programs into underserved regions.
South Carolina is one such state taking advantage of those resources.
Clemson University announced this week that it will use $5.24 million from that fund to bring high-speed broadband technology to 102 healthcare sites around the state.
The three-year program, in planning since 2015, will create a connected health network that links Clemson's Joseph F. Sullivan Center and the 102 sites – which include standing facilities and mobile health units - with other healthcare systems, including the Medical University of South Carolina (MUSC) and Self Regional Healthcare.
"The Sullivan Center has spent decades bringing healthcare to communities that face an absence or limited amount of services," Paula Watt, the center's director, said in a press release issued by Clemson. "Hardwiring these healthcare sites will increase the amount of people our mobile clinic and these sites can serve and improve every service we offer."
READ MORE: Building a School-Based Telehealth Program? Start With the Nurse
South Carolina's healthcare ranks seventh worst in the nation, and the state only averages 2.6 physicians per 1,000 residents. With a rural landscape and above-average percentages of people with low incomes, chronic conditions and a lack of access to primary care, the state is an intriguing testbed for the development of telehealth and telemedicine programs.
James McElligott, MUSC's medical director and co-chair of the South Carolina TeleHealth Alliance advisory council, said the funding will enable MUSC – which was named a Telehealth Center of Excellence in 2017 – to pursue new partnerships and expand access to mobile clinics and other telehealth programs across the state.
"This is another reason to bring MUSC and Clemson closer together to collaborate and accomplish great things in the realm of public health," he said in the Clemson press release. "It gives us all more options when we strategize our delivery of healthcare to the people who need it. This is a tangible and real front that we can work on and further develop."
That was part of the reasoning behind the FCC's vote to expand funding for the Rural Healthcare Program, which had been capped at $400 million when it was created in 1997 and never expanded. The vote – to add $171 million to this year's account and develop a funding formula that factors in inflation – was seen as a boost to states where access to healthcare is limited.
"Dependable broadband is a must so medical information like imaging, X-rays and more can be shared by providers," Sen. Ron Wyden (D-Ore.), one of many in Congress to appeal to the FCC to boost funding, said after the vote.
READ MORE: Making the Most Out of Telehealth
"The path to prosperity and quality healthcare in rural Oregon demands reliable rural broadband," he said at a June 1 roundtable at St. Charles Hospital in Bend, as reported in his blog. "You can't just have a healthcare system that picks and chooses affluent folks in urban areas and forgets about rural communities."
FCC Chairman Ajit Pai, who'd proposed the new funding formula that was unanimously supported by the commission, held up Alaska as an ideal example of what increased broadband can offer.
"No state stands to benefit more from telemedicine than Alaska, which is home to many of the most remote communities in America," he wrote in a June 20 guest commentary for the Alaska Journal of Commerce. "In a filing with the FCC, the Alaska Native Health Consortium estimated that 20 percent of Alaska Natives rely on telehealth, and that remote consultations within their network save $10 million annually in avoided travel costs. They put it simply: '(W)e cannot provide care in rural Alaska without telecommunications.'"
"But there's a fundamental challenge in Alaska, as in many parts of the Lower 48: promoting enough broadband to support digital health services," he added. "Nearly one-quarter of Alaskans can't access fixed broadband service to support high-bandwidth applications like telemedicine. In rural areas, that number is dramatically higher."
"(T)he FCC's Rural Health Care Program is an essential tool for closing these gaps in internet access," Pai concluded. This program helps health care providers afford the connectivity that they need to better serve patients."
READ MORE: Tying Telehealth to Better Rural Health Outcomes
In South Carolina, Watt said patients visiting Clemson's mobile health clinic sometimes have to wait several minutes while staff connect through private networks to the patient's electronic health record – then may have to wait again if the connection is lost. At other times staff write everything down on paper, then enter that data into the EHR when they can get a good connection.
"Currently, if patients come steadily we can make it work, but if they happen to come all at once, the technology has tied our hands," she said. "A patient who just shows up — even if they qualify — frequently can't be seen because of delays in service. A stable connection changes all of that."
Mobile Connectivity Solutions, a partnership of telecommunication, mobile health and marketing professionals, joined forces with Clemson, MUSC and Self to secure the broadband funding. Darien DeLorenzo, the organization's founder and CEO, said the money will help create a network that links healthcare providers throughout the state to the resources they need.
"I believe this funding commitment is the answer for fixed healthcare locations and mobile clinics," she said in the Clemson press release.
"The work Clemson and its partners have put in over several years won't just pay off in health outcomes for South Carolina's citizens," she added. "South Carolina's economy also stands to gain from this funding."