Stanford Children's Health Looks Beyond Numbers to Propel Telehealth
The San Francisco Bay area health system wants to double its telehealth visits in 2019. To do that, providers are looking to create a connected care network that highlights access and convenience rather than numbers.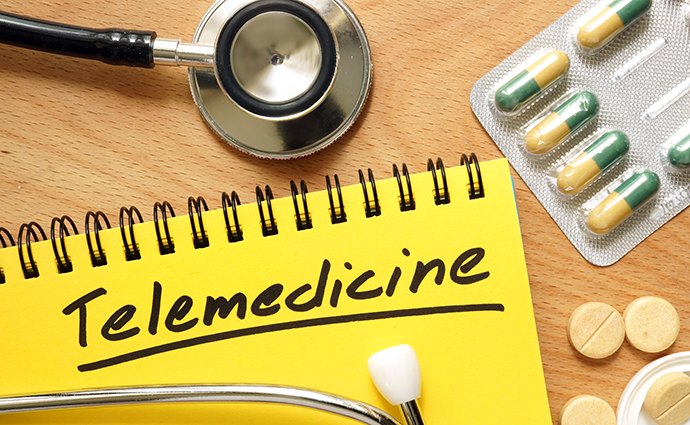 Source: ThinkStock
- As telehealth programs across the country look to scalability and sustainability, they seem to put the focus on numbers: how many patients served, how much money saved, how many rehospitalizations avoided. This is how telemedicine is measured these days.
And therein lies a challenge. What numbers are important to a doctor in a small, remote clinic who wants to see a patient but doesn't want that patient to have to travel a couple hours to get to the office?
"It's not numbers that are our goal," says Vandna Mittal. "It's really understanding the needs of our clinics and what they need to improve access."
Mittal is the Director of Digital Health at Stanford Children's Health, a 60-site network of pediatric and obstetric providers radiating outwards from the Lucille Packard Children's Hospital in the San Francisco Bay area. Some of those locations are very busy, and some are heard to reach. And all offer services that don't necessarily have to be delivered in person.
When the health system issued a press release at the beginning of 2019 that it wants to more than double the number of telehealth appointments this year, Mittal and her colleagues were charged with making that announcement less about the numbers and more about the opportunities. Like so many other health systems dealing with connected health platforms, they wanted to highlight the ways in which care is not only delivered, but how it is delivered, and what it means for providers and patients who don't always have an easy time doing what they need to do.
READ MORE: Federal Grants to Boost Telehealth in School-Based Health Centers
"It's really stressful for a lot of these families to come to a clinic," says Mittal. "There's a lot of anxiety involved," a lot of plans made, schedules altered and stress endured. "It's very challenging to deliver care."
But when a pediatrician can use a virtual visit platform to meet with a family and check in with a young patient who is, at that moment, in a playground, a lot of challenges are overcome.
"It's sometimes a stronger connection" than an in-person visit, she says. "Everybody is more relaxed," and more information is gathered and used.
"Our physicians can get a fuller sense of the story," Mittal says.
Those numbers are still important. Stanford Children's Health conducted 1,100 virtual care visits in 2018 – a good figure, but nowhere near the number of families throughout the health system's coverage area that could benefit from this service. And that's indicative of health systems around the country: They're reporting good numbers for telehealth and telemedicine, but those numbers still represent a very small percentage of overall health system use.
READ MORE: New Jersey Gets $2.3M to Expand Telehealth Programs for Children
"Good" is a nice word. "More" can make it better.
"Through digital health tools we're able to provide more access," says Mittal. "Now those tools have to be used."
Stanford's goal is to kick the telehealth visits up to at least 2,500 in 2019, and start highlighting how they can improve upon the healthcare experience. Aside from virtual visits with primary care providers, the health system is taking part in school-based telehealth programs, launching telemental health services for children and adolescents who don't want to sit in an office, coordinating consults between PCPs and specialists, helping inpatient care teams improve the hospital experience for patients, and enabling doctors and patients to communicate outside the office or hospital. They've even set up a platform that enables physicians to offer their services to people needing second opinions.
Mittal says doctors are asking the health system to be disruptive because the old way of doing things isn't working for them.
"Our providers are coming to us (and) asking for more ideas to improve access," she says. "They're very excited to use this technology because it's going to change the way they can do things. … They want these changes to their workflows."
READ MORE: In Pediatric Specialties, Telemedicine Is a Care Management Tool
To that end, she says, Stanford Children's Health will be focusing just as much during the coming year on clinical workflows. While boosting opportunities for children and care providers to connect online, they'll be looking at technology that improves that experience for the provider as well. This includes tools that enable providers to gather data from patients between the visits, either through an online questionnaire or a remote patient monitoring platform.
And they want a platform that enables providers to connect with specialists and others in the care team when and where needed.
"It's super-multidisciplinary," Mittal says. "We need integrated solutions."
So while health systems use numbers to measure success in telehealth and telemedicine, Mittal wants Stanford's providers to focus on the experiences.
"We know what should happen," she says. "We know the workflow. We know the population. Now we are in a really good position to work with the families. How can we use these tools to make their lives easier?"