Telehealth Lends a Helping Hand to Senior Fall Prevention Programs
Telehealth programs have proven their value in physical therapy. Now they're being used by senior care programs to help seniors improve their mobility, reduce their need for walkers and canes, and prevent falls.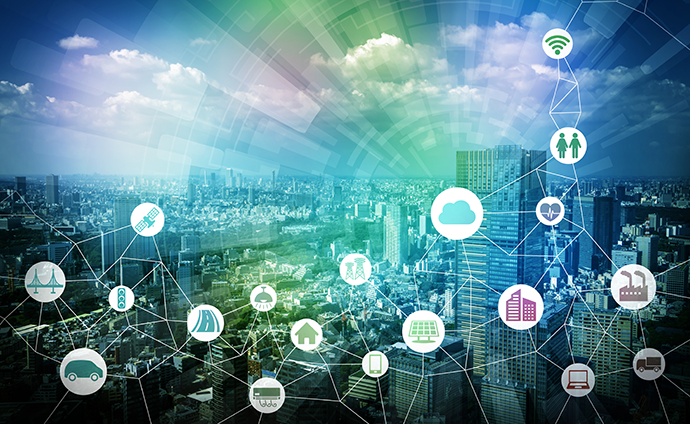 Source: ThinkStock
- A Los Angeles-based provider of senior healthcare services is expanding its telehealth footprint to help more seniors stay out of the hospital.
The Los Angeles Jewish Home has been using a telehealth platform to help seniors recover from joint replacement surgery, either in a LAJH facility or their own homes. The program, says President and CEO Molly Forrest, has done wonders in shortening recovery times and compelling seniors to remain more active.
"Anything that we can do to empower the individual to recover at their speed helps us out in the end," she says.
Now the agency is expanding that platform to help those in its independent living facilities.
LAJH is launching the "Stand Tall" program, which brings the virtual physical therapy program into residence homes to help seniors work – at their own pace – on strength and mobility. The program's goal is to make seniors more active, enable them to reduce or lessen the impact of falls, and to reduce the need for mobility aides, like walkers.
READ MORE: Telehealth Will Only Benefit Seniors if They Know It's Available
The Stand Tall program is based on the internationally known Otago Exercise Program, which has been shown to reduce the risk of falls be seniors by 35 percent. It involves two to three session per week, at 30 minutes apiece, of mobility and strength training. In this case, it's delivered through a remote monitoring platform, with a staff member guiding participants in multiple locations and capturing their activities by video.
Forrest says the program has shown a 20 percent improvement in senior mobility.
"It is tremendously ego-boosting, confidence-building, and it lifts depression," she says. "It puts them in charge, and they respond to that."
Falls are the leading cause of injury among seniors, affecting one in four seniors each year, according to the National Council on Aging. They result in more than 2.8 million injuries requiring emergency room treatment, including more than 800.000 hospitalizations and more than 27,000 deaths each year.
The toll in healthcare dollars is considerable: $31 billion in 2014, with estimates rising to $67.7 billion by 2020 as the nation's population ages.
READ MORE: 9 Connected Health Recommendations to Help Seniors Aging in Place
Physical therapists have taken to telehealth in recent years to extend their reach beyond the clinic or gym, and to give people a chance to recover in their own homes through a guided virtual health program similar to a video game. Such programs have proven themselves especially helpful to people recovering from major surgeries, so much so that telehealth has become a popular component of bundled payment programs for joint replacement surgery.
Yet another hurdle was crossed last year when the Physical Therapy Licensure Compact, developed by the Federation of State Boards for Physical Therapy, went live. The compact, which expedites the licensure process for physical therapists so that they can practice in multiple states, is now live in 13 states, with two states awaiting the governor's signature for approval and another two states deliberating legislation.
Despite those successes, telehealth programs still face a challenge in reimbursement. Medicare allows it in limited circumstances, while coverage through Medicaid varies in each state. In California, for instance, programs like "Stand Tall" aren't currently copvered.
In January of 2016, the American Telemedicine Association lobbied for more Medicare coverage of physical therapy services delivered through telehealth.
"(A)dvances in rehabilitation care have been made in the recent decade by relying on using telehealth technologies that include measuring for and generating wheelchair prescriptions; neurological assessments; adaptive equipment prescriptions and home modifications; ergonomic assessments; functional exercise programs; activities of daily living (ADLs) skills training; self-care training; caregiving support; adjustment and clinical support of prosthetic devices; school-based services, including handwriting performance; early intervention (IDEA Part C services); health and wellness programming; and rehabilitation for individuals who have experienced stroke, breast cancer, traumatic brain injury, polytrauma, Parkinson's disease, and other neurological and orthopedic disorders," the ATA wrote in a letter to CMS calling for more reimbursement.
READ MORE: Telehealth Gives Trainers, Physical Therapists a Healthcare Niche
Beyond the use of telehealth to help people recover from surgeries and injury, though, senior care providers like LAJH see the value in telehealth in helping their patients avoid injuries.
"We are in a new era of patient-centered, data-driven, value-based care, and virtual rehabilitation for fall prevention is a terrific example," Joseph Smith, MD, PhD, chief executive officer of Reflexion Health, the San Diego-based developer of telehealth platforms for physical therapy, said in a press release introducing LAJH's Stand Tall program. "It is difficult to overstate the catastrophic impact of falling on frail seniors, and we are delighted to team up with LA Jewish Home to help their patients avoid this pothole in their road to recovery and successful aging."
Smith says senior care services are tailoring Reflexion Health's Virtual Exercise Rehabilitation Assistant (VERA) platform to meet the specific needs of their own populations.
"We've seen ever-escalating interest," he says, noting that payers and healthcare providers are both looking at the telehealth platform to help measure compliance with prescribed care plans. "We're watching an ecosystem develop where they're starting to see the benefits."
"We're also seeing tremendous interest in the worker's comp space," he added.
At the Los Angeles Jewish Home, Forrest is interested in making sure her patients know how to fall correctly.
"You fall better, you roll better, you catch yourself better," she says. "You work on your balance and gait and strength" so that falls can be avoided.
Based on the results so far, Forrest says she'd like to expand the telehealth program even further in time, making it available to all seniors in need of guided exercise.
"We want to expand the horizon" she says. "This is the whole top of the ice cream sundae."