Telehealth May Save Money, But It's Not Yet a Necessity for Consumers
A recent study by Regence finds that the average consumer can save $100 using telehealth instead of going to the doctor's office, ER or urgent care clinic. But when someone is sick, that's not the first thing that comes to mind.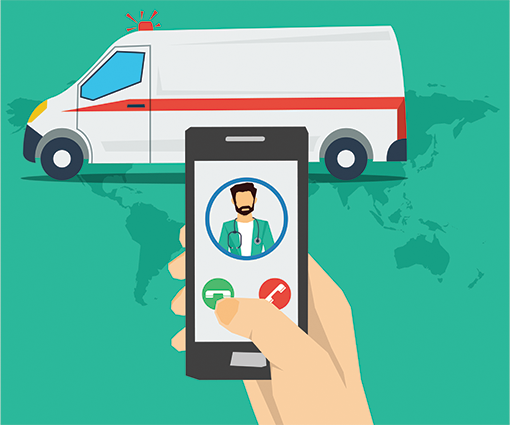 Source: ThinkStock
- A typical telehealth visit can save the average consumer about $100. Now all that's left is to convince the average consumer to take advantage of the option.
That's the take-away from research recently conducted by Regence, which administers Blue Cross and Blue Shield plans to some 2.4 million members across the Pacific Northwest. And while the study found that consumers can save a considerable amount of money, time and stress by going online rather than visiting the ER, doctor's office or urgent care clinic, those benefits aren't yet translating into more telehealth traffic.
"One of the biggest challenges we face is just a lack of awareness," says Brodie Dychinco, Regence's general manager of convenient care delivery.
And it's not that consumers don't have access to telehealth, he points out.
"There's more of an awareness gap than there is a supply gap," he says.
READ MORE: Are Providers, Payers Putting Enough Into Telehealth Education?
According to Dychinco, Regence analyzed telehealth options for its members in Washington, Idaho, Oregon and Utah. Aside from comparing the cost of a telehealth visit to what it would cost to go to the ER, doctor's office or urgent care clinic, they also factored in travel costs, the amount of time spent traveling to and from those other healthcare options, and the amount of time spent waiting for care at each site.
Altogether, the researchers settled on an estimate of $100 saved by the average consumer, with $75 of that devoted to healthcare costs and the other $25 to travel and time spent seeking care.
Heady numbers, in this day and age when the consumer is looking to take more control over his or her healthcare choices and wasted expenses are rampant. They're also significant for healthcare providers who are looking to reduce crowded waiting rooms, speed up care for patients with non-acute health concerns and cut out time, money and effort spent on in-person care that could be done just as well online.
"Our primary goal is to offer people a choice in how they access care based on their own personal preferences," Dychinco said in the press release touting the study. "Technology has accelerated the adoption of telehealth as one of many convenient options people have to help contain their healthcare costs and seek care based on where, when and how they want it."
So why aren't they using it?
READ MORE: Telehealth Experts at ATA: Direct-to-Consumer Care Takes Time
Dychinco says the problem may lie in human nature. When people are sick, they aren't always thinking rationally, and they'll resort to something familiar to make themselves feel better – and that's a trip to the doctor's office or some similar facility. It has become a habit for them.
Likewise, he says, when consumers learn about telehealth, they're usually not sick, and so they'll take in all that information, figure out that it's a good idea – but likely forget about it when the headache or the fever or the pain sets in.
The challenge for healthcare providers and payers, then, is to make telehealth a habit, so that it pops into mind when it's most likely to be used.
Dychinco says Regence is trying to address that barrier by getting in front of its members as often as possible and waving the telehealth flag. They're sending out e-mails – including one that trumpeted telehealth during the worst of flu season – and post cards, and they're working with employers to educate their workers. They're also reducing co-pays for virtual care.
"We have to keep creating incentives," he says.
READ MORE: Consumers Like Telehealth, But Still Prefer Face-to-Face Healthcare
They're also working to dispel a few myths. Some critics of telehealth have argued that the availability of virtual care causes consumers to use it when they really don't need it, thus driving up both usage and costs. According to the Regence study, four out of every five telehealth visits were undertaken in place of an actual visit, while the fifth constituted a new visit.
Dychinco expects telehealth to become a better option for consumers as it works its way from an afterthought to a more common means of accessing healthcare. And he expects new technology like AI-based decision support tools, asynchronous communication and real-time virtual visits to push more people out of their cars and onto their smartphones, laptops or tablets.
In time, he says, that $100 might mean a little bit more.