Telehealth Measures Up to The Doctor's Office in Dermatology Care
In another show of support for teledermatology, a USC Keck School of Medicine study has found that a telehealth platform works just as well as a visit to the doctor's office for people with psoriasis.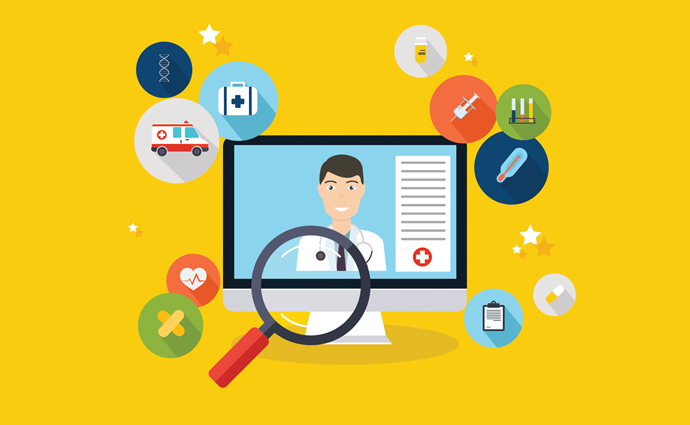 Source: ThinkStock
- A telehealth program enabling people to access dermatologists through a virtual visit works just as well as an in-person visit to the doctor's office, according to a study conducted by the University of Southern California's Keck School of Medicine.
The study, presented at the American Academy of Dermatology's recent annual meeting, found that people visiting a dermatologist online for treatment of psoriasis had the same or slightly better clinical outcomes as those visiting a doctor's office.
"The online group actually thought they had lower disease severity over the course of the study compared to the in-person group," April Armstrong, MD, MPH, The Keck School of Medicine's lead researcher for the study, told MedPage Today, referencing a slightly better outcome in the Patient Global Assessment (PtGA) for telehealth patients.
The study adds to a growing library of literature supporting the use of telehealth and telemedicine platforms for dermatology. In many cases, studies and pilot projects are finding that an online service can improve access for people in rural and remote locations and ease the workload for the limited numbers of specialists available across the US.
"We know that a lack of regular access to dermatology providers results in poor health outcomes," Armstrong said. "And when we think about the future we know that after 2020 there will be more people over the age of 65 than under the age of five, which means the population is continuously growing and there is a continuous need for dermatology and dermatology providers."
Armstrong's study compared in-person visits to an asynchronous, or store-and-forward, telehealth service in which either the patient or his/her primary care provider took a photograph of the affected skin, then uploaded the images to a secure site for review by a dermatologist. The specialist would then review the images and provide a diagnosis to the patient and/or PCP.
Funded by a grant from the Patient-Centered Outcomes Research Institute (PCORI), the 12-month study split 300 participants into two groups. Aside from PtGA, researchers also compared average change in the Psoriasis Area and Severity Index (PASI) and Body Surface Area (BSA).
"We decided to look at psoriasis because it's a chronic skin disease with a number of co-morbidities where we thought co-management by specialists and PCPs, as well as communication between these two groups, is important," Anderson said.
Teledermatology programs are up and running in many states, from Hawaii to Massachusetts. In the latter, a network of community health centers is using a telemedicine platform developed by 3Derm to scan images sent by PCPs.
"It's a much more efficient to take these images and have a dermatologist interpret them than it is to schedule an office visit," Tom Scornavacca, MD, a family practice physician and Senior Medical Director of UMass Memorial Health's Office of Clinical Integration and Population Health program in Worcester, Mass, told mHealthIntelligence.com in a July 2016 interview. "Until now, there hasn't been a good way to filter out who they see and who they don't."
"This platform is designed to replicate what a dermatologist would see in person," added Liz Asai, 3Derm's CEO, part of a team of Yale University engineers who developed the platform and began marketing it in 2016. "What we're trying to do is give (PCPs and other front-line doctors) the technology they need to help make that diagnosis. You can't do that with an iPhone."
Also in 2016, a study led by Lori Uscher-Pines, a policy researcher at the non-profit RAND Institute, found that teledermatology not only compares favorably with an in-person visit, but increases access to and use of much-need healthcare services, especially among people who, for one reason or another, aren't seeing doctors for skin concerns. The online platform, she said, also prompted primary care doctors to use the resource more often.
"While in-person dermatologists served many of the patients with the greatest medical need, teledermatology expanded access to a new group of enrollees with different demographics and different needs," said Uscher-Pines, whose study was published in the May 2016 edition of JAMA Dermatology. "Our findings show that among at least one large population of Medicaid patients, teledermatology can improve access to medical specialists."