Telehealth Offers a Platform For Discussing Sensitive Health Issues
A Silicon Valley startup using telehealth to help men with erectile dysfunction is the latest example of a digital health platform being used to connect patients with providers to have discussions they might not have in person.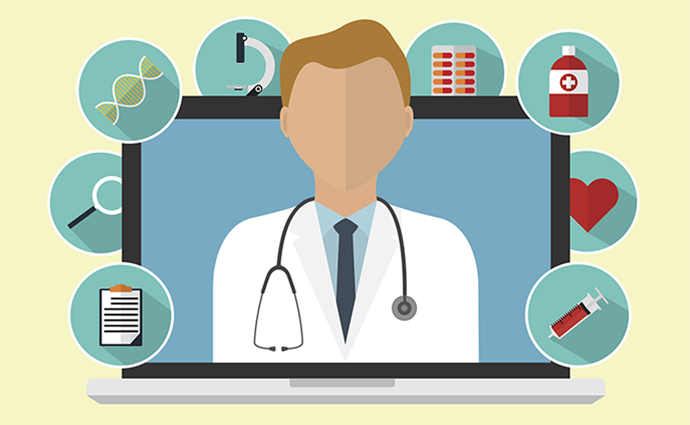 Source: ThinkStock
- Healthcare providers often see telehealth as an ideal platform for connecting with their patients on sensitive issues. Erectile dysfunction fits into that category quite nicely.
Last month, a New York City-based startup armed with more than $3 million in venture capital funding launched a telehealth platform to help men with that issue, and to connect them with doctors when ED is an indicator of more serious health concerns.
Available currently in 14 states, the online site, called Roman, targets a condition affecting as many as 30 million men, and for which only 25 percent actually seek treatment. It gives these men a discreet online platform to talk about their health, and provides access to physicians and pharmacists for treatment.
That ability to connect with patients on sensitive and discreet issues is fueling the growth of telehealth and telemedicine services for such issues as mental and behavioral health, domestic and sexual abuse, grief counseling even obesity and weight issues.
While giving men a quiet place to talk about ED, the site also serves two other important roles. It's a reliable location from which to acquire medication like Cialis or Viagra (experts say roughly 80 percent of Viagra purchased online is counterfeit) and it may save a few lives as well by alerting men to health concerns like prostate cancer, high cholesterol, diabetes and kidney and heart disease.
"The strength of a man's erection is a great indicator for their overall health," Roman CEO Zachariah Reitano – whose own ED issues led to a diagnosis of a heart condition - told Business Insider. "If you go into a doctor's office and cover up that check-engine light, everything else might look OK. But that information is also super important for your doctor to hear, because that triggers something in them that, 'OK, this is the very start, and we don't want this to snowball.'"
"Many patients don't seek care because they're embarrassed or don't know where to go," Doron Stember, an assistant professor of urology at the Icahn School of Medicine at Mount Sinai in New York City, recently told CNN. "Some patients have been told it's a problem in their head so they suffer but don't follow up for years."
Reitano points out that men are twice as likely as women to avoid the doctor's office or to have a face-to-face conversation with a doctor. But that hesitancy is lifted when a phone or computer is used.
"On their couch, or in their home on a computer, they will write endlessly," he said.
The process is similar to many other on-demand store-and-forward telehealth platforms. The consumer connects with Roman online and fills out a questionnaire, which includes a scanned photo and ID to verify the user's identity. A physician employed by Roman reviews the data, then schedules a virtual visit – which costs $15 – to discuss treatment options. If a prescription is required, a pharmacist employed by Roman ships the medication to the patient.
Sites like Roman serve a valuable role in getting consumers to open up about health issues they may be reluctant to discuss to a doctor in person. But those resources will only work if they work with healthcare providers to make sure that conversation leads to treatment. At Roman, patients are also urged to connect with his primary care doctor for follow-up care, especially when prescriptions are issued.
"It is definitely our goal to increase the top of the funnel and make sure as many men as possible enter the healthcare system and then we work toward our future conditions that treat the underlying causes," Reitano said.
"Telehealth can increase access to excellent sexual health care for men who have emotional or geographic barriers keeping them out of the office," added Stember. "But medications have real risks, and some patients have specific conditions that should be considered as part of treatment decisions. ... Patients should only use telehealth platforms that can provide the standard of individualized care they'd expect in specialists' offices."