Telehealth Provider Joins Global Effort to Curb Antibiotic Resistance
Doctor On Demand is pledging to improve provider education on prescription protocols and reduce prescriptions through its telehealth platform as part of the AMR Challenge.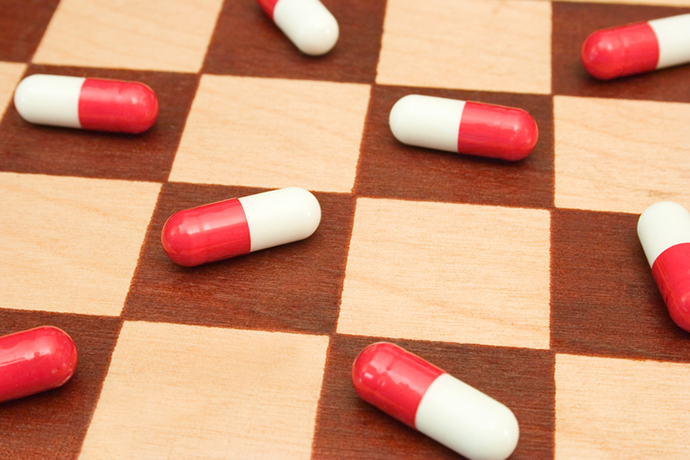 Source: ThinkStock
- One of the nation's largest telehealth providers is joining a global effort to reduce antibiotic resistance.
California-based Doctor On Demand is pledging to reduce antibiotic prescription rates for acute upper respiratory conditions through its virtual care platform by 20 percent over the next year as part of the AMR Challenge.
Launched by the Centers for Disease Control and Prevention (CDC) and Department of Health and Human Services (HHS) at this month's United Nations General Assembly, the AMR Challenge is a yearlong effort to reduce antimicrobial resistance, which affects health outcomes and reduces life expectancy.
Participants in the challenge include the American Hospital Association, the Ascension health system, the Bill and Melinda Gates Foundation, Walmart, Aetna, HCA Healthcare, the Henry Ford Health System, Intermountain Healthcare, Rush University Medical Center, Trinity Health, AHRQ, Premier, Kaiser Permanente, the Joint Commission and the governments of Finland, India, Japan, Nigeria and Pakistan.
DOD's participation in the challenge focuses on how its online providers treat patients through the company's connected care platform. Aside from the pledge to reduce antibiotic prescriptions, the company plans to require two hours of continuing education training for all physicians as a part of their antibiotic stewardship.
The company will present its strategy at the Infectious Disease Society of America's IDWeek Conference next month in San Francisco.
"Through our antibiotic stewardship program, we are taking the necessary steps to ensure our doctors are equipped to follow their prescribing trends and educate patients on how to use antibiotics most effectively," Dr. Ian Tong, the company's chief medical officer, said in a press release.
The AMR Challenge requires participants to commit to at least one of five target efforts: Tracking and data; infection prevention and control; antibiotic use; environment and sanitation; and vaccines, therapeutics and diagnostics.
Another participant in the challenge, the U.S. Department of Veterans Affairs, is using a telemedicine platform to improve antibiotic stewardship at two rural VA hospitals.
In a pilot program detailed this month in Infection Control and Hospital Epidemiology, staff at the two hospitals collaborated with infectious disease experts through a telemedicine platform to learn best practices. The year-long study found that staff at the small hospitals enacted more than two-thirds of the recommendations from experts and became more confident in their ability to prescribe or reduce antibiotics when needed. The study did not track clinical outcomes.
"It can be difficult for more rural facilities to employ the staff needed for infection control initiatives to work," Robin Jump, MD, PhD, a physician-scientist with the Louis Stokes Cleveland VA Medical Center and senior author of the study, said in a press release. "Telehealth can be a low-cost and effective way to provide facilities with the expertise needed to implement these initiatives - eliminating some of the barriers that have typically thwarted these efforts."
"When antibiotic stewardship programs are left to those who are not trained to run them, they are more susceptible to issues and can ultimately be ineffective," added Lauren Stevens PhD, another author of the study. "As a result, our goal of reducing these multi-drug resistant organisms is more difficult to meet."