Telemedicine Helps Patients and Providers in Texas College Program
Midwestern State University is using a $1.5 million federal grant and a telemedicine platform to train the next generation of family nurse practitioners to work in rural America.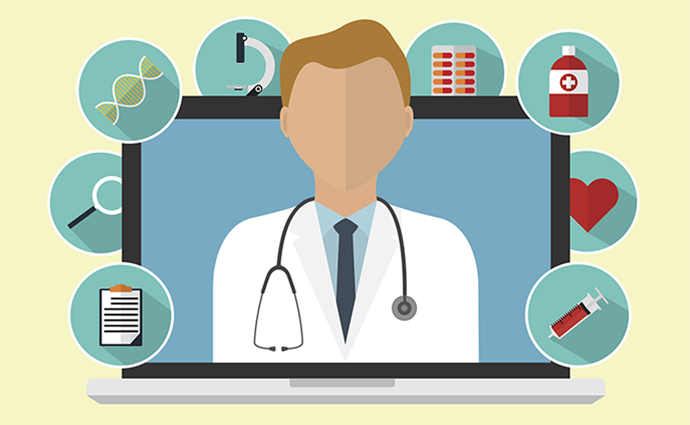 Source: ThinkStock
- Universities and academic medical centers are using telemedicine not only to improve patient access to care, but to train the next wave of healthcare providers to work in underserved parts of the country.
Midwestern State University's Wilson School of Nursing, based in Wichita Falls, Texas, is using a $1.5 million grant from the US Department of Health and Human Services' Health Resources and Services Administration (HRSA) to fund 18 two-year internships in the Medically Underserved Specialization for Advanced Nursing Graduate Students (MUSTANGS) project.
The project aims to create a "pipeline" of family nurse practitioners who will work in HRSA-designated medically underserved parts of the country, Improving access to care and clinical outcomes. Much of the area around MSU is designated as medically underserved, and school officials say three-quarters of their 2016 graduates are working in these areas.
"We're giving the students the chance to train and work in a setting so that they will want to work there, and to give back," Kathleen Williamson, who chairs WVU's nursing department, said in a press release provided by the university.
HRSA grants, including those issued through the Distance Learning and Telemedicine (DLT) grant program, are helping small communities, schools and health systems create networks to improve healthcare delivery and education.
A critical component to the program is a connected health platform. While telemedicine has long held promise as a means of improving healthcare access in underserved communities, the MUSTANGS project uses that virtual care platform to connect nursing students working with patients in those communities with their teachers and healthcare professionals.
"The implementation of this (telemedicine) has been one of the most exciting things about the program," Williamson said. "Students, faculty, and preceptors can all interact with a patient in real time."
Partnering with MSU in the project are the Community Healthcare Center, the United Regional Health Care System, Little Black Bag, Texoma Primary Care and the Electra Hospital District.