Telemedicine Proves its Value in Improving Dermatology Consults
A network of community health clinics in Massachusetts is improving care management and reducing costs with a telemedicine platform that facilitates dermatology consults.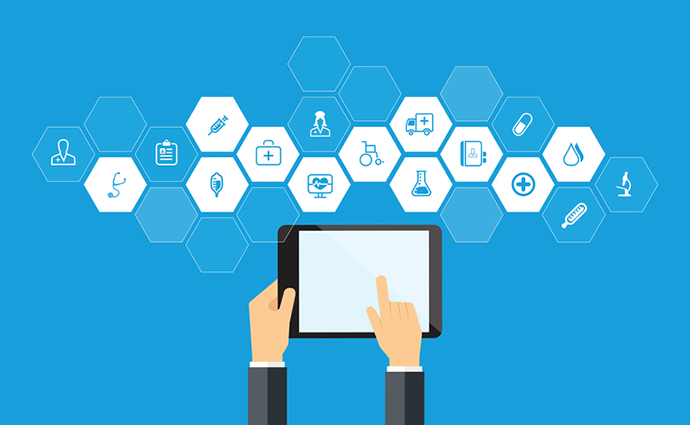 Source: ThinkStock
- A network of seven community health centers in Massachusetts has cut specialist referrals in half by using a telemedicine platform, saving hundreds of thousands of dollars a year for both the providers and the patients.
The community health center (CHC) collaborative, serving low-income communities across the Bay State, rolled out a teledermatology service over eight months in 2015, then gathered data from more than 850 visits between November 2016 and May 2018. As reported in the January 2019 issue of NEJM Catalyst, the connected care platform enabled primary care providers to not only reduce unnecessary (and costly) referrals, but also improved their ability to treat their patients.
"Teledermatology saves money for the health care system and enables primary care providers to better coordinate and manage care for patients with skin concerns," notes the case study, written by Ranjani K. Paradise, PhD, of the Institute for Community Health and Carla Bettano and Toni McGuire, RN, MPH, of the Edward M. Kennedy Community Health Center.
According to the analysis of the first 19 months of the program, half of the telehealth consults determined that an in-person appointment with a specialist was not necessary.
"Without the teledermatology service, these patients would have had to visit a dermatologist for the initial consult," the case study reported. "Eliminating these in-person specialist visits created an estimated savings of $74,976 in dermatology-related spending, primarily as a result of lower reimbursement rates for remote consults compared with in-person visits as well as reduced time spent by CHC staff making referrals. The patients in this group realized an additional financial benefit in that they not incur costs due to transportation, missed time at work, and co-pays for dermatologist visits."
READ MORE: Telemedicine Gives Specialists a Chance to Exercise Their Skills
"In a fee-for-service system, these savings would be largely realized by payers," the report continued. "However, in a value-based contract system that incentivizes cost reduction, the savings could be shared among all stakeholders, including the payers, CHCs, and dermatologists, depending on contract structure."
The cost and inconvenience of an in-person appointment is magnified by the population served by these clinics: about 44 percent are enrolled in Medicaid, while another 17 percent have no insurance. Without access to a teledermatology service, it's likely that most of those patients would not follow through on that appointment, putting them at serious risk of more serious health issues.
The clinics – the Edward M. Kennedy Community Health Center, Family Health Center of Worcester, Harbor Health Services, Charles River Community Health Center, Lynn Community Health Center, Manet Community Health Center and South Boston Community Health Center, comprising 22 locations across eastern and central Massachusetts – contracted with telemedicine company 3Derm Systems for the service. They paid 3Derm $20 per consult.
Because Massachusetts doesn't mandate reimbursement for teledermatology consults, CHC negotiated reimbursement with four private payers. They were reimbursed, on average, $32.40 per consult; by comparison, an in-person consult costs about $180.
Aside from the telehealth consults that didn't require an in-person visit, 44 consults, or 5 percent of the total, were deemed serious enough to require more attention, and in-person consults were conducted within a week or two – substantially quicker than the average 16-week wait for an appointment with a specialist.
READ MORE: How eConsults Can Offer a Virtual Care Connection to Specialists
In addition, roughly one quarter of the telehealth consults were deemed medium-priority (for conditions such as basal cell carcinomas, squamous cell carcinomas and atypical moles) and led to an in-person consult in 2-4 weeks. Another 14 percent were deemed low-priority (for conditions such as acne, eczema, contact dermatitis and seborrheic keratosis), and were scheduled for the next available dermatology appointment.
In their case study, Paradise, Bettano and McGuire note that reimbursement is one of the primary barriers to adoption. While CHC was able to convince four private payers to pay for the teledermatology service, others refused. The group has since obtained a grant from Partners HealthCare to cover Medicaid recipients and is continuing to negotiate with the state's Medicaid program and other payers.
"The collaborative is hopeful that insurance coverage will expand in the near future, which will enable the teledermatology program to be sustained without grant funding," the study noted.
Other challenges include workflow issues, EHR integration and Internet connectivity. The path was especially murk in terms of verifying insurance coverage.
"The incomplete insurance coverage also created workflow challenges because CHC staff had to verify insurance coverage before placing teledermatology orders," the study noted. "This requirement created barriers to provider buy-in and limited provider adoption of the technology at some sites. CHCs implemented several workarounds to facilitate insurance verification and increase provider adoption, such as modifying the EHR to highlight eligible insurance plans and creating mandatory workflows in which medical assistants check insurance and providers are expected to triage qualifying patients with teledermatology before scheduling in-person appointments."
READ MORE: Telehealth Measures Up to The Doctor's Office in Dermatology Care
Despite those challenges, the case study points to a promising future for the platform. It notes that CHC staff have become so proficient with the technology and the process that they can launch a new program in five weeks.
"Telemedicine technology does not have to be complicated or difficult to use, and thoughtfully designed workflows can facilitate the smooth integration of telemedicine into a primary care practice," Paradise, Bettano and McGuire concluded.