Telemedicine Workgroup Develops Curriculum for Teleneurology
A panel of experts created by the American Academy of Neurology has drafted guidelines for medical students and clinicians using telemedicine to treat neurological issues.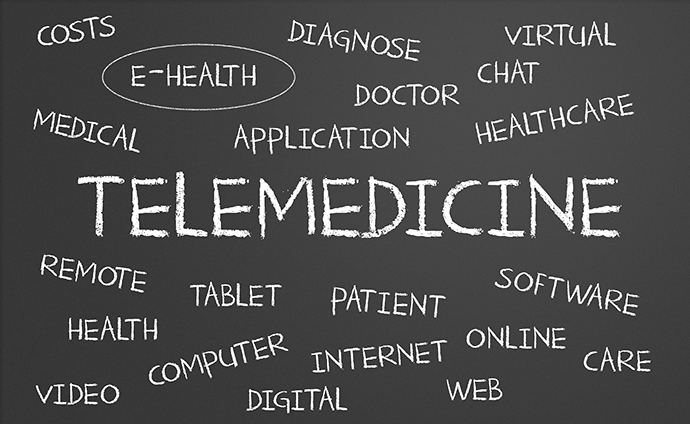 Source: ThinkStock
- With teleneurology and telestroke services quickly becoming commonplace in health systems across the country, a workgroup has developed a standardized curriculum for healthcare providers using the telemedicine platform.
A 12-member group of experts formed by American Academy of Neurology has developed the curriculum, it says, to combat what it calls the "Wild West" of teleneurology standards and programs now being used.
The curriculum, based on a study recently profiled in Neurology, is endorsed by the American Telemedicine Association.
"Many practitioners may be operating without the necessary skills and expertise to best care for patients [and] they're putting their patients and themselves at unnecessary risk," Raghav Govindarajan, MD, an assistant professor of clinical neurology at the University of Missouri School of Medicine and lead author of the study, said in a release. "Our outline for a teleneurology curriculum is meant to be an evolving document that will continue to be adapted to best practices in the field. It's our hope that it will be implemented at organizations across the country and internationally."
It focuses on five critical components to practicing telemedicine:
Technology. Clinicians need to know all about the technology they're using, including its strengths and limitations. "The provider must be comfortable with using technology to review the patient's medical records, move cameras and perform other functions," the study points out. "Health professionals must be able to troubleshoot technological issues that arise."
Licensure and legal issues. Each state has its own licensing requirements, standards, sometimes even different definitions for key concepts, so providers need to know what they can and can't do – both in their location and the patient's.
Webside manner. Much like a clinician has to develop and foster a "bedside manner" for communicating with patients, he or she has to be mindful of the challenges and limitations of a virtual visit. "Developing a provider-patient relationship is an important part of the healing process in face-to-face visits," the study says. "A video screen and camera can make this difficult, and providers must overcome this barrier to connect with their patients."
Patient rights. Providers must inform each patient of his or her personal data security rights under the Health Insurance Portability and Accountability Act (HIPAA) and the Health Information Technology for Economic and Clinical Health (HITECH) Act. In some states, that may include getting the patient's consent to use telemedicine prior to its use.
Neurology-specific clinical skills. Providers must explain how the technology works with their patients, answering all questions and expectations, and assure the patient that a telemedicine procedure operates under the same standard of care as an in-person procedure.
Govindarajan said the curriculum, designed to train students, residents, fellows, faculty and other providers in academic and private practice, meets a dire need in the healthcare community.
"We're facing a shortage of neurologists in both rural and urban areas, compounded by the fact that more patients now have insurance and are able to seek care," he said.. "Through teleneurology, we're able to virtually treat patients using technologies such as two-way video conferencing, wireless sensors, and text- and image-based communication. This has shown tremendous promise and has already played a major role in acute stroke care. Despite this, teleneurology training in residency programs is currently non-existent, or it is sporadic and inconsistent at best."