Texas Legislators Vote to Enact New Telemedicine Regulations
The long-awaited telemedicine regulations, passed in both the Senate and House and awaiting the governor's signature, would pave the way for direct-to-consumer telehealth and allow doctors to connect with new patients via telemedicine.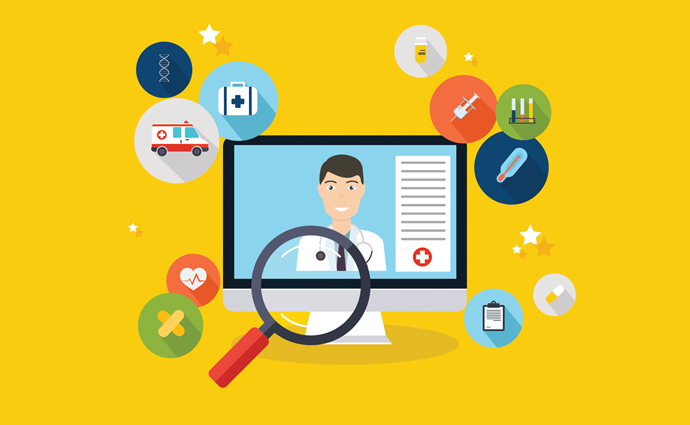 Source: ThinkStock
- Texas legislators are tantalizingly close to passing legislation that would allow direct-to-consumer telehealth in the Lone Star State, while also giving doctors the leeway to use telemedicine to meet new patients.
House Bill 2697, sponsored by State Rep. Four Price, passed by a unanimous vote on Thursday. It must now be reconciled with Senate Bill 1107, which the Senate passed last month, before going to Gov. Greg Abbott for his expected signature.
The new law would allow Texas doctors to use a telemedicine platform – either audio-visual or store-and-forward with an audio connection – to establish a relationship with new patients. It also calls on the state's Board of Pharmacy, Medial Board, Board of Nursing and Physician Assistant Board to amend their bylaws to allow physicians to prescribe medications via telemedicine.
The legislation opens the door for direct-to-consumer telehealth companies to operate in the state.
American Well CEO Roy Schoenberg, in an e-mail to mHealthIntelligence.com, praised the state for entering the "telehealth era."
READ MORE: Is Telehealth Redefining the 'Doctor-Patient Relationship'?
"We are thrilled that this bill has passed and we can now bring safe and effective telehealth to patients in Texas," he wrote. "Beginning June 1, primary care and specialty care providers in Online Care Group, our clinical partner, will be available for telehealth visits in Texas."
During a recent conference call on the company's first quarter earnings, Teladoc CEO Jason Gorevic said the then-expected House approval of the bill "would represent a significant victory for the people of Texas in securing their path to quality, affordable and accessible healthcare."
The legislation could end the long-standing feud between the Texas Board of Medicine and Teladoc, which had objected to language in the state's current laws that prohibit audio-only telehealth companies from treating patients and require a face-to-face meeting between doctors and new patients before prescriptions are issued.
That dispute percolated into a federal antitrust lawsuit filed by Teladoc against the TMB, charging the board with interfering with its right to do business in the state. That lawsuit is currently on hold, and Gorevic said during the earning call he expects the new law will "resolve our outstanding issues with the Texas Medical Board."
The seeds for a resolution were planted in 2016 when several groups, including the Texas Medical Association, Texas Hospital Association, Texas Academy of Family Physicians, the University of Texas and the Texas e-Healthcare Alliance, met behind closed doors to hash out new telemedicine guidelines. That led State Sen. Perry Schwertner, R-Georgetown, chairman of the Senate Committee on Health and Human Services and an orthopedic surgeon, to submit his bill in February, with Rep. Price submitting a similar bill to the House.
READ MORE: Direct-to-Consumer Telehealth: One Hospital's Virtual Care Plan
The state's powerful doctors' lobby had, in the past, pushed back against efforts to make telehealth an accepted means of establishing the physician-patient relationship, arguing that a doctor should be made to see a patient in person before using the platform as a means of care.
They also argued that telemedicine services can erode the quality of healthcare – a dispute that tangled the American Medical Association's efforts to draft ethical guidelines for telemedicine for more than a year, before the AMA approved the guidelines last year.
Earlier this year, Texas Medical Association President Don Read, MD, said the new legislation would meet with approval from his group as long as telemedicine visits are held to the same standards of care as in-person visits.
"We think that it should meet the same standards of care as if I see somebody in my office," Read told the Austin Business Journal during a Feb. 7 visit to the state capital. "We're on board, as long as we can have that. The model that led to all this problem, they didn't want a doctor-patient relationship. They just wanted to say, give us a call, we'll prescribe and charge you $65, and we'll keep going."
Both bills contain language banning doctors from prescribing abortion-causing drugs via telemedicine. With the bill's passage into law, Texas would become the 20th state to specifically ban abortions by telemedicine.
READ MORE: The Benefits and Challenges of Telehealth for Specialists
The House bill contains a nod to telehealth parity, adding language preventing health plans from excluding telemedicine services based solely on the fact that such services aren't offered in-person and mandating that co-payments, deductibles and co-insurance not exceed rates set for in-person services.
Writing earlier this year in Lexology, Michelle Apodaca and Neil Issar of the law firm of Hayes and Boone LLP pointed out that state Health and Human Services Commission reports show a more than 30 percent increase in consumer use of telemedicine in Texas from 2014-15, as well as a 63 percent boost in provider use of the technology. In addition, state Medicaid spending on telemedicine during that year rose from $3.7 million to $6.1 million, a 63 percent increase.
"Texas is not the only state with a shifting telemedicine landscape. In 2016, 44 states introduced over 150 telemedicine-related pieces of legislation addressing issues ranging from licensing and reimbursement to delivery standards," the two wrote. "As Texas and other states continue to respond to the growing utilization of technology in the delivery of healthcare, lawmakers will almost certainly continue to adopt and amend state laws and regulations with an eye towards telemedicine."