The Advantages of Mobile Health Apps Today and Tomorrow
The Fitbit could get people moving more and thereby preventing disease while the future holds mobile devices capable of measuring cholesterol, heart rate, and possibly even the presence of an infection.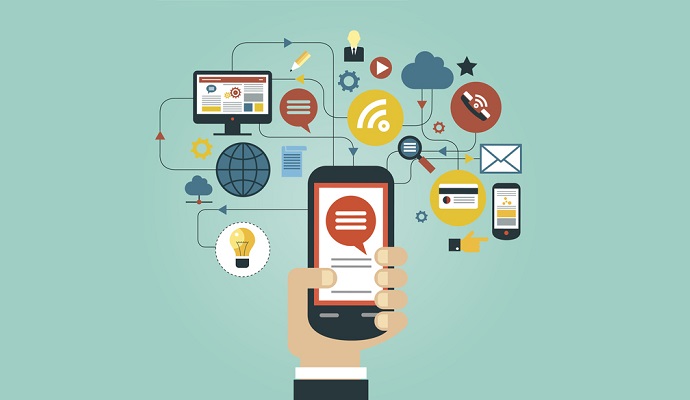 - The mobile health industry, along with remote monitoring and telehealth systems, has a wide impact on reducing hospitalizations and emergency room visits throughout the healthcare spectrum by improving communication and care coordination among specialists, doctors, nurses, and others. Research has shown that hospital readmission rates have been cut by 92 percent while emergency room visits dropped by 87 percent with the use of mobile health apps and greater communication.
The use of mobile communication tools has also allowed for greater patient engagement, which means more individuals are focused on improving their health and wellness such as sticking to a healthy, physician-recommended diet, continuing exercise routines, and adhering to their medication schedule along with follow-up appointments.
Daniel Mongiardo, MD, former Lieutenant Governor of Kentucky and Physician at Lifecore Recovery, spoke about the overall benefits of mobile health apps and devices, which includes their impact on patient engagement.
"At the University of Kentucky Center for Rural Health, we did some research on 10,000 uninsured patients in eastern Kentucky," Mongiardo explained to mHealthIntelligence.com. "This was an area of high uninsured patients. We found that in one year, we were able to reduce the cost of healthcare by over 80 percent, reduce hospitalizations by 92 percent, and emergency room visits by 87 percent by communicating."
"Back then, we did it with healthcare navigators. From that, it became awfully clear that the big problem in healthcare is adherence. Once the patient leaves the office, most of them forget almost everything that they're told. By the time they get home, they go back to their regular activities."
READ MORE: Physicians Sour on States' Telehealth Implementation Efforts
"We have since found that it's nearly impossible to afford for health navigators to take care of all patients. So we have adapted forward using information technology to stay in connection with patients with chronic diseases on a daily basis."
"That communication has improved the quality of care and outcomes tremendously. More importantly, it has decreased readmissions."
Benefits of mHealth in emergency care
One interesting area in which mobile health apps can assist individuals was found in the emergency room among hydrocephalus patients. One mHealth app was able to store important information about a patient's surgery, shunt or medical device installed, medical history, and vital notifications.
This was vital in the emergency room because patients with hydrocephalus and a shunt installed in their brain could have health issues related to the failures of the medical device. Having a mobile health app that can offer assistance to a healthcare provider by detailing everything they need to know about prior operations and medical devices is a major advancement for this particular patient population.
READ MORE: UK Tries Again With a Library of Certified Mobile Health Apps
Dr. Abhay Rajeshwar Moghekar, MBBS, Director of the Adult Hydrocephalus and CSF Disorders Program of the Department of Neurology at Johns Hopkins Hospital, discussed the usefulness of these mobile tools for patients with neurological problems, especially those who underwent surgery.
The problem that the mHealth apps address is that many patients with hydrocephalus ended up in the emergency room without knowing what type of shunt they had installed or any of its settings. This is troublesome if a patient is traveling and ends up at a healthcare provider without this information at hand.
However, with mobile health apps that store this vital information, the problem is fixed and patients are able to feel secure in knowing their health is protected even when traveling out of town.
"When patients went into the emergency room, they sometimes didn't know what shunt they had. When patients ended up in the ER, nobody knew what to do with them," Moghekar mentioned. "We had their records in our clinic, but when patients went to other providers; these providers didn't know what to do."
"Also many people didn't know if their shunt is programmable and that different settings mean different things for the patient's health. We realized it was necessary to focus on educating patients. The HydroAssist mobile app can improve patient care with easy access to medical history and help other providers who aren't experts in hydrocephalus. The mobile app can help patients better understand their shunt and the different settings."
READ MORE: mHealth Study Proves Remote Monitoring Beats In-Person Visits
Dr. Moghekar found that patients had mostly positive things to say about these mobile tools with some even being thankful for the app saving their life when ending up in emergency care.
Additionally, sometimes patients ended up needing an MRI, showing up to an appointment, and not knowing whether their shunt was compatible with an MRI machine. Using the mHealth app, however, helped the imaging professionals to see whether the patient could undergo the MRI screening without any problems or whether to hold off on this particular test.
mHealth apps for diagnosing disease
Mobile health apps and devices are really making a strong impact in the healthcare industry, as they may even be able to diagnose disease and prevent the likelihood of developing dangerous medical conditions like heart disease or diabetes.
Dr. John Patrick, author and mobile health expert, explained in an interview that the Fitbit could get people moving more and thereby preventing disease while the future holds mobile devices capable of measuring cholesterol, heart rate, and possibly even the presence of an infection.
"I think in the short-term, what we're seeing is very rapid growth in devices like the Fitbit and many other similar devices that count our steps," he responded. "Studies going way back find that people who track their health and activity are healthier. It may be obvious in a way, but nevertheless that correlation has real merit. The simplest thing is how many steps you took – devices that measure your activity."
"The future is going to be much more significant in terms of the breadth of things that could be measured. It's not just steps – it could be cholesterol, the presence of an infection, your heart rate, or many different tests that could be indicators for the actions within one's body."